A Strong Year for Construction…Again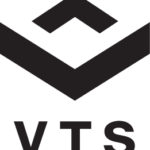 The construction industry performed very well in 2015. This year is expected to be a repeat performance.
The 2016 Outlook
The Associated Builders and Contractors (ABC) forecasts construction spending will increase 7.4% this year. Among the reasons for the increase are: a rise in consumer spending, slight growth in construction-worker raises, lower capitalization rates, and growing commercial real estate purchase prices. Contractors are also dealing with major project backlogs.
Manufacturing facilities are reported to see the most growth of any sector, with a 14.9%, jump this year, followed by lodging, at 11.4%. The slowest increases are predicted to be retail's 3.7% rise, and a 6.1% increase for power facilities.
Is it an over-promise?
Some reports see 2016 shaping out to be a strong year, just not as strong as strong as 2015. For example Wells Fargo's Optimism Quotient, a survey of construction executives across business types, shows a slightly weaker outlook. For last year, that number came in at 130 (100 or higher is considered optimistic), the best it had come out in 20 years. Expectations for this year came in at 108, lower, but still strong.
About 48% of contractors surveyed that construction activity will actually increase, while 41% said that it is likely to remain the same.
One point of trepidation is the problem of lower fuel costs in energy-dependent metro areas, such as Houston, which are seeing downturns in construction. Ironically, though, lower fuel costs benefit the industry as a whole, for obvious reasons, such as lowering construction firms' overheads.
A JLL construction report has similar sentiments to Wells Fargo's. It also finds that the industry should have a strong year, just not as booming as 2015. Among the reasons JLL points to are: more caution on project selection due to economic and regulatory uncertainty, a slight drop in new office starts so far this quarter, questions about how the election will play out, construction wages, and other concerns.
The strong markets JLL called out this year are Nashville, which is seeing an increase in businesses moving do the area because of low costs; San Francisco, which is overtaking New York City as the most expensive construction market; and Dallas for its strong retail real estate growth.
The firm also said that Houston had a whopping 102.1% fall in office construction activity due to the problems facing energy.
What other trends are at play?
Construction Global points out some interesting trends that are gaining steam this year.
One that gets mentioned a lot in the news is 3D printing, which could decrease costs and industry waste. Sustainability keeps moving forward strongly, with new innovations that are making it more applicable to ground-up construction instead the traditional retrofits. Micro-buildings, which are more prevalent, in part, due to the tiny-house movement and micro apartments, are being seen more in the industry. Additionally, a variety of apps are in play and being developed that are increasing business efficiency in several ways, such as assisting with safety issues and providing increased transparency.
Meanwhile, there is a device called a Microsoft Hololens that could soon be in use on a wide scale. The tool, and others like it, called "augmented reality" headsets, allows one to view their actual real-world surroundings, yet through the use of a 3D hologram, make theoretical alterations to a project and show workers how to properly build a part of a building.
One can't expect record-breaking growth in an industry every year, and construction is certainly one of those businesses. But continued strength in the commercial real estate industry, and creative innovations, should assist the future of construction.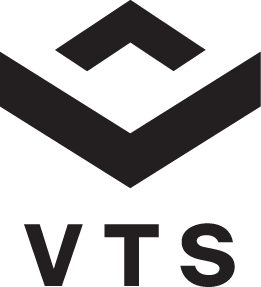 Ian Ritter is a veteran business journalist who has covered the retail and commercial real estate industries for more than a decade. He has held high-level editorial positions at GlobeSt.com and was formerly an editor at the International Council of Shopping Centers magazine SCT. He is a regular contributor to VTS' blog and is also online content manager for the engineering firm GRS Group's blog. Over his career, Ritter has written for several publications and holds a Master's degree in Journalism from Columbia University.