Accelerate 2016: Announcing Keynote Speakers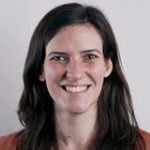 Accelerate is two weeks away! We're excited to kick off the morning with presentations from Hightower and thought leaders in the industry.
Raj Singh of Altus Analytics will share the details of an exciting partnership. Afterwards, join us for a fireside chat with John Gilbert of Rudin Management and Robert Palmer of Kilroy Realty Corp., two early adopters of leasing management. Learn more about our keynote speakers below.
Raj Singh, Altus Analytics, EVP, Product & Marketing
Raj is responsible for the overall direction of all software products of Altus Analytics, a division of Altus Group.
John Gilbert, Rudin Management, EVP & COO
Mr. Gilbert joined Rudin Management Company in July of 1993 and is the Chief Technology Officer for Rudin Portfolio.
Robert Palmer, Kilroy Realty Corporation, Senior Vice President, Operations
Robert joined Kilroy Realty over 15 years ago and has worked in Accounting, Corporate Finance and Operations. He is responsible for leading internal initiatives to improve productivity and operational efficiencies.