Accelerating the Sales Process: Key Lessons for CRE Professionals from Former HubSpot CRO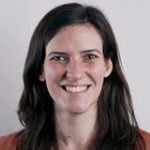 During his keynote address at Accelerate 2017, Mark Roberge observed that the commercial real estate industry feels a lot like the software industry 10 years ago. That is, the sector is ripe for a similar transformation.

Roberge – a Harvard Business School lecturer, former Chief Revenue Officer at HubSpot, and author of The Sales Acceleration Formula: Using Data, Technology, and Inbound Selling to go from $0 to $100 Million – explained his journey and mistakes made while challenging the sales process status quo as similar to what he sees happening today in commercial real estate.
Going against the grain
When Roberge first envisioned a metrics-driven, technology-based analytics system for the sales process, he was surrounded by skeptics who thought no one would be interested in the reporting he envisioned, much less slowing the process to enter the data.
All salespeople, brokers and leasing agents have a process they go through during the sales cycle. Roberge knew he needed to develop a technology that made that process easier and faster for the rep, provided a better experience for the customer and captured the data needed to make the reports meaningful.
Roberge knew reliable data was an opportunity to manage business based not on information provided at the end of a quarter, but six months in advance.
Information generates revenue
Ten years ago, the typical legacy salesperson left a generic elevator pitch to potential clients on voicemail, which very few people returned. For those who did call back, the rep would then made a generic presentation, send a contract and then cross his or her fingers.
It was as effective as throwing a dart at a wall. Roberge instead helped to build out HubSpot into the platform which now provides insights and analytics about the customer even before their first meeting.
Roberge said he believes that, similarly, if commercial real estate brokers continue with old habits, they won't be competitive. Questions will be asked at meetings that they can't answer on the spot, forcing the broker to go back to the office to do research, losing valuable face time and opportunities. Brokers who embrace technology will have access to real-time data and be able to provide accurate information in context, accelerating the leasing cycle.
"The more the reps uncovered and shared with us about timelines, pain points and interests, the more the CRM helped them do their job better and make more money," says Roberge. "That was the rep's motivation to embrace technology."
Measuring the heartbeat of the company
With data on leasing and marketing activity readily at-hand, companies can achieve controlled predictability and accountability.
In-depth reporting also enables intelligent intervention internally, with better coaching and deeper diagnosis of an issue earlier in the leasing cycle. With real-time data, anyone can drill down to see exactly how many meetings were generated from X number of calls, as well as how many leads turned into contracts and ultimately customers. If there is a drop in the number of meetings, someone can reach out and find out if there's an economic issue in a particular region impacting performance, look at the various channels (trade show, click, phone calls, etc.) for aberrations, and dig into other aspects such as hiring trends.