What Does Airbnb Mean for the Future of Traditional Hotels?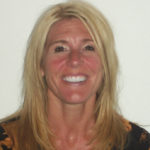 With 2 million listings in 34,000 cities and 190 countries, Airbnb's impact can no longer be overlooked by traditional hotels.
The San Francisco-based online home-rental company is valued at $25.5 billion – more than triple Hyatt Hotels' valuation — and it's changing how people travel.
 What's driving the adoption?
"Millennials are driving [the adoption of Airbnb]," said Lizzette Casarin, marketing and project manager with HVS Consulting & Valuation. "They want to experience something unique and different each time they travel."
As of December 2015, Airbnb had 60 million travelers averaging half a million stays per night. And, most interesting, a recent Goldman Sachs survey found that people who use Airbnb don't want to go back to booking traditional hotels.  That certainly spells trouble for hotels. 
"It's something we've been watching for awhile and it's finally getting to the point where everyone is taking them seriously," Jamie Lane, senior economist at CBRE Hotels told VTS.
How much of a threat is Airbnb?
Travelers spent $2.4 billion on Airbnb lodging from October 2014 to September 2015, according to CBRE. While that's just 1.7% of the $141 billion generated by hotels, it's a big increase from the same time period the previous year.
More than 55% of the $2.4 billion was spent in just five U.S. cities: New York, Los Angeles, San Francisco, Miami, and Boston. The reported identified New York at the highest risk from the growth of Airbnb, followed by San Francisco, Miami, Oakland and Oahu.
"New York has the most number of Airbnb units of any U.S. city and it has the highest discount over traditional hotels," Lane explained. "The discount relative to hotel rooms is over 40%." To put it in context, Airbnb units in New York accounted for nearly 23,000, or approximately 16%, of the 140,000 total lodging units, as of September 2015.
However, contradicting many hoteliers' sentiments and analysts' findings, a recent study by hospitality research firm STR showed Airbnb's presence had no "measurable effect" on hotel performance in Manhattan.
Impact on hotel rates
There's no question, however, that the New York hotel market is struggling when it comes to room rates.
"There's a disconnect in the data in New York," Lane said. "We're at the highest occupancy levels the city has ever been at, but we're still about 17% below previous peak ADRS (average daily room rates). The growth in Airbnb is undeniable, and we've seen the most number of new hotel rooms come to the market in this short of period of time. So it's really hard to break out the effects of both."
The continued success of Airbnb could limit the growth of hotels' average daily room rates.
"It's just more competition," Lane said. "We see it in New York now where a hotel operator says, 'I'm now not just competing with the three hotels on my block; I'm competing with the 100 units in a three-block radius as well.'"
Also, there's more competition on peak nights, like major sporting events, concerts and conventions. "That's when hotel managers were really able to push rates," Lane said. "It's those sold-out nights, where you can get premium rates for those last few units. Those rates are going to be lower now because there are more options available."
Airbnb could slow hotel construction
Airbnb "may be an impediment to traditional hotel construction in the U.S.," CBRE Hotels reported. Airbnb lodging now makes up 9% of the total lodging units in the 10 biggest U.S. markets and appeared to be adding units at a considerably faster pace than the hotel industry.
"If hotels are getting lower rates, and potentially lower occupancies, that's going to make it harder to justify new construction," Lane said.
Is there room for both?
The overall U.S. hotel market has been booming with high occupancy and room rates while Airbnb recently raised $100 million-plus in a new round of funding.
There's sentiment that hotels and Airbnb target different customers and can co-exist. However, Airbnb is expanding to target business travelers, which could have a future impact.
"The next downturn is going to be a huge indicator," Casarin said. "Right now, the pie is so big that the impact may seem miniscule... But when the downturn happens, there's going to be a huge amount of supply–whether it's the hotel industry or short-term accommodations — and you're going to see demand come down. Everybody tightens their belts; travel starts getting curtailed. That's when you're going to see discounts and get into interesting pricing wars."
Another big concern for Airbnb will be regulations — since Airbnb doesn't have the same regulations as hotels. The American Hotel and Lodging Association is battling Airbnb and lobbying for greater government regulation. The lobbying group argues that Airbnb should have to pay the same taxes and follow the same health and safety standards as hotels.
"Probably one of Airbnb's biggest challenges is how they deal with regulatory issues as they continue to grow," Lane said. If the company falls on the wrong side of new regulations, it could spell significant trouble.