Announcing Accelerate 2016 Speakers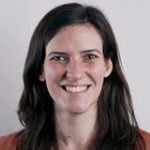 Accelerate 2016 is the premier event to learn how industry leaders and peers use Hightower's leasing management platform to transform their leasing business. Interactive workshops, discussion panels, and keynote presentations offer real insights by real users, not to mention networking with other leading institutional landlords.
We have lined up several speakers to share their stories and best practices around the Hightower platform, including:
John Gilbert, Rudin Management, EVP & COO
Mr. Gilbert joined Rudin Management Company in July of 1993 and is the Chief Technology Officer for Rudin Portfolio.
Stacia O'Connor, Vornado/ Charles E. Smith, Senior Vice President of Operations
With over 20 years of CRE experience, Stacia currently oversees several departments for Vornado's Washington Office Division. For the last 8 years, she has been responsible for developing and managing the entire leasing transaction process.
Dan Spiegel, Colliers, Executive Vice President, U.S. Operations
Dan joined Colliers in August 2008 as the firm transformed its US business model. With over 20 years experience in the CRE industry, he is keenly interested in the intersection of technology and commercial real estate.
Ed Liew, DivcoWest, Director of Analytics and Operations Management
Edward joined DivcoWest in 2012 and oversees the asset management analyst team and initiatives to improve operational efficiency and scalability across the enterprise.
Dean Hook, TIER REIT, Senior Vice President - Information Technology
Dean has over 25 years connecting real estate business operations and technology. He has spent his entire career either working internally or consulting with all real estate companies focusing on integrating business process and technology.
Paul Wubbolts, Canadian Real Estate Investment Trust, Director, Information Services
Paul has over 15 years' experience in implementing and integrating systems in the CRE industry. He oversees all aspects of technology at CREIT and is focused on architecting a highly functional information framework for the business.