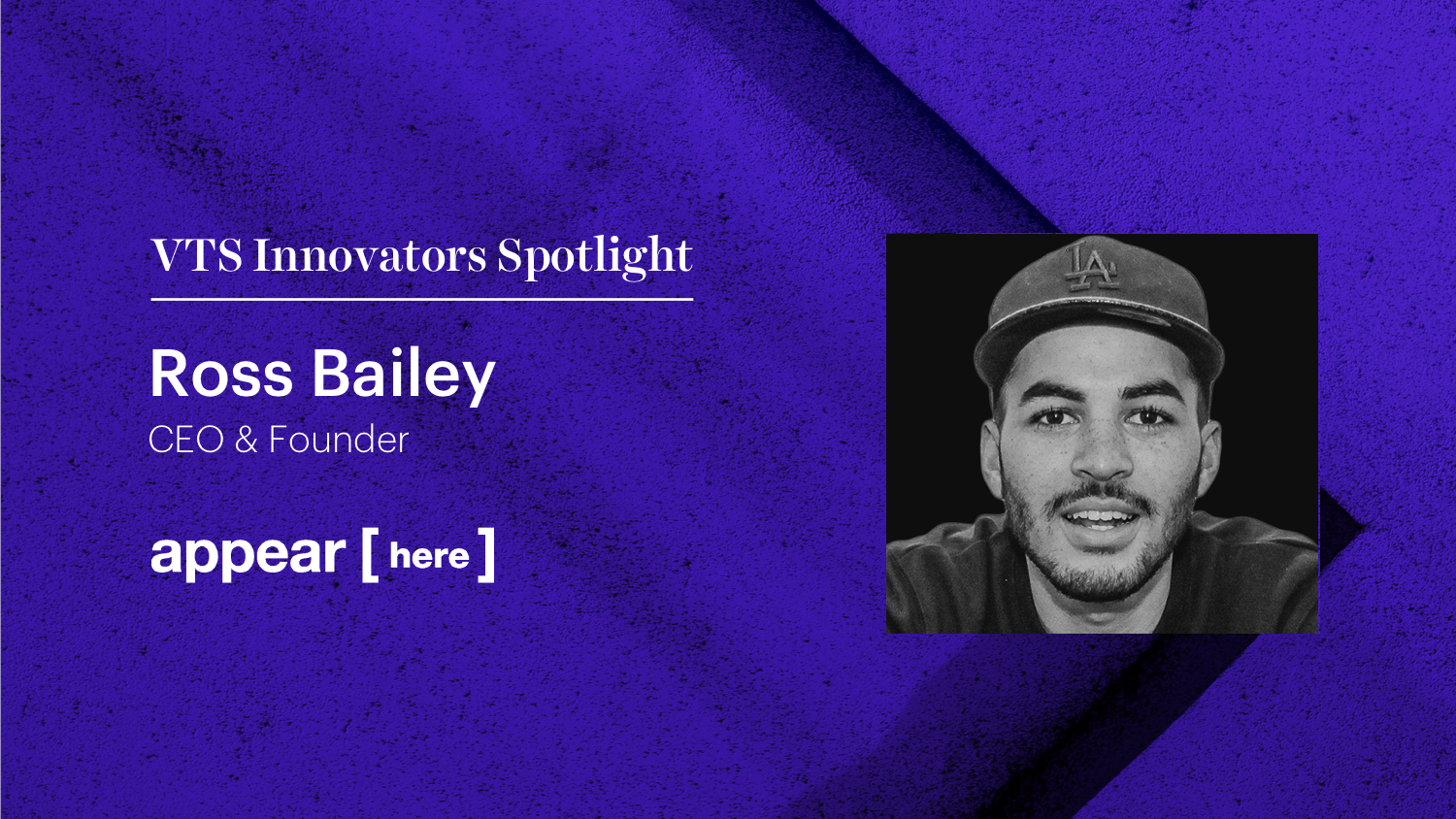 Appear Here CEO Ross Bailey on Why Retail Real Estate Needs a New Operating Model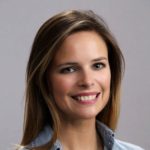 Director, Content and Communications, VTS
VTS Innovators Spotlight is a VTS blog series that profiles the leading minds in commercial real estate, showcasing how they are transforming their organizations through technology and innovation.
Ross Bailey is founder and CEO of London-based startup Appear Here, which is an online marketplace for short-term retail space. The company offers businesses and retailers the opportunity to rent, or as Bailey says "book," stores flexibly online. The company has raised more than $20 million and has found space for thousands of retailers in London, Paris, and New York. More than 150,000 global brands and entrepreneurs have signed up to use Appear Here's platform.
VTS sat down with Ross, who was a speaker at VTS' global user conference Accelerate, to find out more about his platform, the importance of physical space in the world of e-commerce, and what inspires him as an entrepreneur.
Central to Ross' vision was the creation of a new model. "The fundamental thing is the customer and the consumer – the person walking down the street and the person renting a store – have changed. And if we don't change the model around that, then we're going to die."
Enjoy.
VTS: Tell us a bit about life before Appear Here. What were you doing before you founded the company and what led you to start it?
Ross Bailey: I didn't have a huge amount of experience before the company. I'd done a few little projects, but really this is my first real company. The idea came about when I was 19 and the Queen's Diamond Jubilee was happening in London. There was this tiny shop in Soho and I thought, while everybody was celebrating this national moment, could I take a store and create something cool just for this moment in time?
So my best mate and I launched this store and designed T-shirts with the Queen's face and sold the T-shirts under the brand Rock and Rule. Long story short, the T-shirts got banned by Buckingham Palace. It was a big drama. We had hundreds of people queuing around the block trying to buy these T-shirts from us, but at the same time, people were saying, 'Hey where did you get the shop from?'
I got phone call a few days later from a massive U.S. sportswear brand saying, 'Could you help us find a store for the Olympics?' which was happening here in London. Suddenly at that point, I'm a 19-year-old now getting phone calls from massive brands, who, just like my friends were struggling to get short-term stores. I thought, there must be something to this.
I put the idea aside, carried on working and about a year later I was reading about Airbnb. I thought, we should be making use of all these empty shops and doing it on a marketplace, and if that works, why couldn't we change the model of real estate?
Actually, the high street and storefronts weren't dying. What was happening was that the business model didn't make sense. When you think about the structural shift happening with direct-to-consumer brands, and take into consideration experiential marketing and how people want to connect with people face to face, there seemed to be no reason why physical retail space wasn't more important than ever before. Everyone wanted to have a model where rent was a variable cost rather than this fixed, archaic cost that made sense for the previous way of retail, but not for the future.
VTS: Walk us through Appear Here's offering. Tell us what you do in layman's terms.
Bailey: Very simply, we're an online marketplace to book retail space. The reason I use the word 'book,' is because up until we existed, you couldn't do that. You had to sign a lease and rent a space for five or 10 years. With Appear Here, you can literally book a space. You can appear today and disappear tomorrow. We're helping any idea find amazing locations around the world and book a shop, like they would book a hotel room. It's Airbnb for retail.
VTS: Why do you love what you do? What keeps you coming back every Monday?
Bailey: We're a very mission-focused business. To me, what's exciting about what I'm doing and the team that we're building, is not only do you get to work with inspiring people, but we're helping people bring their ideas to life. And every single month we have everyone from a Syrian refugee launching his restaurant to Kanye West launching a store to showcase his tour merch. Last year in London, we launched more shops than every single agent added together.
Seventy percent of those stores are from independent brands. What's amazing is literally seeing people bring their ideas to life because we exist. That excites me. You're doing something that's bigger than yourself, bigger than the business, and you're not only disrupting an industry, you're making it possible for people to make their own ideas and their own dreams happen. As cheesy as that sounds, that's the truth.
VTS: One of the current shifts is the pivot from a property- to a tenant-focused industry. What does this shift mean to you?
Bailey: It's crazy to me when you meet mall owners or people in real estate, you're just talking about financial aspects rather than what that space means for the customers.
Fundamentally, it has always been a belief it's 'location, location, location,' and if we have this space, people will be there. But the point is now as customers, we have more choice. We want to go to places that are relevant, that are interesting, that matter.
You're seeing some of the top streets in New York – that were the streets to be on – where there's not the same relevance and brands are not performing, and you suddenly realize, actually what's relevant about this street? Why does it matter? And that's because somewhere along the line people stopped thinking about why should someone even come here?
From a demand side, I think we need to think about the customer in terms of retailers – where are retailers currently selling? Are retailers even wanting to sell in-store anymore, and if they're not, then what does that store need to look like? What's the size of it? What's the business model? All of those things are changing the way things are being done.
And if you look at any industry – take the music industry as an example – people go, 'This is the way it has been, therefore this is the way it will be.' That's denial. If the best response you've got to things being done in a particular way is, 'This is the way it's always done,' then you're dying. But if your response is, 'This is the way because of the impact it has on the individual customer – whether it's the brand or the consumer,' then that starts to make more sense. The fundamental thing is the customer and the retailer – the person walking down the street and the person renting a store have changed. And if we don't adapt the model to them, then we're going to die.
VTS: What would you be doing if you weren't running Appear Here or in real estate?
Bailey: I do this because I love it, and because I'm getting to meet the most incredible people. What excites me is hearing people's ideas, that energy when someone's got something they want to do – whether that's a big brand that's wanting to change something or a tiny little guy just getting started.
But what also excites me is real estate has got some of the smartest people in the world. A lot of time the guys that are at the top are the ones who are saying, 'Back in the day, this is what I did differently, which is why I am where I am.' And these things are happening again.
You've got very smart people in real estate, very smart people in fashion. Lots of interesting people that are creating direct to consumer brands. People in advertising that are looking at the physical world in a different way. I'm meeting so many different kinds of people that inspire me. That makes it worth doing. I don't spend much time thinking on Plan Bs, but all I know is that if I was to do something else, I would need to be surrounded by people who inspire me.
Want to hear more from Ross? Join him at the next VTS Webinar – The Disruptors of the Tenant Experience – alongside thought leaders from Fifth Wall, Convene, and Industrious. Save your spot now.