Golf Course Profitability: Are They Still Good Investments?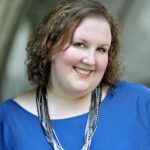 While the U.S. golf industry grew at a hearty 40% clip in the two decades preceding 2006, there's been a 5% decline since, which the National Golf Foundation (NGF) attributes to a natural economic response to overbuilding. This year, NGF expects approximately 15 to 25 new course openings and 50 to 100 major renovations, with 150 to 175 golf courses closing.
"We expect the walk back toward equilibrium to remain slow and continue for several more years," says NGF chief business officer Greg Nathan. "Unfortunately, some will continue to view this gradual supply reduction as a negative when, in fact, it is a healthy rebalancing of supply and demand."
But the Urban Land Institute (ULI) has questioned whether golf is still a hole-in-one for real estate developers, noting impactful trends like fewer millennials taking up the game and older people retiring later, therefore having less tee time.
ULI points out that developers are now taking different approaches when it comes to offering golf courses as amenities. For instance, Reed Development Group, sensing an "anti-golf-and-country-club type community and atmosphere," dug a 170-acre lake instead of building a planned golf course near Hilton Head Island, SC. Toll Brothers is taking on a family approach to some of its golf courses, adding food and beverage, fitness and wellness programs to the mix. Other courses are being converted to cross-country skiing areas in the off-season.
The Wall Street Journal also notes that golf communities are looking beyond the green. For one, Bluejack National—a 755-acre luxury golf community in Texas—added features like orchards and gardens, a movie theater, bowling alley, skate park, fishing ponds, and more to its development, despite having the distinguishing feature of Tiger Woods' first golf course in the United States.
A More Sustainable Approach?
Golf courses are also being brought into question as the United States continues to be walloped by drought conditions, particularly in the Southwest, California, and Pacific Northwest. Water prices have also risen dramatically in many parts of the country.
ULI notes that an increasing number of golf courses have been implementing strategies to use less water or shift to non-potable water sources, including using more drought-resistant turf grasses, replacing grass with native plantings, installing computer-controlled irrigation systems, increasing the use of recycled water, and in many cases, just watering less and letting some grass turn brown.
In April, hospitality magnate Steve Wynn announced plans to replace a golf course behind two of his Las Vegas hotels, instead creating a resort that will feature a man-made lake and mile-long boardwalk, tentatively called Paradise Park. Bloomberg reports that the golf course takes in about $5 million in EBITDA, while the resort could bring in as much as $400 million.
"We view the redevelopment as a shrewd move on the part of Wynn to unlock further value from the land," Telsey Advisory Group analyst David Katz noted in the Bloomberg article.
The resort's main attraction is the 38-acre lake, using technology perfected by Crystal Lagoons, which was founded by real estate developer Fernando Fischmann a decade ago. This technology allows developers to create large bodies of water, essentially forming waterfront property where there isn't a natural ocean or lake. Bloomberg Technology reports that these lakes, which cost about $250,000 an acre to build, require a fraction of the water needed to keep golf courses green.
Turnberry Associates and the LeFrak Organization are building two 10-acre pools using his technology at SoLe Mia, a $4 billion mixed-use project in Miami. Turnberry co-chairman Jackie Soffer told Bloomberg that she hopes the lakes will help woo more active home buyers in a market saturated with golf courses.
Still a Positive for Real Estate
Despite the closings and course repurposings, there's no question that golf courses positively impact the real estate around them. Last year, the National Association of REALTORS noted that a desirable public park or other recreational open space boosts the property value of nearby homes by as much as 20%. It points to one study of 16,400 home sales within 1,500 feet of 193 public parks in Portland, OR, and found that golf courses, in particular, boosted home values by $8,849—only secondary to natural areas ($10,648) and above specialty parks ($5,657) and urban parks ($1,214).
And investors still love the asset class, too. Curbed reports that professional management companies like ClubCorp, Concert Golf Partners, and Heritage Golf Group are on buying sprees, while Chinese investment groups are swooping in to buy courses well under replacement value.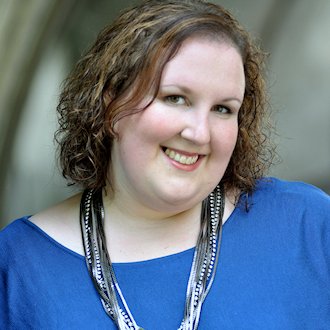 Amanda Marsh is the founder of Buzzmaestro, a business writing and editing firm. She has been a commercial real estate journalist for over a decade, with stories published in Bisnow, Commercial Property Executive, Multi-Housing News, Real Estate Weekly, BOMA Magazine, and other industry publications.