Augmented Reality & Virtual Reality: The CRE Starter's Guide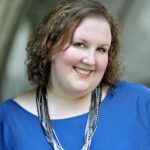 There has been much talk lately of how commercial owners and brokers are stepping up their marketing game by offering 3D imaging and virtual reality tours. But as virtual and augmented reality race toward becoming an $80 billion market by 2025—with $2.6 billion of that specifically real estate-related—it's important to understand the practical and valuable impacts the technologies will have on the industry as a whole.
So, what's the difference?
In order to understand how these technologies will impact commercial real estate, it's important to recognize their differences. According to Augment:
Virtual reality
Virtual Realty (VR) is an artificial, computer-generated simulation or recreation. It immerses the user by making them feel like they are experiencing the simulated reality firsthand, primarily by stimulating their vision and hearing. Examples include headsets that enhance imagery for gaming, entertainment, and play. Google Daydream, Sony PlayStation VR, Oculus Rift, and Samsung Gear VR are some popular players in the space.
Augmented reality
Augmented Reality (AR) layers computer-generated enhancements atop an existing reality in order to make it more meaningful through the ability to interact with it. One of the most popular examples is Pokémon Go, the location-based gaming app that allows you to "catch" virtual Pokémon characters in places players frequently congregate, from retail establishments to train stations and playgrounds. AR can be viewed on PCs, phones, tablets, and wearables.
The impact on commercial real estate
Virtual Reality, or VR, in commercial real estate is still in its infancy, compared to AR. Part of it has to do with the price point, as headsets can cost hundreds of dollars. Augmented reality, though relatively new, is more well-known thanks to its wide availability on smartphones and its ability to keep people connected to the non-virtual world.
However, that hasn't stopped commercial real estate from investing in VR technology. Beyond building tours, SGA Architects tells Bisnow that VR is highly sharable, expedites stakeholders' decision-making, enables evaluation of new construction within existing context, reduces design phases, and translates difficult design concepts for all audiences.
Construction companies and developers are using also VR to plan, manage, construct, and market products. Mortenson Construction, for one, particularly finds VR useful for complex medical and industrial projects. On the medical side, surgeons can view a future operating room from a VR device and give feedback on the efficiency of the design and construction. It tells Geek Wire that it has also tested a smart helmet that could virtually cast aspects of a project, like ductwork onto an interior shell, so it's easier to understand and communicate what goes where.
Meanwhile, AR has already been making waves in commercial real estate via companies like Floored, apps, and interactive brochures.
The retail sector has been one notable user of AR to increase foot traffic, including retailers taking advantage of Pokémon Go stops to attract shoppers with deals and furniture stores introducing apps that show shoppers how a couch or chest might look in their homes. Apparel stores like Timberland have even used virtual dressing rooms to allow people to try clothing on—without having to physically put on a piece of clothing.
CBRE says that the technology is poised to further improve multiple sectors, including:
Industrial, which could see positive impacts to the supply chain like enhanced time efficiency and error reduction
Retail, which can further engage its customer base both online and in-store so they're more informed about the products they buy
Data centers, which will benefit from the need for additional infrastructure, connectivity, and storage capacity demanded by this evolution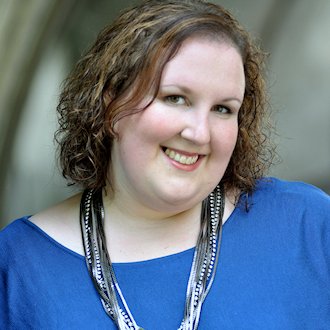 Amanda Marsh is the founder of Buzzmaestro, a business writing and editing firm. She has been a commercial real estate journalist for over a decade, with stories published in Bisnow, Commercial Property Executive, Multi-Housing News, Real Estate Weekly, BOMA Magazine, and other industry publications.