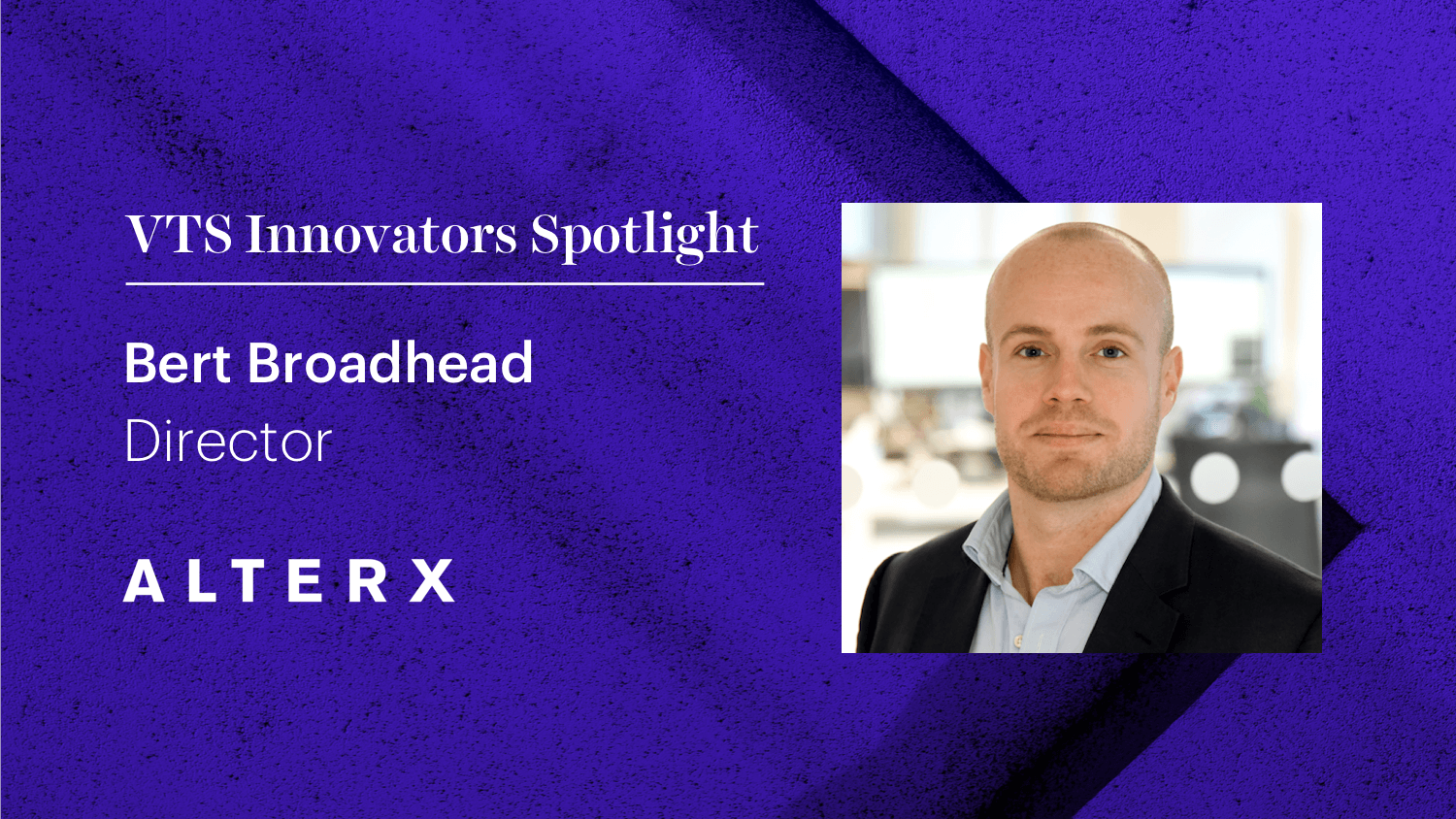 Bert Broadhead, Director of ALTERX, on Being Flexible and Building Better Partnerships with Retailers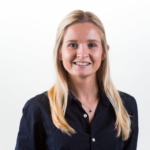 Content Marketing Manager, VTS
ALTERX isn't your typical commercial real estate firm. They're a value investor that challenges the traditional investment management approach. Relationships are at the heart of everything ALTERX does, and as such, their sole focus is to create value rather than just increasing AUM.
As the retail landscape evolves, ALTERX is taking a new approach to how they manage their real estate. According to ALTERX Director Bert Broadhead, part of the evolution is a great focus on the end-user, and in response, ALTERX is trying to create bespoke products and solutions that meet those individual needs. He says, "Part of it is a more flexible approach to leasing and part of it is building true partnerships rather than contractual relationships."
Read on to see how technologies like VTS enable Bert and the team to stay ahead of the changing retail market.
VTS: How did you get your start in commercial real estate?
Broadhead: I fell into commercial real estate because I'd studied history at university and wasn't quite sure what to do. I started life as a chartered surveyor at a company that is now Cushman & Wakefield. Then I went to work for a European fund management business called Rockspring and was there for five years. I had a quick stint at a U.S. firm. Then I helped found ALTERX with a former Rockspring colleague and someone we'd done business with in Germany. That's how it came together.
VTS: What does your current day-to-day look like?
Broadhead: It varies quite a lot as I imagine most people in commercial real estate say. But what does a typical day involve? I'd say increasingly more meetings, which just happens as you get to a certain point in your career. As life goes on, more of your value comes from the actual top-level stuff rather than in the nitty-gritty details.
We're a small business and one of the intentions is to remain small, which gives you a lot of advantages in terms of remaining nimble. But we have to double down on that and make sure we keep that advantage by being as technologically adept and as advanced as we can be because being small also has disadvantages when you're trying to compete at scale. And I think the more that technology advances, the more that scale will have its advantages. So if we're going to remain small, we've got to fight extra hard at the moment to keep on top of things, identify the correct value propositions, and give ourselves a competitive advantage.
VTS: How has the transformation of commercial real estate changed your role? What new expectations are required of you?
Broadhead: I think the technological change we're seeing across society as a whole is changing the way people do things, and therefore, how real estate is ultimately used. So with that comes greater individual choice and the end-user is now a lot more relevant in real estate than it used to be. This has changed how we manage buildings and deliver value — and it's becoming a lot more granular. Nowadays, you really have to understand who is using your building and how, rather than just keeping a handful of corporate bodies happy. It's becoming a lot more personal and interesting, but it's certainly becoming a lot more labor-intensive.
And as we move toward a great focus on the end-user, we're really trying to create a series of bespoke products and solutions to meet those individual needs. Back when I started, there was almost a tick-the-box exercise you would go through if you were developing an office. It had to look like this, and if you built it in such a way, you'd have a good chance of letting your building. Whereas now, there's a lot more nuance involved in delivering something much more specific and bespoke to a particular location rather than delivering generic products.
VTS: Retail has been going through some pretty major shifts. What would you say the most pressing trends are? And how have you been adapting your strategy to stay ahead of them?
Broadhead: There are a lot of trends all coming to a head, which is what I find so interesting, but also very challenging. I've mentioned the greater focus on the end-user, and that's true of retail too. It's really understanding your actual customer. It's not just how many people are going into your shopping center, but who is actually going in, what do they like, what do they want? And it's actually working with your tenants to build up that data and help them use it rather than having a traditional, almost transactional, landlord-tenant relationship.
Retail is also going through this process of having to offer a more bespoke product for its customers. And in doing that, we're seeing a huge explosion of entrepreneurial ideas coming through. But to really nurture them, we're going to need new business models to work alongside them. Part of this new business model is a more flexible approach to leasing and part of it is going to be building true partnerships rather than contractual relationships.
And being flexible is a part of building that partnership. Different businesses have different needs and they're going to add different things to our assets. If a retailer is going to invest hugely in a store fit-out, they're going to want the security of a longer-term lease to facilitate that. Conversely, if a retailer is looking to experiment with a space and we think they're interesting and will help out the rest of the property, we're really happy to work on a more flexible lease. And flexibility comes in length of contracts, what's inclusive, whether the rent is fixed or tied to another metric — it could be anything. The key is experimenting and finding out what's possible and not.
VTS: What role does technology play in positioning ALTERX to adapt to the current environment? Are there any best practices for shopping center owners?
Broadhead: I don't think it's a surprise that we're seeing the growth of flexible leasing alongside the growth of technology and data visibility. The more data points we can measure, then the easier it is to get aligned on these partnership lease agreements. If we can stop looking at slightly crude metrics, like center footfall, and start looking at the specifics of a shop and conversion rates, then we can have a much more informed conversation about the value of the store to the retailer and also the value of the retailer to our wider asset.
Getting involved with VTS is part of that. Everyone is starting out on a journey to put better systems and processes in place to get to a place where we can be great with data and technology. The first step is to get the main elements of your house in order, and VTS is a really nice, off-the-shelf solution. It's taking care of something that would otherwise be a pain point in terms of managing rent roll and facilitating seamless communication between owners and agents.
VTS: How is technology helping you meet your portfolio objectives? What's the biggest impact it's had on your tenant and asset management processes?
Broadhead: The answer and the goal are one and the same, which is the more you can harness technology to take care of the basics, the more you free up people's time to work on the actual value creation. If we're all paying analysts to constantly manipulate data, that's fine, but the reality is they could be doing something far more interesting and valuable with that time.
VTS: As you were evaluating technology, what were some of the pain points you were trying to solve in the company?
Broadhead: What scares a lot of people, probably rightly so, are two common errors that I see. One is seeing a whole load of platforms and saying, "I'll do this, I'll do that," and then realizing you're left with these disparate solutions that don't actually link up. Problem two is noticing that problem and freezing up because you didn't know how to put in a central infrastructure to join them all together.
And the answer lies somewhere in between: You need to be moving on this stuff or you'll get left behind, but it does need planning. But you need to accept you're never going to be able to plan everything down to a T. There's an element of stepping into the unknown and learning on your feet. It's a compromise.
VTS: As a company that's adopted technology, what advice do you have for other companies that are just starting to think about it?
Broadhead: Get on and do it. Look at your company's central infrastructure and then think long and hard about what is going to have the most value to your business. Whether it's freeing up people's time or it's getting data insight. There are so many things that you can do, it's just vital to hone in on what you see as being the most important.
VTS: What does a company need to focus on if they want to continue operating at a level of excellence and remain competitive in the face of all this change?
Broadhead: We've talked about that technology element and that is absolutely key in facilitating a slightly new operating model as the retail dynamic changes. But that doesn't negate the fact that we're in a new age where human connection is valued more than ever before. And for us, that means a new level of one-on-one relationships. People want bespoke and they want unique, and everything needs to have its own identity. It's treading that balance between technology and the human side of life.
VTS: What would you be doing if you weren't in commercial real estate?
Broadhead: If I had any artistic flair, I'd like to be sitting somewhere hot and writing novels.