Boston CBD Experiences an Office Boom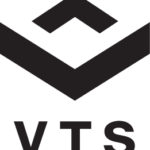 The Boston area has long been known as a technology hub for commercial real estate office tenants, but its downtown was considered primarily financial, much like Wall Street in Manhattan, and its surrounding Financial District.
That is changing rapidly, according to a Newmark Knight Frank report on Boston's downtown office leasing.
Now most of the companies expanding in Downtown Boston are technology firms, says the report, making it sound like this not so large area is a lot like the Silicon Valley of the East Coast. Here's what is happening:
A flight from outlying areas
According to the NKF report, there is a flight from Cambridge, home to Harvard University, where several technology firms have based themselves. But now rents have skyrocketed in the area, according to a JLL report, hitting $63.60 per square foot in last year's fourth quarter. Additionally, there is not enough space to build new commercial real estate office developments.
This has resulted in a migration to Downtown Boston – in fact, 51.4 percent of incoming tenants to Downtown Boston over the last five years arrived from Cambridge . The same goes for other surrounding municipalities. Tenants are also moving from Brighton, Canton, Waltham and Woburn.
Who are the tenants?
Technology firms (or TAMI outfits) are eating up space in Downtown Boston at a rapid rate. And in this environment, there is no such thing as a corporation not being a tech firm, due to corporate and consumer expectations.
Software company PTC took up 250,000 square feet last year, and Digitas LBI collected 217,300 square feet at 40 Water Street. Other big names include Amazon, with 144,500 square feet, at 253 Summer Street, and Reebok, which inked a 185,000-square-foot deal at The Innovation & Design Building.
The draw of downtown
Downtown Boston, and its neighboring Seaport area, are now where the coveted millennial population wants to live. It's no secret that this age group wants to be in downtown areas across the country (although the rise of urban-suburban neighborhoods are giving downtowns a run for their money,) where they don't need to own a car, and can have an accessible work/live/play environment at virtually all hours.
They also aren't interested, by many reports, in owning cars. Boston is a major test market when it comes to self-driving cars, with two major companies completing pilots in the area.
The Downtown Crossing neighborhood, which used to be challenged after offices closed down for the day, has now changed with the opening of several nice restaurants and shops. Parts of Chinatown, once called the Combat Zone, are now seeing significant multifamily investor interest.
New office development on the horizon…and Amazon?
According to the NKF report, all of this demand could possibly be filled by new, planned commercial real estate office development. There has been nearly three million square feet underway since 2014, and more is to come. Additionally, Amazon is looking for about a million square feet in the Boston CBD.
But it's impossible not to consider Boston's bid for Amazon's HQ2. This would obviously have a major commercial real estate impact on the city. It has the tech talent to back up the $5-billion bid and make more office development a major possibility. And surprisingly, there is space. The ecommerce giant is looking in the Four Point Channel neighborhood, between South Boston and the downtown area, for space. That would bring 50,000 more employees to an already busy area of office workers.
There is no telling what decision Jeff Bezos will make regarding Amazon's second North American location for its headquarters. What one can predict, though, is that Boston's downtown will continue to be an office hot spot for tenants around the globe.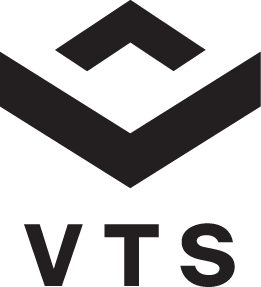 Ian Ritter is a veteran business journalist who has covered the retail and commercial real estate industries for more than a decade. He has held high-level editorial positions at GlobeSt.com and was formerly an editor at the International Council of Shopping Centers magazine SCT. He is a regular contributor to VTS' blog and is also online content manager for the engineering firm GRS Group's blog. Over his career, Ritter has written for several publications and holds a Master's degree in Journalism from Columbia University.