Brewery Construction is Greener Than Ever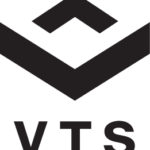 Craft brewing is in a perpetual state of construction these days, as new breweries are created and bottlenecks in existing breweries are eased.
Christian Ettinger, brewmaster and founder of Hopworks Urban Brewery, spilled intel about his own construction hurdles during last week's Craft Brewers Conference & BrewExpo America in D.C.
With locally-sourced, organic and salmon-Safe hops, Ettinger's 175-person enterprise founded in 2007 produces 15,000 barrels of beer a year for its two brewpubs and distribution throughout the Northwest.
Going the sustainable route at the Portland and Vancouver locations presented quite the set of challenges–but ultimately they were worth the hazy headaches. Incorporating efficiency and intelligence into the design and building process has helped reduce long-term operating expenses.
From composting to salvaged materials, and from pervious pavers to hand dryers, Ettinger has integrated the latest and greatest in sustainable technology.
"Sustainability can be expensive. When you're designing and building for the long term, this is not a quick flip. There is serious thought and strategy," he said.
Site Selection
Going with "great" building infrastructure—not to mention picking a city that embraces small business—is key in the early site selection process.
The conference itself was a breeding ground for beer-friendly local governments touting their regions as easy places to do business. Tampa Bay's Hernando County, for example, footed the bill for an entire happy hour to get breweries chatting about expanding there.
Permit processes need to be accounted for–sometimes, arduous permit processes can take up to a year or more, so make sure time is budgeted accordingly for that hiccup, Ettinger explains.
Utilities are also important to keep in mind, in terms of what's near the brewery or accessible. Transportation is important: think about how you're going to get employees, customers and trucks to and from the site. Demographics relate to those you will do business with nearby, and "cool neighbors" are key.
"It's really important to have ones in pace with your noisy kind of industrial process. They don't mind the aromas or traffic," Ettinger said.
Landlords that have a brewery's back and aren't rushing to get them in business are also essential.
As far as the building itself, there's a few key features to keep in mind: ceiling heights, right-sized orifices that can get tanks in and out, and the appropriate amount of square footage.
New vs. old
Each option has its pros and cons, and Ettinger has dealt with both.
The used facility he transformed in Portland was a 1940s tractor showroom. When the aging building was sitting in the lot 10 years ago, he was figuring out whether to pull the trigger on the space.
"I am glad we did it, but man, it was a lot of work," he said.
He underestimated some upfront costs–such as having to do $200,000 of seismic upgrades to the original building (sometimes they are done already, or the project doesn't trigger an upgrade.)
"It totally screws with your head. You're living around someone else's dream that is not designed for you. We have to dance around that," he said.
A Pandora's Box situation comes into play, he explains, when refurbishing existing product. You don't have X-ray vision, he says, so building inspectors can be "a great asset there."
They can't see however, what's going on with the rebar or reinforcing steel–and whether there is enough of it in place.
His brand-new brewpub project in Vancouver, which debuted last July, was a different tale.
New buildings are expensive right off the bat and time consuming to construct, though he likes the fact they are a "blank slate."
"New buildings can be sterile. You need to work hard on giving them personality, but the beautiful part is they are energy efficient and are designed around your use and dream."
The project is "still a little sterile," he admits, and he's fixing that problem by scouring antique shops and adding in more reclaimed woods and trinkets. He's about 70% there in terms of an aesthetic he's happy with.
"New buildings are cool and it's state-of-the art energy efficiency," he said.
Sprinkling in sustainable features
Landscaping is a "fun way" to execute sustainability. Drought-tolerant native species are key, and pollinator gardens also up a brewery's street cred when it comes to being a sustainable steward.
On-site stormwater retention, which involves accepting water from impervious areas and filtering as it recharges, presents a huge opportunity to collect green-credits.
"Never underestimate the power of sustainable approach, in terms of building a culture and community," Ettinger said.
Ettinger provided some further tips for crafting futuristic craft brewpubs:
Tip 1:
He thought waterless urinals "would be the cat's meow" but turns out "those damn things clog up every two weeks." Now he's all about lowest of the low-flow urinals. Any time you can use something twice you cut the footprint and cost in half, he explains.
Tip 2:
Installing high-occupancy sensors and LED lighting are "super low-hanging fruit" when it comes to energy credits: "There are lot of incentives associated with these that could cut the cost down 25% or more."
Tip 3:
The smart integrated thermostat "wasn't really jamming 10 to 15 years ago," but they are now. Ceiling fans are also a must-have item, "making environments comfortable while keeping thermostats from firing."
Tip 4:
Reinforced trench drains that can withstand heat are essential for the longevity of the building.
Tip 5:
Renewables is the last stage he looks at with efficiency, and solar PVs on the roof are the way to go.
As the largest industry gathering, the Brewers Association's annual conference brought together some 13,300 brewing professionals and more than 900 exhibitors for discussion and dialogue around America's craft brewing business and culture.