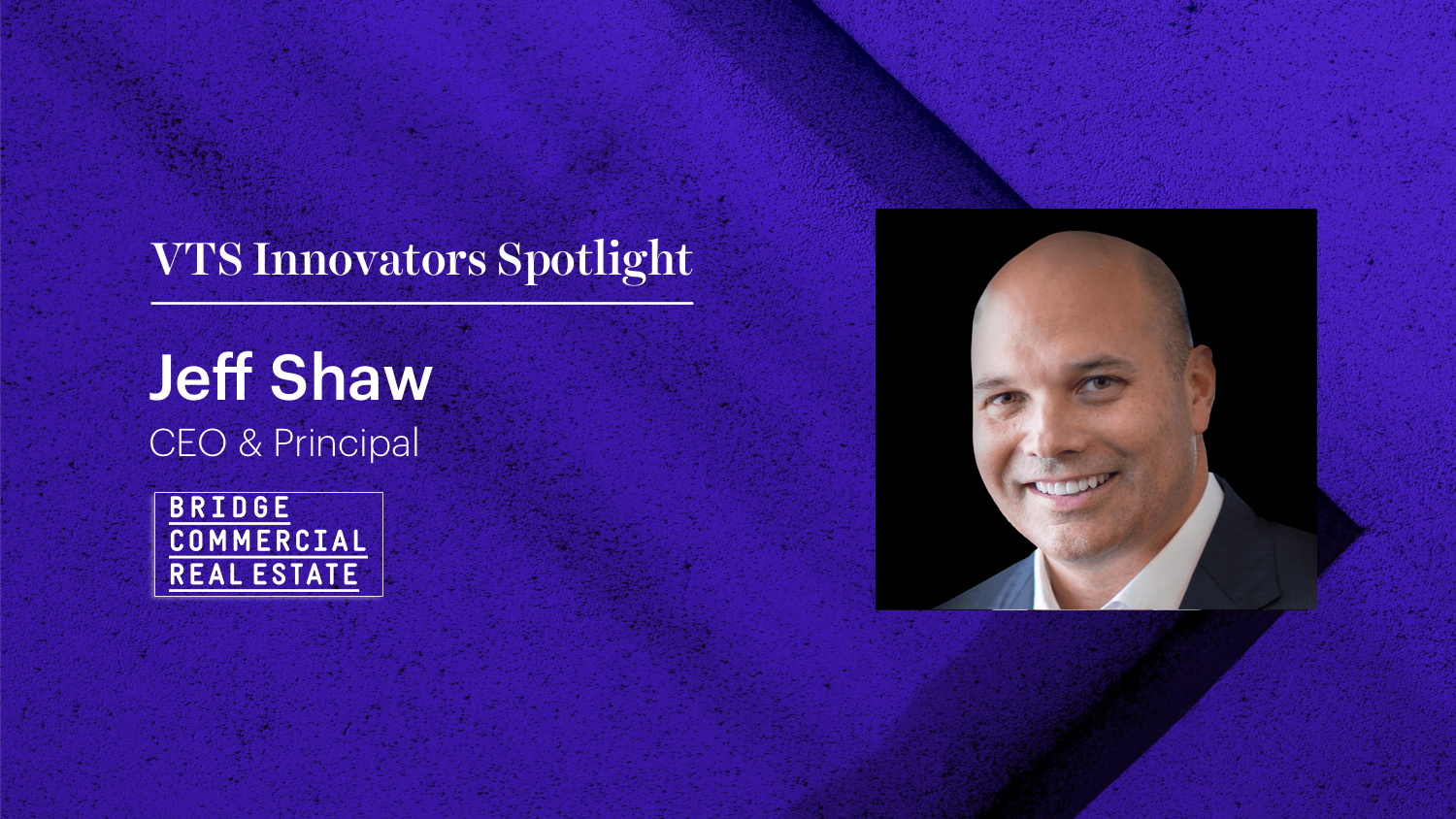 Bridge Commercial CEO Jeff Shaw on Why the Tenant Experience is All He Thinks About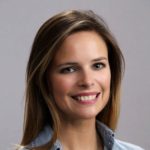 Director, Content and Communications, VTS
Jeff Shaw, CEO and principal of Atlanta-based commercial office operating company, Bridge Commercial Real Estate, is a leader with many plates in the air. He's charged with leading the firm's leasing and property management operations across its 9 million square foot portfolio in 15 states. This sees him actively working with his team plus more than 50 agents at any one time to enhance the deal process and mitigate any risk.
We sat down with him to learn more about why focusing on the tenant experience is such a critical part of Bridge's leasing strategy and how technology like VTS is helping his team use real-time information to accelerate deals and get tenants into spaces faster.
VTS: How did you get started in commercial real estate?
Jeff Shaw: My grandfather, Bob Allison, started a commercial electrical company after the second world war called Allison & Smith Electrical Company. I worked summers in high school doing commercial construction work in office buildings in Atlanta for the company. My father also worked in office real estate representing tenants and owners starting back in the 60's. He had me doing a lot of cold calling and delivering flyers in office buildings as a teenager and through college, so I had my share of being booted out of buildings by security guards and a healthy dose of rejection. I started in the early '90's at Cushman & Wakefield as a tenant representative then shifted to representing owners a few years later, starting a long career focused on leasing mid- and high-rise office towers .
VTS: What parts of the job do you enjoy the most and keep you going to the office every Monday?
Shaw: Honestly, I enjoy the people part of real estate. I've done thousands of lease transactions and hundreds of building sales and acquisitions, but it's the interesting people and businesses that make it enjoyable. Real Estate, unlike many investments, is a personal and emotional business. You can see it, touch it, and it plays a part in our lives. Having personally started two companies and struggled through recessions, tough challenges, and hard financial decisions, I have a heart for those business owners who have the scars and stories of working fiercely to be successful.
Office space is a reflection of the vision of business owners and leaders who desire to create the image, environment, systems, and frankly strategic investments that make their business successful. We work very hard at Bridge to focus on creating those environments that promote attracting and keeping talent, as well as provide the resources that enhance business success. Each company has its own story and needs, whether its for growth, for maintaining the status quo, for careful right sizing, or for survival. Just like my own company, I want to provide our tenants with a work environment that fulfills their personal goals, gives them tools to succeed, and helps them to grow on the path they desire to take.
VTS: What do you think the leasing process looks like 3 - 5 years from now? How are you preparing for those changes?
Shaw: This is a big question, mostly because if you spend every day on the front lines of leasing office space to different companies across the country, you know that the need for a physical office location, which is driven by business specific needs, has not changed very much. I believe that a modern office with an interactive collaborative environment works – just look at what IBM tried to do 10 years ago when they leveraged tech to enable people to work at home – now they are bringing people back to the office. People like to be around other people. They get their creative juices when they're collaborating.
But to say that coworking will replace the need for traditional office space, I don't believe that. Coworking, as did traditional executive suites and virtual offices over the past two decades, serves a specific business need. But it's important to differentiate between needs in gateway and non-gateway markets. The expensive, dense, urban markets have different levels of needs than secondary cities do, where office is less dense and more spread out. Coworking is a harder business model outside of major urban cities. Bridge provides coworking business centers in many of our buildings as an additional amenity, but the traditional 20,000 to 50,000 square foot coworking centers are challenged to be successful in more suburban markets.
The focus is more on creating the experience that tenants want. You need to give companies the tools, resources, and amenities to be successful. At Bridge, we're doing two things. We're creating cool environments that are collaborative and are stocked with amenities, this becomes a part of the overall package. We're looking specifically at how businesses want to design their spaces and help them experiment with some retail/hospitality-style amenities. We're also incorporating amenities for our tenants like cafes and collaborative spaces where they can hang out, have lunch, or do productive meetings. We're providing training rooms, conference facilities, business centers, free WiFi, food and beverage options, energizing inside and outside collaborative areas, and even offering community service opportunities. As an example, Bridge is partnering with national organizations as part of our tenant and team engagement program to buy and prepare backpacks for homeless youth. Programs like this provide tenants with feasible and convenient ways to give back to the community.
VTS: You just touched on this shift to tenant centricity and the importance of providing an enhanced experience. It's top of mind for a lot of leasing and asset management folks right now. How much of a priority is it for Bridge?
Shaw: That's all we think about. What's the experience as a new tenant and existing tenant from the moment you enter one of our properties in terms of landscaping, ease of ingress and egress, and parking. Are you greeted at the door by our ambassador? How does the lobby feel? Do the elevators, hallways, bathrooms, lighting and HVAC work properly? Where do you find that double espresso with a dash of vanilla or escape from the office to work in the way you like to work? Are you able to plug in at a café table, on the couch with your feet up, tucked in a corner in a booth, or hanging out with your team around a live edge wood community table with free WiFi? Can you train your people in the building or do you have to pay for a hotel conference room? Does your property manager proactively check on you and ask about how to help better serve your business and look for ways they can protect you against future risk?. When you have a facilities request, do your engineers respond instantly through a web-based tenant portal? Can you use a beautiful, modern, and exciting building amenity center to interview potential new employees? Our hope for all these and so many more details is yes.
VTS: How does technology factor into your leasing strategy? Where do you think it is having (or has the potential to have) the most impact?
Shaw: Technology can be a blessing and a curse. It's difficult to wade through the thousands of great ideas, where picking the wrong strategy, software, hardware, or concept can be very costly. We have internal software developers and a technology committee who are constantly searching and creating solutions for us. I have always embraced technology at all levels and using VTS for leasing is a great example. VTS allows me to track, in real-time, the leasing activities of 52 agents located in 15 states across the country, at properties in our 9 million square foot portfolio.
Bridge as an owner is unique in that we are a full service fund manager and operating company that is principal-led across a number of disciplines, including property management, construction, leasing, asset management, fund management, and acquisitions. Specific to leasing, Kevin Lott (who was named a 2017 top 10 leasing broker in Atlanta by volume) and myself have over 40 years of direct leasing experience. We act to assist our local teams and audit performance, allowing us to enhance the deal process and mitigate risk. There is no way we could do this if we didn't have a system like VTS. We can get real time information, react quickly (as time kills deals), get our asset manager's approvals, and compare deals to budgets instantly. This is an industry that is relationship driven, from the brokers who work so hard to bring us prospective tenants, to our current tenants who have come to expect a high level of customer service and quality. This ability to understand what's happening in real time and respond quickly helps us optimize these relationships on all fronts.
Technology also helps with Bridge's energy and green initiatives, such as better HVAC controls and efficiency, as well as allowing Bridge to be able to expand the reach of our most experienced and senior team members to onsite managers.
VTS: What would you be doing if you weren't in commercial real estate?
Shaw: I think I started by mentioning that I have a heart for people, so if I was doing something else, it would be in the form of service most likely. I was an EMT, doing rescue work when I was younger and worked in child and adolescent counseling at a local children's hospital. I've also spent a good bit of time doing mission work, having returned from Peru a couple weeks ago. That said, I honestly feel like I am where I have always wanted to be. I have two girls, with my last going to college next year and my wife and I are celebrating our 24th anniversary next week.