Bright Spots for U.S. Suburban Office Market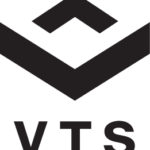 With all of the discussion about migration to downtown cores by residents, retailers and corporations, it wouldn't be a stretch to conclude that offices in the suburbs are taking a hit. After all, the soaring rents in Manhattan and the city centers of locales such as San Francisco and Seattle are getting plenty of attention.
However, there is evidence that suburban offices, which several decades ago lured companies from traditional downtowns into major office parks, are being re-envisioned and holding their own.
Suburbs put some pressure on CBD
A recent Marcus & Millichap report says that though downtowns saw a more favorable rise in office rents and occupancies immediately after the recession, the suburbs are gaining prominence. The coveted millennial generation is thought of as living in downtown mixed-use facilities and walking to work or taking public transportation. But what is overlooked, according to Marcus, is that a majority of this age group, about 70%, actually lives in the suburbs and is not keen on having significant daily commute times to downtown areas.
Meanwhile, last year only 21.7% of all office transactions were for downtown assets. That is down from one fourth in 2014. Marcus analysts expect a continued shift by investors toward the suburbs. Vacancy rates outside of the urban core are also declining, down by 250 basis points since 2011, to 15%. And first-year returns on suburban offices are 100 basis points higher than their downtown counterparts.
Meanwhile, during a recent Arbor Realty Trust webinar, commercial real estate economist Sam Chandan pointed out that once millennials get older and start having families, they're not as likely to want to live in one-bedroom and studio apartments and might rather have the living space that suburban homes provide.
Suburban offices get an urban flavor
Meanwhile, developers are starting to recreate urban amenities in some suburban office parks. In many locales around the country they are building walkable complexes with easily accessible restaurants, shopping and townhouses. Plus, many of these workers are drawn to, in some cases, more favorable public schools and proximity to nature.
One often-cited example is the redevelopment of the former Bell Labs office complex in suburban Holmdel, N.J. Now called Bell Works, it's being transformed into a multi-use facility with offices, retail, restaurants, and nearby housing built by developer Toll Brothers. Colliers International also lists some similar projects going up around the Minneapolis area.
Financing doesn't slow for suburban office
Trepp recently looked at the commercial real estate loan situation for suburban-office assets. It concluded that though there are more defaults in these types of properties due to aftershocks from the recession, the picture isn't all bad.
Issuances for suburban offices hit $3.2 billion in the first half of the year, a 43% year over year jump from the same period in 2016. It says that the increase in demand could show that more investors are interested in this asset class because while companies might be making bigger leasing commitments than before to urban cores, many of these leases are for corporate executives, while the vast majority of employees remain in former suburban headquarters. It says: "Rather than an exodus, companies may simply be reallocating more resources and top talent to urban offices, while still maintaining demand for suburban quarters."
The offices in suburbs are also seeing lower vacancy rates and more absorption in the past few years, Trepp states. It's not that suburban offices are going to overshadow the resurgence that has taken place in urban cores for the past several years and is still transforming those areas. If anything, we are seeing a better product in both areas, with more amenities to attract, and keep, workers both in downtowns and the suburbs.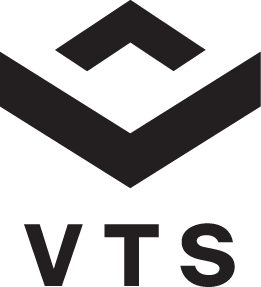 Ian Ritter is a veteran business journalist who has covered the retail and commercial real estate industries for more than a decade. He has held high-level editorial positions at GlobeSt.com and was formerly an editor at the International Council of Shopping Centers magazine SCT. He is a regular contributor to VTS' blog and is also online content manager for the engineering firm GRS Group's blog. Over his career, Ritter has written for several publications and holds a Master's degree in Journalism from Columbia University.