British Businesses Get Flexible
The UK's business landscape is rapidly evolving. Over the last few years there has been a fundamental shift in the nation's economy, with start-ups, SMEs and the self-employed accounting for a greater percentage of the workforce. According to the National Federation of Self Employed & Small Businesses at the start of last year there were a record 5.5 million private sector businesses. This was an increase of 97,000 on 2015 and two million more businesses than there were in 2000.

This shift has led to the rapid expansion and adoption of flexible workspace. From traditional serviced offices through to co-working and accelerator space, the market is booming at the moment. Last year the UK market saw an 11% year-on-year increase in the number of flexible workspace centres, according to figures from Instant Offices.
Corporates fuel growth of flexible workspace
There are now 3,290 flexible workspace centres in the UK (including co-working space), versus just 3,562 centres in the whole of the U.S. Unsurprisingly London has the biggest concentration of these centres – 944 at last count (source: Instant Offices). While the growing number of small private and growing technology businesses in the UK has played a vital role in the recent rapid growth of the flexible workspace sector it is also being driven by an unlikely source: large corporations.
These corporates, including Santander and British Gas, have embraced flexible workspace for a number of different reasons. Some are using them to house teams running short term projects, some are utilising them to trial potential new locations for permanent office space and others are using them as a tool to help them to retain and recruit the best talent.
"I worked with a law firm that took flexible workspace in London last year and they're using it to attract younger people into their business," says one central London office agent. "I've spent a lot of time with other similar businesses recently who are looking to do the same thing by opening satellite offices in trendier locations."
The rise of coworking operators
Another noticeable trend that's emerged over the last couple of years is the growing number of corporates signing up for space in co-working centres operated by the likes of WeWork. Co-working space in the UK increased by 23% last year, according to Instant Offices figures, and by 2018 it's anticipated that one million people will be members of co-working spaces globally – in late 2015 there were around 510,000 co-working space members globally (source: Deskmag).
One London-based office agency contact says the amount of co-working space these corporates are signing up for is gradually increasing because occupiers like the ability to take shorter leases rather than traditional office leases of 5-10 years plus.
"Co-working space gives them far greater flexibility than a conventional lease structure," adds the contact. "That's what makes the space so attractive. They also get the sense of being part of a bigger community and the environment is more inspiring and pleasing on the eye than space in their own corporate buildings."
A hassle-free option
The steady influx of corporate occupiers is a trend that one flexible workspace operator has also detected in their own centres. "We've got some significant companies taking space with us," says the operator. "A lot of it is contract led. So they're taking space with us to tackle a six-month contract, but then many of them are going on to stay with us for a few years. If the contract is based in the regions and they're headquartered in London it's a lot more flexible and hassle-free for them to take space with us rather than seek out a short-term contract in an office that they will then have to fit out and arrange things like broadband, etc."
Going forward property experts expect this trend will continue with a growing number of corporates looking to take advantage of flexible workspace and the benefits it offers over conventional office space on conventional leases.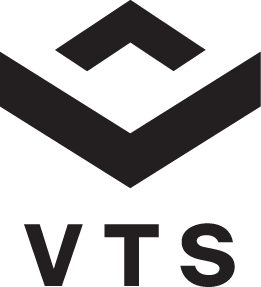 Eoin Condren is a former member of the VTS team.