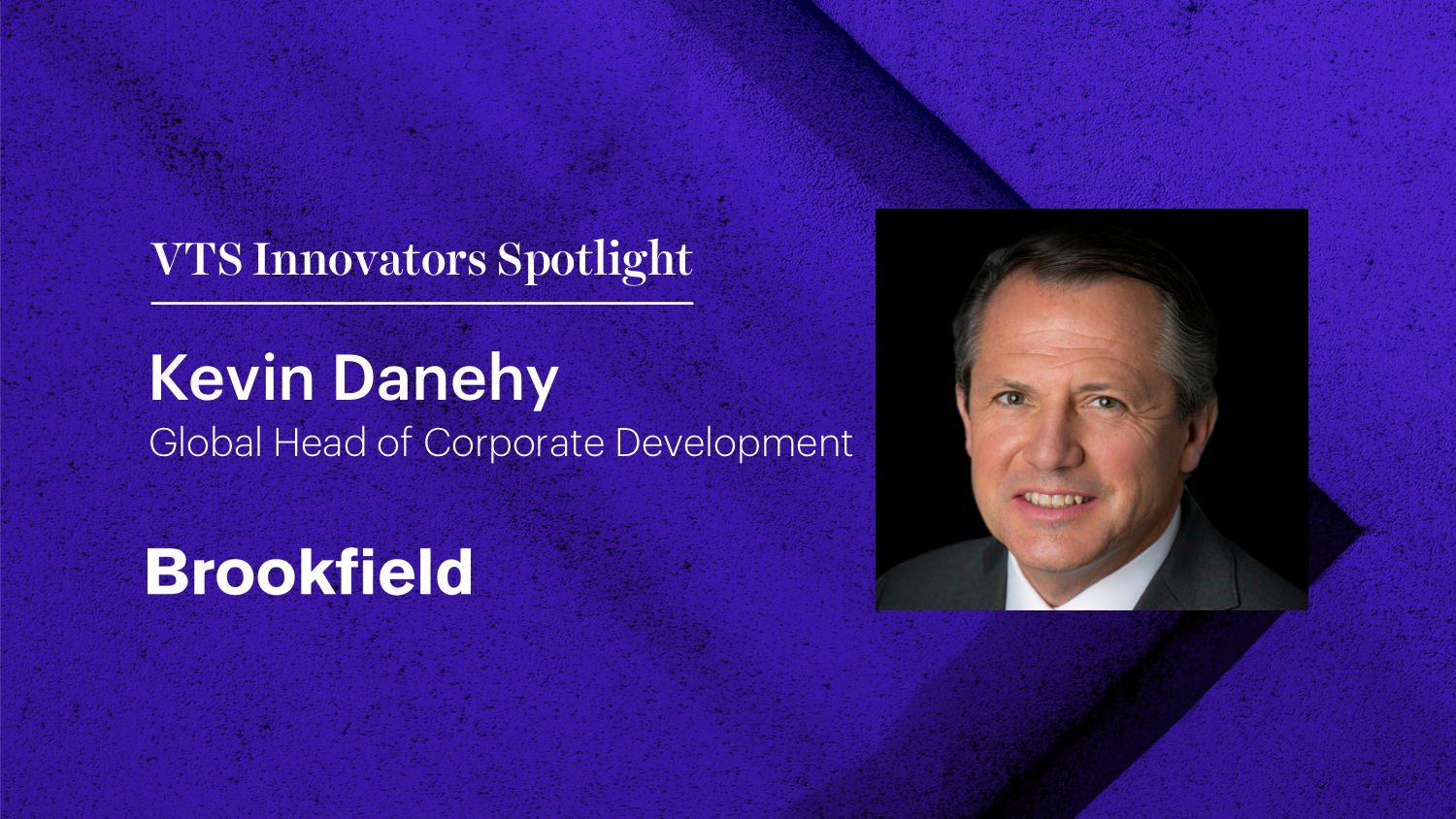 Brookfield's Global Head of Corporate Development Kevin Danehy on Why Landlords Need to Embrace Technology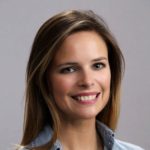 Director, Content and Communications, VTS
Brookfield Properties is one of the world's largest institutional landlords and developers boasting $285 billion in assets under management. The giant company manages 200 million square feet of properties globally and has 10 million square feet of space under development.
Brookfield is recognized for being at the forefront of innovation. The firm embraces and utilizes technologies to maximize the experience for its tenants and their employees and improve outcomes for its investors. There's no clearer evidence of that strategy than the launch of its new venture-capital arm Brookfield Ventures, which is actively investing in commercial real estate technologies and startups. The firm then accelerates the growth of these platforms by deploying them across its vast portfolio.
The company is focused on "identifying the emerging categories that will transform the real estate industry around the world," Kevin Danehy tells VTS. Kevin heads up Brookfield's Global Corporate Development group. "We've made a conscious decision to find the best operators in these new categories, and help them scale globally," he says.
VTS sat down with Kevin, who's a speaker at VTS' upcoming global user conference, Accelerate, to learn more about Brookfield's tech strategy. Top of mind for Kevin is "exploring how technology can improve the value of the real estate we own and operate, and the experience of the people who live, work and play in our properties."
Enjoy.
VTS : How did you get your start in commercial real estate?
Kevin Danehy: I started with Coldwell Banker (now CBRE) in 1984, following an initial job out of college where I worked at Arthur Young, which was then one of the Big 8. I started in brokerage at CBRE.
I also made a move into real estate development in 1990, just as the world went into a recession, and was fortunate to be able to return to CBRE in late 1991, where things went very well. I was once again fortunate to have the opportunity to return to the landlord business about six years ago when I was invited by Brookfield's Ric Clark to join them.
VTS: What does your role at Brookfield entail?
Danehy: As Global Head of Corporate Development, part of my responsibility includes ensuring that we're a strong business partner with the global companies with which we have large commercial relationships. I also help with exploring how technology can improve the value of the real estate we own and operate, and the experience of the people who live, work and play in our properties.
What I'm particularly focused on now is identifying the emerging categories that will transform the real estate industry around the world, and am working with my colleagues at Brookfield to make sure we embrace those categories and the leading companies within them, so that Brookfield can drive change and evolution across the real estate industry.
VTS: What do you love most about the job? What keeps you coming back to work every Monday morning?
Danehy: I love to see how infrastructure and real estate contribute so significantly to create a positive impact on the health of a city, the region it's in, and the people who live in it. It's a privilege to have an active role in how Brookfield makes a difference in so many ways, in so many places.
VTS: The core theme at Accelerate is the pivot from a property-focused industry to a tenant-centric one in response to the changing needs of both the tenant and end-user. How is Brookfield adapting to this trend across your portfolio worldwide?
Danehy: The first step we've taken and continue to take is to create highly activated live/work/play environments in our properties, which we call Placemaking. What we're now integrating into the properties and environments is technology that's allowing us to establish direct and strong relationships and value for the employees of our tenants.
Technology comes in many forms – including to help us convert traditional security and access methods to mobile access via apps and facial recognition, to deliver digital enhancements of physical and personal concierge services, custom-defined activities and events for the employee populations in our assets, and other high-value offerings with the tenants and their employees.
We're also adding flexible workspace environments to many of our office properties that include meeting, conference and training rooms, project team workspace for groups of 10 to 300 people, lease terms of less than three years, and co-working space. Among others, we have an investment in Convene, which is absolutely one of the firms that we are deploying across our real estate portfolio to deliver that service. We also work with other firms in this category as well.
VTS: We've seen investment in commercial real estate technology skyrocket recently with landlords themselves. Tech isn't the typical investment for a landlord. What's driving the shift? Why do landlords and developers need to be in the game?
Danehy: We actively look for new business models and technology that we believe will have positive, profound effects on the built environment. These include but are not limited, to those companies that are true technology plays. In addition to engaging those firms as vendors or tenants – for example, Honest Buildings is another company we've invested in – we've also determined that we can be a strong strategic partner through the investment of capital, to help these companies scale much more rapidly. Essentially, we invest capital to help accelerate their growth through funding, but also through deployment across our portfolios globally, and in collaboration with other large owner/operators whose strategy is aligned with ours.
VTS: Why is now the time that landlords are really deciding to invest in technology?
Danehy: I'd say that it has much to do with the fact that the tools and businesses being developed are becoming available at a cost to adopt these tools that is cost-effective to use them. Up until this point, analysis determined that it was more expensive to shift to these technologies than to execute the work in traditional ways and/or they didn't deliver as effective a result as traditional means would have.
Those firms that don't thoughtfully adopt new approaches and technologies run the risk of obsolescence. And as they lose a competitive edge, they become more vulnerable to their competitors and to the changes in market conditions.
VTS: You're a second-time speaker at Accelerate, welcome back. Based on your experience, why should your industry peers attend?
Danehy: The topics and the speakers are the most relevant I've seen gathering in one place to discuss and act upon some of the most important and challenging dynamics in today's real estate economy and market. The speakers are the leaders across the industry, and VTS itself is proving itself a key leader in the evolving dynamics of the real estate market.
VTS: What would you be doing if you weren't in real estate?
Danehy: I'm a very lucky guy. I have an extremely exciting role in a company that is making a difference and building for a better future around the world. Brookfield is helping define the highest standards in the global real estate industry, working with people and companies like VTS. I wouldn't want to be anywhere else.