Brookfield Properties UK SVP of Leasing Martin Wallace on How Real-Time Data and Technology Helps Build a Better Tenant Experience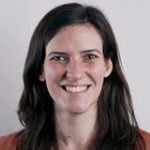 VTS sat down with Brookfield Properties UK SVP of Leasing Martin Wallace to hear his take on the evolution of the leasing function, the importance of close tenant relationships, and the value of technology built by commercial property professionals.
Enjoy!
VTS: Tell us how you got your start in commercial property.
Martin Wallace: I left college in a substantial amount of debt and was attracted to the highest paid job I could get at the time — working for the local city authority. My role entailed doing the groundwork for longer-term redevelopments and listening to a lot of people trying to buy, sell, or restructure things with us.
I came up with all sorts of strange ideas because obviously I was new and didn't necessarily know the industry that well. I look back now and cringe at some of my suggestions. That said, in my two years working for the local city authority, I got lots of contracts with landlords and developers plus experience that graduates don't normally get. It was quite a good opening break.
VTS: What trends are you watching now to stay ahead, adapt, and transform the business?
Wallace: At Brookfield, I think we are much more hands-on as we manage our own buildings in house. We use that direct interface to make sure we get feedback and collect data from all levels. It's all very well having contact with the CEO, but you often get equally valuable information from knowing the office manager or receptionist. Incorporating data from those points of contact back into conversations at the executive level helps us stay connected and proactive. The key is to keep the data where we can see it and use technology to make it joined up and accessible in real-time.
Another trend is flexibility, whether it's the size of space, length of lease term, specific terms, etc. In larger buildings, our flexible offer might be a space we've fully built out or one from a third-party provider. The two can coincide. We try and look at what would sit comfortably with the profile of our tenants in order to give people a choice of flexibility. Our aim is to anticipate tenants' needs and make sure we've got a space for now and for the future. Being quite proactive is a big change. Ten years ago the real estate industry was generally very reactive.
VTS: How has your approach to tenant relationships changed in the last few years?
Wallace: It has evolved rather than changed. We want to keep tenants within the portfolio for as long as possible. You can really only do that by building close relationships at all levels of an organization. In the past, relationships existed primarily between two individuals. If either of those individuals changed, that connection was lost.
Today, we're consciously working to have multiple points of contact, get several levels of feedback, and progress different relationships. That takes some doing. You must get in the habit of making contact even when you don't have any good or bad news to impart — checking in with tenants on a regular basis so you're not just interacting in a formal environment.
VTS: How has the rapid transformation of commercial property changed the leasing role? What are the new expectations of someone in a leasing leadership position?
Wallace: In times gone by, the SVP of Leasing was purely focused on transactions and reducing vacancy rates. Now there's a lot more concentration on maintaining tenant relationships, renewing leases, and building strategic relationships so you can move existing tenants into new developments.
The other big responsibility is managing quite a lot of data in real-time. The business itself demands more and more information be fed up the line for analysis. We're now inputting data and insights we've gathered from leasing one building into the designs of another. What did we get right? What did we think the tenants would like, but didn't? What did the tenants think was a brilliant idea but actually came about unintentionally? How can we capture that and make sure to do it consciously next time?
VTS: When evaluating commercial real estate technology, what pain points were you looking to solve?
Wallace: The collection and management of data. A lot of our tenants previously assumed we had a wonderful system with all the data at our fingertips when we actually had very little. When trying to bring in new solutions, my biggest bug was dealing with tech and software people who were just interested in selling into a new industry — forcing bits of their product to fit the property industry. I had some particularly painful and quite expensive experiences with [a well-known CRM platform] whose new "real estate model" didn't turn out well.
It was a breath of fresh air finding the VTS approach — people who knew a hell of a lot about how the property industry works and then plugged tech into it, coming at a property level as well as a technology level. Up to that point, I hadn't heard anyone say, "Well, there isn't anything out there that's suitable at present but I know what the real estate industry requires because of my own experiences when I was in the industry."
VTS: What would you say has been the biggest impact of commercial real estate technology on the leasing process?
Wallace: Real-time data and feedback. And because it's real-time, chances are it's much more accurate, which in turn allows you to do much more analysis. You can go to a set of data and know it wasn't done for last quarter's board meeting, and therefore, dangerously out of date. I can look at my exact vacancies on a day-by-day basis, or my lease expires and I can get accurate, real-time information I can rely on.
This is still quite a face to face industry, and people get, in my view, more honest answers and get more out of relationships face to face. Technology is a supplement and then maybe a facilitator to making sure the face to face meetings are high-quality. It isn't a replacement for it.
VTS: What advice do you have for companies who are just starting to think about technology?
Wallace: Be bold. Don't be afraid of trying something new. Yes, you can go down the tried and tested, "What does Brookfield use? What do other people use?" That's fine. But I think there's probably a lot of fear about what technology can and can't do for your business. Too often, I think, companies that have small budgets to deal with technology have small minds. A limited budget doesn't mean you have to be conservative. I haven't seen too much, certainly, in the property industry, that really screws anything up. So, why not try something new, go completely paper-free and do everything online or in the cloud, for example. Be bold.
VTS: What would you be doing if you were not in commercial real estate?
Wallace: I'd either be solving Brexit or be President of the United States. Given how well both these roles are being done at present, I could probably do both jobs at the same time!