Building the Office of the Future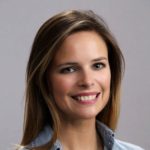 Director, Content and Communications, VTS
We've all heard rumors about Google's office – scooters, legos, copious amounts of free food. Facebook embraces its startup culture with an internal bike shop. Twitter offers free laundry services. Thrillist offers paid time off on your birthday every year. An evolving workforce has set off a wave of new office habits, needs, and wants.

By 2020, millennials will make up 40-50% of the working population. Intuit predicts that by 2020, 40% of the U.S. workforce will be freelancers. While not every millennial wants to work at a startup, and not every freelancer wants to work from home, their demands are transforming the future of the commercial real estate industry.
Thesetwo workforce shifts are changing the way we work, and in turn, changing the workplace, in a very significant way. Commercial office landlords need to be aware of these trends and proactively planning for them in order to ensure they are making the best investments to attract high-quality tenants.
Globalization and technology
There's an app for that. Millennials (and Generation Z-ers) have never known professional life without the internet. Can your building keep up with the demand of information, when peers and competitors are just a text, email, or tweet away? The concept of the workplace is fast coming to mean working from anywhere, and requires connecting with global offices, data security, and mobility within the office itself.
"Millennials want a cool, different environment-type of space and culture," said Jason Lewis, president and managing broker of Denver brokerage firm EcoSpace Inc. "They're overstimulated 24/7. The phone is on 24/7. They're so connected and over-stimulated that they expect and are used to that in the workforce. The old-school office space just doesn't work for them."
More collaborative and flexible
Internal physical flexibility and collaboration is also important. Technology brought on the sharing economy, which in turn brought a wave of access to information, not ownership of it. Employees are collaborating and sharing knowledge, from brainstorming to execution. They're working in pods, having impromptu meetings on the stairs, hanging out at team lunch, and brainstorming in huddle rooms. Cubicles have effectively disappeared from the millennial-focused workplace. All employees are able to contribute and feel essential, and the modern workplace reflects that.
Offices becoming more like home
Millennials never quit. The 9-5 became the 8-6 became the 24/7 as the work day adapted to globalization and technology. Early birds are in from 7am-6pm, night owls are in from 11am-10pm, we don't bat an eye at 3am emails. Your cell phone is an extension of your arm and now talks to your car, syncs with your computer, and facilitates your dating life. Work-life balance is no longer about keeping it even, but ensuring a seamless integration between the two. In response to this 24/7 life, workspaces are beginning to look like living environments with gyms, game rooms, cabinets full of cereal and a beer fridge. Outside the office, there's a demand for urban, mixed-use environments that offer ease of socializing, dining, living and working.
BYOD – Bring Your Own Device
Many employers are allowing workers to BYOD, or "bring your own device." This allows employees to telecommute while reducing overhead costs for the employer. Instead of buying computers and renting space for every employee, workers are given a technology stipend so they can buy their own laptops and work from anywhere — whether it's the office or home. With more and more work done online, it's hardly surprising. Who wouldn't want to skip the morning commute and work from the comfort of home? But not everybody is happy about the shift —especially office landlords, who are adapting to the trend by rethinking office layouts and searching for the best ways to stay competitive while giving modern tenants what they're looking for.
The end result of these trends? A push for better office spaces, better perks and better technology. More of the younger tech-savvy generation is joining the workforce. Your tenants are feeling the pressure to meet these demands, and you can help them do it.
So, how can modern landlords prepare for 2020 and provide the office tenants want, today? VTS has prepared an eBook to help landlords and their brokers as they strive to stay at the cutting edge of millennial and workforce trends. Read the eBook to get insight into the following topics:
1. More than just ping pong tables
Millennials are already making a big impact on office life and work style. But since many offices have come to be a reflection of the company culture, the physical office, interior design, and furniture are also changing.What are some of the most common tenant improvements (outside of pint pong tables) that landlords can invest in to increase their ability to attract top-tier tenants?
2. Coworking is here to stay
Commercial real estate's office sector is changing and cubicle workstations are becoming a thing of the past. While some landlords are maximizing TIs for tenant satisfaction, others are turning to coworking to add new offerings and flexibility to their tenant mix.
3. A healthy office equals healthy, happy employees

The WELL Building Standard is a new building certification that not only focuses on the built indoor environment, but also emphasizes the health and wellness of people in the building. If you haven't heard about WELL, you will.
To read each of these insights in full, get your free copy of the eBook now.