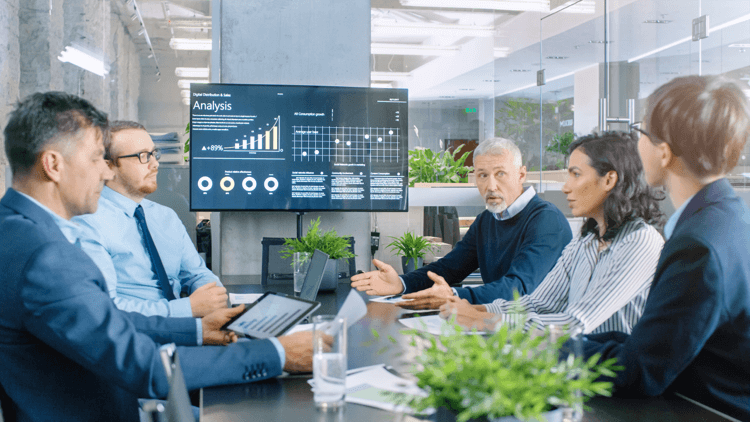 How to Buy a Leasing and Asset Management Platform in 10 Steps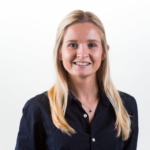 Content Marketing Manager, VTS
Modern landlords have transformed their businesses with leasing and asset management software — and they're experiencing impressive outcomes such as significantly faster deal cycles, improved deal conversion rates, and increased tenant retention. For these modern landlords, a leasing and asset management platform is their central operating system.
If you've decided it's time to implement this technology at your own organization, it's important to get it right. Here are the 10 steps you need to follow to help ensure a smooth purchase experience:
1. Set an objective for the technology
What are the critical problems you're trying to solve? One of the least productive things you can do when purchasing a new software product is to try to boil the ocean — that is, trying to solve every challenge at once. Even if a single platform could address multiple pain points, the reality is that if you tackle too many projects, your initiative is more likely to fail.
Instead, pick two to three measurable objectives to achieve in the first year. Examples of these could be reducing deal cycle times, increasing deal conversion rates, and decreasing down-time. Document these, get executive approval, and make sure everyone who is involved in the software purchase knows what success looks like.
2. Define your buying committee
These days, it's rare for a software decision to be made by one person — usually, a buying committee is involved and will include key stakeholders from both the technology and business parts of the business. In fact, a recent LinkedIn survey noted that more than 50% of tech buying committees consist of at least four people.
It's important to define this committee early on and make sure everyone is aware of the role they play and their responsibilities. As mentioned in step one, it's also important to make sure everyone in this group is aware of the objective of the technology, and what they're evaluating for. So who should be on the committee? Here's a breakdown of some of the key roles and
responsibilities:
Head of Leasing and/or Asset Management: This is likely the person who originally identified the need for the software and is leading the evaluation process. They will be heavily involved in evaluating the different options and will make a recommendation about the preferred option to the final decision-makers. They will also be a user of the selected platform.
CEO: The CEO probably won't be hugely involved in the details of buying this software (though it depends on how involved your CEO wants to be!), but at the end of the day, their opinion matters most. They need to be on board for the purchase to be made.
CTO: The CTO is responsible for making sure the organization has the technology required to achieve its business objectives. They need to confirm that the software will easily integrate with your current systems and provide the required reporting capabilities. Their approval will be required to move forward.
COO: Like the CEO, your COO may not be hugely involved in the evaluation process, but their approval is required to move forward with a purchase. The COO is focused on investments that make the organization run as efficiently as possible, so they will be looking for this when giving their final sign-off.
CFO: Your CFO is likely the person signing the check. This person will be looking to understand the business case for the purchase and confirming there is a budget set aside for it. Their approval is required to move forward.
3. Create a project plan with milestones and deadlines
Software evaluation projects can take way too long to complete if you let them drag out unnecessarily. The longer you take, the longer it is before you're in a position to transform your processes and see the value.
By establishing a tight project plan with key deliverables and deadlines from the beginning, you'll keep your team on track and ensure you've thoroughly vetted the available solutions. Try to hold yourself to a period of no more than six weeks to carry out your evaluation.
4. Ensure budget is set aside
If you charge ahead without knowing if a budget is reserved for your technology spend, you could end up investing your time and energy into a solution that was never an option for your company. Even if you don't have specific costs from vendors, talk to your technology and financial departments to understand what you're working with.
Here are 4 tips for getting your software purchase approved!
5. Set evaluation criteria
Before you start actually looking at products, develop a list of the essential evaluation criteria you're looking for in a leasing and asset management platform. Make sure these criteria align with the objective you set in step one. This will enable you and your buying committee to compare products in an objective way.
Download the Ultimate Evaluation Checklist for Leasing & Asset Management Software for help creating your list of essential criteria.
6. Make a shortlist of the available solutions
Research the available solutions and make a shortlist of the ones you want to see in action. Refer back to your objectives and evaluation criteria to help guide your research.
7. See live product demos
It's time to see the shortlist of leasing and asset management platforms in action! If you're not already speaking to vendors, it's usually pretty simple to sign up for a demo directly on their website. The important thing to keep in mind here is that you want a live demo — as in, to see a platform work in real-time. You want to see how easy it is to use and actual functionality! Ask questions during the demos and refer back to your evaluation criteria to make sure you're checking off your essential items.
Want to see VTS in action? Request your live demo today!
8. Get proposed pricing from vendors
Once you've seen the platforms in action, ask your vendor to send you proposed pricing specific to your portfolio and needs. Different vendors may have different pricing models. Confirm with your finance team that this pricing is in budget and negotiate if necessary.
9. Talk to references
Assuming pricing is within budget and the software meets all of your criteria, one of the last steps to selecting your leasing and asset management platform is to talk to references. After all, who is better placed to talk to you about how useful a software platform is other than your peers already using it?
In order to get in touch with existing users, don't be afraid to ask your potential vendor directly and have them put you in touch with clients that are of a similar size and asset type to you. You can also access online reviews on websites like Capterra or G2 Crowd. While these reviews won't be as in-depth as having a one-on-one conversation with a current user, you'll also get to see a broader range of feedback and different opinions.
10. Select your leasing and asset management platform and get started!
You've done the research, seen the demos, confirmed the price, and secured internal alignment — it's time to purchase your leasing and asset management platform! Remember, there's no reason to delay. Once you've made your selection, you'll be well on your way to closing deals faster and increasing your conversion rates.
If you're ready to get started with VTS, request your free demo today.
Already using VTS? Learn more about VTS 3 to up-level the results you're experiencing with the platform.