C-Suite of the World's Top Brokerages Talk Tech's Role in the Future of CRE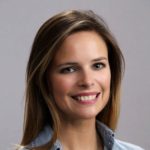 Director, Content and Communications, VTS
What role will technology play in the future of brokerage and the role of the broker? How are the world's leading commercial real estate firms thinking about technology and preparing their companies to capitalize on this rapid digital change?
These were the key themes discussed at Accelerate 2017, where, for the first time ever, the C-Suite of the world's five largest brokerage firms – Barry Gosin, CEO of Newmark Knight Frank, Joe Stettinius, Chief Executive, Americas, Brokerage & Capital Markets, Cushman & Wakefield, Dylan Taylor, President and COO of Colliers International, Mike Lafitte, Global Group President, Lines of Business & Client Care, CBRE, and Greg O'Brien, CEO, Americas, JLL – united to discuss the future of the industry, and the necessary evolution of the players within it.
Watch the panel (moderated by VTS Co-Founder and Chief Revenue Officer, Ryan Masiello) in full below, and read on for our key takeaways from each of the panelists.
Differentiation through value creation
For Newmark Knight Frank's Barry Gosin, who meets with three to four technology companies a week, technology is about creating value. "It's about giving people the tools necessary to do their business better internally, and giving the information to our clients to understand their business better," said Gosin.
And for brokers who don't create value for clients? Well, according to Gosin, "they'll be eliminated." In his opinion, the brokers who will survive this period of digital change will be smart, well-trained, understand technology and have the ability to access and interpret information.
Client interactions: the most promising tech frontier
Dylan Taylor and his team at Colliers think about technology in two ways: as a means of improving productivity (and doing so more consistently) and to enhance interactions with clients. "To me this is the best frontier I've seen in tech," says Taylor. "How can you provide better information in context, that's a real key element, in real-time to clients to provide value?"
To select new technology solutions, Taylor noted the success Colliers has had in forming a "technology council" made up of the firm's top producers and young innovative personalities. Not only does this group provide good ideas, they're also the first to adopt new technologies. Their subsequent success then encourages buy-in from others throughout the firm as well.
Transparency: the future of commercial real estate
According to Joe Stettinius, it is critical for the industry to be completely transparent about what they do, who they do it with, and how they do it. "We have to give up the idea that the data itself has value," says Stettinius. "Transparency has value." Markets where this transparency exists, he argues, have slightly lower cap rates. 
Cushman & Wakefield uses 18 to 20 core applications across its business to get a full view of activity. "As an industry, we all need to get behind an idea of an open architecture," Stettinius says. He also noted that at this point, the firm had chosen not to go down the route of owning its own software. "Urgency is so high on all the fronts, we don't think we'll get there in time if we choose to do it ourselves. We acknowledge that it's critically important that it get done."
A strategic investment in technology
CBRE's Mike Lafitte described how the firm's approach to technology changed in 2012: "We told the market we didn't think we were investing enough. If you go talk to a consultant like McKinsey, world-class companies will spend about three to five percent of gross revenue on IT. We weren't there...We've made a significant increase in terms of our opex and capex investment into technology."
Since this decision, the firm now has a four-pronged approach to its technology spend: buy, build, rent and partner. This has resulted in the acquisition of a number of companies and the building of proprietary solutions to drive operations internally. In addition, to stay at the forefront of innovation, the firm partners with technology providers that are already world-class at what they do and co-invest in the space.  
Massive shift in approach
Greg O'Brien of JLL says demand for technology from some of the larger occupiers has driven JLL to innovate faster. "The biggest global occupiers today use us and others to really visualize all of their information from the transactions they're working on, to their capital programs to facilities management," says O'Brien. Deep expertise in data, analytics and business intelligence, alongside a dashboard view, are critical for the delivery of the delivery of these insights, which are then leveraged to drive portfolio performance and ultimately deliver the right outcomes.
JLL is currently tracking over 300 property technology firms and is working on deployment of 12 to 15 solutions at any one time. O'Brien explains that JLL's job is to bring together and integrate solutions for occupiers and investors. "We've reorged our entire IT department. Each of our businesses has a dedicated CIO focused only on how we can bring customer outcomes. That's a massive shift for us over the last couple of years and the pace of that change is unbelievable."