CBRE: Retail CRE Picture far From Gloomy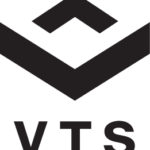 Retail hasn't been getting the best press lately. All the consumer press seems to cover is store closures, retailer bankruptcies, the death of the mall and the extinction of brick-and-mortar stores due to the dominance of Amazon.
The recently posted CBRE Retail Innovation Series illustrates the challenges that this commercial real estate sector faces, but it also provides solutions for landlords and retailers to combat and overcome a changing consumer environment.
Restaurants make a major impact
Restaurants are one of the most significant tenants expanding and bringing life into shopping centers once plagued by vacancies.
In CBRE's restaurant portion of the series, Melina Cordero, head of retail research, Americas pointed out that restaurant sales surpassed grocery store revenues for the first time ever in 2015.
"That marked a really important shift in dining habits in the U.S.," she said.
Part of this is because of the frequency with which Millennials eat out, but Cordero also said that older generations, though not hitting restaurants as often, actually spend more money.
While restaurants continue to ramp up their delivery capabilities through advances in technology, including traditional sit-down chains like Outback Steakhouse and Carrabba's Italian Grill, diners still want the physical-location experience, said David Orkin, a CBRE executive vice president and restaurant practice leader.
"People want socialization," he stressed. "They want to have an experience. They want to share the experience with other people. You can't do that sitting on the couch in front of the TV."
Orkin did caution about the proliferation of food halls in shopping centers, though. They'll work in the right urban locations with a lot of day traffic near public transportation, but landlords can't just place them in the middle of the typical traditional mall and hope for increased traffic.
Malls are morphing
The mall isn't dead, but the old mall model is," Cordero said. "The old mall model is built around a very specific merchandise mix that in many cases does not meet today's consumer demand."
Department stores, many of which are closing several locations, take 50% of the gross leasable area of the average mall. Meanwhile, apparel outlets make up for 48% of the small-store space in malls. Cordero said that those two categories, unfortunately, are the most hurt by e-commerce.
Landlords and retailers are trying to find ways around this problem, and in some cases, malls are being created with a theme in mind, and then the store selection is come up with afterward. GGP, the country's second-largest mall owner, is teaming with fitness chain Life Time, to transform four existing properties into "healthy living" destinations.
There are also strategies being considered that would have healthcare-themed assets, and even the transformation of former department stores into e-commerce pickup warehouses for consumers, to fight outright mall closures said Neill Kelly, a CBRE senior vice president.
"There's all sorts of predictions about there about how many [malls] are going to fail, but fail is a relative term," he said. "Fail does not mean that there's not a next life."
Technology and a changing consumer
Technology, especially when Amazon enters the conversation, is usually brought up as the enemy of brick-and-mortar retail. Instead, retail CRE investors need to embrace these innovations and use them to their advantage.
Technology can make consumer's experience more convenient with wayfinding innovations, digital signage and different apps. It can save labor costs and task through automation apps and other programs can get products in the hands of customers more quickly.
Landlords and store owners now have an arsenal of tech apps at their disposal to track consumer behavior and geographic shopping patterns.
"Brick and mortar needs to be so much smarter about where [it's] going," said Kenna Brannon, vice president of technical sales in its Forum Analytics department, adding, "retailers and landlords realize that collaborating and working together in a unified strategy is the most effective way to drive both traffic and sales in the store."
What consumers can expect when they opt to go into stores and malls now, in efforts to draw traffic and keep stores open is better customer service, said Brandon Famous, CBRE senior managing director and retail leader, Americas .
He stressed that a landlord should act as a "concierge," offering such services as valet parking, shopping assistants and pickups for items to be returned to stores.
"Landlords need to be thinking about how they're creating the best possible shopping experience," Famous said. "It is incumbent upon a landlord to get the consumer to the property, whether that property is mall or a high street."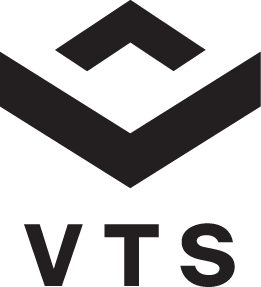 Ian Ritter is a veteran business journalist who has covered the retail and commercial real estate industries for more than a decade. He has held high-level editorial positions at GlobeSt.com and was formerly an editor at the International Council of Shopping Centers magazine SCT. He is a regular contributor to VTS' blog and is also online content manager for the engineering firm GRS Group's blog. Over his career, Ritter has written for several publications and holds a Master's degree in Journalism from Columbia University.