Cinemas Become Key Ingredient of Experiential Retail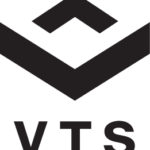 Earlier this month, a small movie theater announced it's opening in the Portland International Airport to show films made by local artists.
This isn't the first time a cinema has planted roots in an airport. The first U.S. airport cinema opened in the Minneapolis-St. Paul International Airport in 2014. Airports in Asia — including Singapore and New Delhi, where flight connections can take several hours — have some pretty serious theaters.
The inclusion of cinemas in airports is another step in the shift towards the experiential retail movement. Retail real estate landlords across the country have been incorporating experiential businesses — cinemas, restaurants, and bowling alleys — for years, in part, because they provide consumers with experiences that are reportedly immune to e-commerce transactions.
The changing theater
It wasn't that long ago when movie theaters were in trouble due to the transition from film to digital projection. And while older theaters are still closing in smaller towns, many cinemas are learning to adapt and step up their game to get people into seats. For example, some theaters offer a "brew and view" experience, where you can drink a cold beer during the newest blockbusters. Other interactive theaters encourage audience participation before the movie.
Several chains — even the mega chains — are adapting to the theater-plus model, too. One of them is the Texas-based Movie Studio Grill, which has a full-service restaurant and bar and is expanding right now in Southern California. It has about 25 locations across the country. AMC Theatres even now offers bars at several of its locations under the Macguffins Bar & Lounge nameplate. Many of its locations also offer in-cinema dining.
For movie theaters, the trend is paying off. During its latest quarter AMC's food and beverage sales hit a record $216.8 million, increasing 6.8 percent from the same year-ago period. Revenues and earnings across the board were also up.
Better for landlords
The new types of movie theaters are a boon to retail landlords, too. Like their attraction to restaurants in shopping centers, many owners are big on these concepts because they draw a coveted night crowd when apparel chains have closed for the evening.
Cinemas are also helping fill some of the larger vacancies as some of the big box stores close many of their stores. For example, a luxury theater is replacing a JC Penney in a California mall. And some discount cinemas are also expanding around the country.
Experiential retail isn't just about Apple Stores and other tech-oriented concepts. One of the oldest shopping center anchors, cinemas, have entered a new era and are making a major comeback in retail developments, as consumers look for entertainment options that get them out from behind their computers.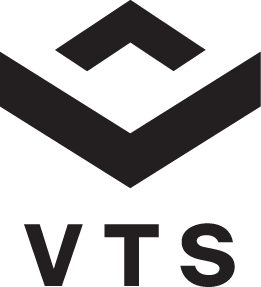 Ian Ritter is a veteran business journalist who has covered the retail and commercial real estate industries for more than a decade. He has held high-level editorial positions at GlobeSt.com and was formerly an editor at the International Council of Shopping Centers magazine SCT. He is a regular contributor to VTS' blog and is also online content manager for the engineering firm GRS Group's blog. Over his career, Ritter has written for several publications and holds a Master's degree in Journalism from Columbia University.