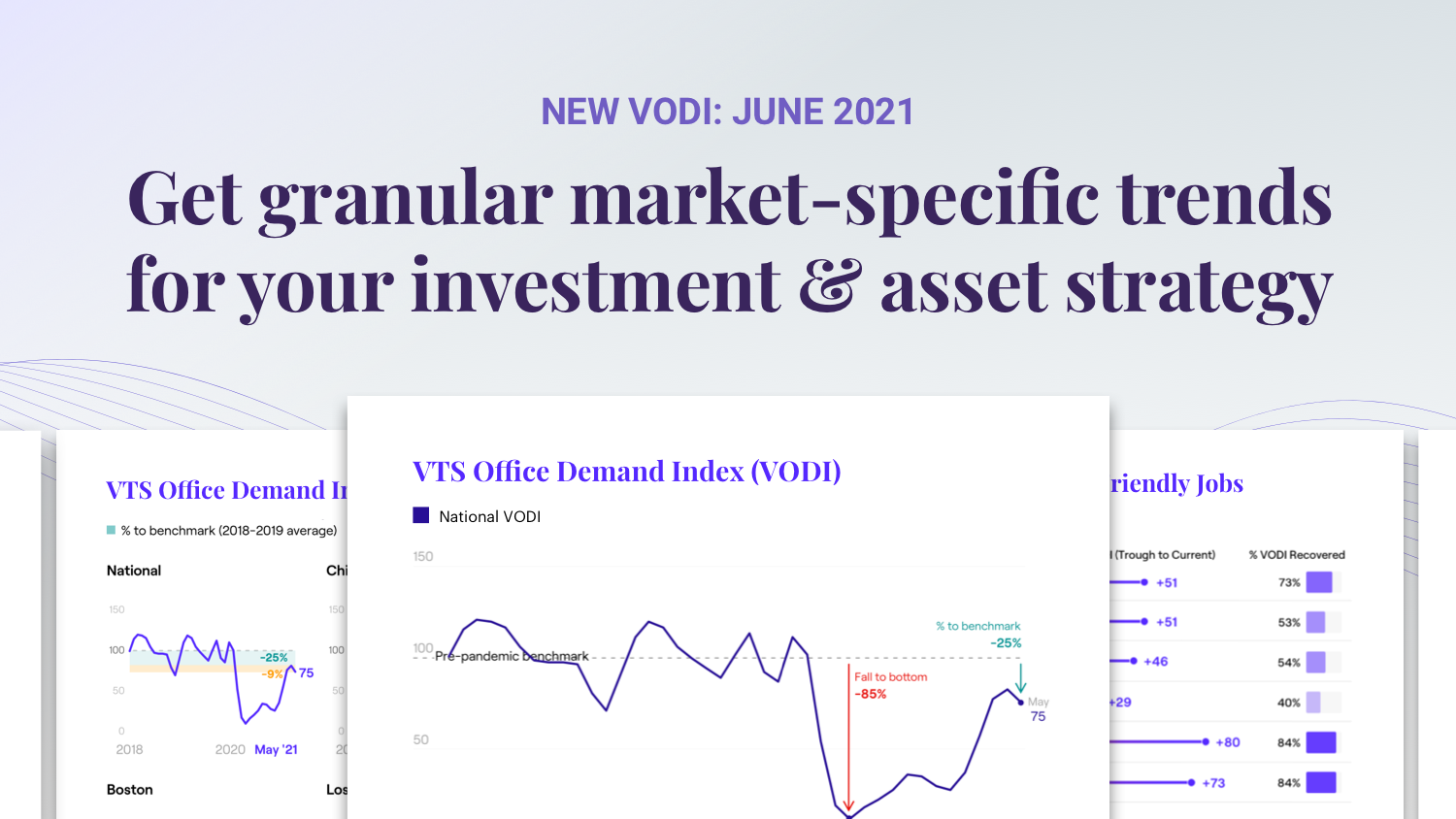 Cities with More Remote-Friendly Jobs see Slower Office Market Recovery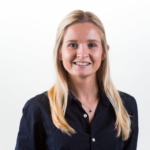 Sr. Manager, Content Marketing, VTS
While COVID-19 cases are no longer an inhibitor of demand for office space, the pandemic has fundamentally changed the way we work, and the effects are being felt in the office leasing market. Markets with a greater percentage of remote-friendly jobs* are recovering more slowly while the opposite is true for markets with fewer remote-friendly jobs.
Seattle, Boston, and San Francisco have higher rates of remote-friendly jobs and office demand in those markets has recovered the least. In contrast, markets with a substantially lower share of remote-friendly jobs — Chicago, New York City, and Los Angeles — have had a more pronounced recovery, according to the VTS Office Demand Index (VODI) monthly report.
Nationally, following a particularly sharp burst of recovery in early 2021, demand for office space took a breather in May. After rising 173% in the first four months of the year, demand for office space receded modestly last month, but its level remains 5 times higher than the May 2020 pandemic low.
What is the VTS Office Demand Index (VODI)?
The VODI is the earliest available indicator of forthcoming office leases and tenant sentiment, locally and nationally, and represents up to 99% of new demand for office space in seven major markets, including New York, Washington, DC, Los Angeles, Chicago, Boston, Seattle, and San Francisco. The VODI tracks tenant tours, both in-person and virtually, of office properties across the nation, and is the only commercial real estate index to track tenant demand.
Get today's office demand trends for your investment & asset strategy in the June 2021 VODI report
Which market lost the most ground in May?
Which market is now closest to its pre-pandemic demand levels?
What fueled last month's decline in demand?
Where are remote-friendly jobs most impacting demand trends?
Which industries are primarily driving demand, and in which markets?
Download the full VTS Office Demand Index June 2021 report now for in-depth insights into demand recovery and detailed methodology.
Want more? Tenants are returning to the office — and the top commercial landlords are now investing in tenant experience solutions to attract and retain those high-quality occupants. Stream this conversation with VTS and Hines execs as they unpack why providing your tenants with function over fluff is the key to succeeding in today's renewal economy.
Read our official announcement here.
*The figures for remote-friendly job shares are drawn from a study by Apartment List which builds on prior academic work (Dingel & Neiman (2020).