Co-Investments: So Hot Right Now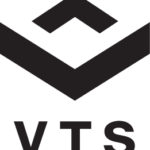 Private equity real estate fund managers are all about offering co-investment opportunities these days, responding to investors' demand for alternative structures to pooled funds.
Preqin, a go-to source of data and intelligence for the alternative assets industry, asked 180 fund managers and 66 investors late last year to provide a snapshot of where the co-investment market is at. Turns out, over three-quarters (76%) of private real estate funds currently in the market are also offering co-investment opportunities.
During times of intense fundraising competition, investors are increasingly opting to allocate large sums of capital to fewer fund managers.
"Co-investment opportunities provide a perfect tool to attract investors and foster strong, sustainable and mutually beneficial relationships," said Andy Moylan, Preqin's head of real estate products.
This trend has only become "more widespread" in recent years, he says: The proportion of fund managers that offered co-investment opportunities to their investors rose from 56% in 2014 to 67% in 2016.
"Institutional investors are looking at different ways to put capital to work and looking at ways to have more control where their capital is going," said Moylan.
For managers, their biggest benefits have been accessing additional capital for deals and building stronger relationships with investors.
"I've seen some co-investment going on around our marketplace here," said Jud Ryan, executive managing director at Newmark Grubb Knight Frank in D.C.
Ryan, head of his investment sales group, offers a scenario of a co-investment strategy working out nicely: Funds sized $200 million to $400 million pursuing larger assets that would be too large of an allocation for the fund itself to tackle.
"So they've brought in some co-investment vehicles to acquire larger assets," said Ryan.
Investors end up getting a little bit of both worlds.
Investing in funds mean they can diversify their risk. And they can also take a slightly larger bet on a particular asset, if the opportunity presents itself.
The fundraising market changes all the time, says Ryan, but it seems like the trend as of late has been to "do less direct investing."
Other upsides
Recent years have seen institutional investors increasingly looking for alternatives to the blind pool fund model. For some, that has been through increased use of direct investments--but that's impractical for all but the largest investors.
Direct investments--like buying a whole building--exposes investors to more risk, explains Ryan. But investing in funds diversifies one's exposure.
Co-investments can offer institutions the opportunity to gain more exposure to attractive assets, with more control and potentially lower fees while still accessing a third-party manager's skill and pipeline of potential deals.
Survey respondents rank the benefits of co-investment: Half of investors think greater control over the direction of their capital is the biggest perk, while better returns (45%) and reduced fees (41%) are also ranked highly.
Private equity real estate fund managers are clearly seeing the benefits of offering co-investments, such as improved investor relationships and increased chances of a successful fundraise.
"I have seen institutional investors asking for investment rights, and increasingly seeing managers looking to raise capital by offering co-investment opportunities," said Moylan.
Most fund managers still only offer co-investment rights to a relatively small proportion of their investors, but a third offer them to more than one-fifth of investors, and more than one in ten fund managers offer them to all their investors.
Consequently, the proportion of funds that give investors these opportunities continues to rise.
The frequency with which an institution co-invests is tied to its size; 57% of investors larger than $10 billion make or consider co-investments, compared to less than a quarter (24%) of those smaller than $1 billion.
Separate accounts
Funds that have huge amounts of capital to put to work and sizeable internal teams (often in multiple locations) are very likely to be active through these routes.
Sovereign wealth funds, for instance, are hot on separate accounts--with 81 percent investing in them.
Capital raised for separate accounts remains well above that secured prior to 2013. A total of $67 billion was raised through separate account structures between 2013 and 2016, compared with $25 billion from 2009 to 2012.
One notable separate account formed in 2016 the $900 million partnership between Global Logistics Properties and CPP Investment Board, which targets opportunistic investments in Japanese logistics assets.