Commercial Real Estate Drones Soar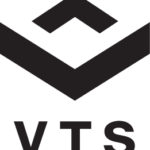 Drones are all the rage.
Although the technology is still fairly new, commercial real estate professionals are embracing it with open arms. As it turns out, of the 500 commercial drone permits issued last summer, one third were issued to real estate firms. California, Texas and Florida were the leaders in the drone-allowing states. 
Drones — or unmanned aerial vehicles (UAVs), which is the proper name for the product — are most often used in highly touted real estate projects. CRE firms are able to show off the different types of commercial real estate products available to lease and possibly sell.  
This presents a huge benefit to the real estate industry. Despite all of the great photographers out there, drones unlock views that used to be prohibitively difficult to capture. Views of (or from) a building can be easily captured from different angles, and show real estate products in entirely new perspectives.
Expect some heavy regulation
The problem is that there are regulations that real estate companies must abide by that they might consider before incorporating drones into their marketing plans. A firm might need to get a certificate from the FAA, for example, according to the National Association of Realtors, or at least hire an operator who has one.
After registering the device with the agency, owners must follow an extensive set of rules. For example, a drone cannot fly in excess of 400 feet, needs to be in the operator's sight line, and cannot fly within five miles of airports, among other requirements. Also, drones that weigh more than 55 pounds must have their own separate approval. The Unmanned Vehicle Association also gives some pretty solid information on how owners of commercial real estate assets can follow the laws and regulations enacted by the FAA.
Do the benefits outweigh the regulation?
Despite the extensive regulations that a firm has to go through, having a drone camera display a property is much less expensive than hiring someone to take photography and video from an airplane or helicopter. This allows potential buyers or tenants to see if possible flaws exist in the asset. Scott Randolph of Transwestern recently gave a case example of a property that was filmed by a drone through a Transwestern broker in Baltimore. The property had a tree fall on it that was only discernible through an overhead camera. 
Cushman & Wakefield also touts drones, and they are not just used for exterior spaces by their brokers. Commercial real estate professionals reportedly use drones for interior views as well, such as tours with prospective buyers and lessors — especially in industrial and office properties. Drones make it easier for transaction clients to see a building without having to physically make a potential cross-country visit. 
As long as there are no frightening accidents that the FAA has to deal with, drones in commercial real estate could be a valuable asset for brokers, owners, and asset managers. If licensing and other restrictions are followed, there is no reason to think that they won't be a big part of commercial real estate marketing in the near future.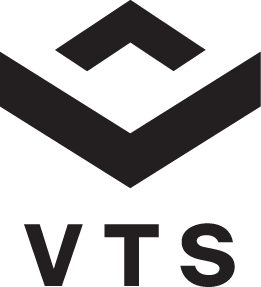 Ian Ritter is a veteran business journalist who has covered the retail and commercial real estate industries for more than a decade. He has held high-level editorial positions at GlobeSt.com and was formerly an editor at the International Council of Shopping Centers magazine SCT. He is a regular contributor to VTS' blog and is also online content manager for the engineering firm GRS Group's blog. Over his career, Ritter has written for several publications and holds a Master's degree in Journalism from Columbia University.