Thank you for joining us at Accelerate 2016!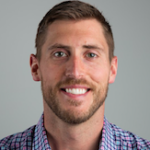 Wow. 150 CRE leaders, 76 companies, 3 countries, representing over 1B sf: Accelerate 2016, our inaugural Customer Summit, was one to remember. It was truly remarkable to have so many of our customers and partners in one place, sharing best practices and insights into how technology is reshaping the commercial real estate industry. We experienced true thought leadership this week. Thank you.
As I write this, I am incredibly energized about how much we will accomplish together in the months ahead. We are incorporating all your energy, ideas, and enthusiasm into our product efforts to solidify our leadership as the most complete leasing management platform in the industry.
Be on the lookout for more videos and take-aways from the event. But, for now, I'll leave you with Donald's epic selfie from the morning's keynote. Onward and upward.