Construction is Booming in the U.S. Office Sector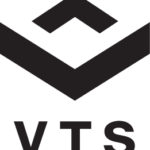 There may be fears of a lack of labor in the construction industry, but that has apparently not impacted a boom in the pipeline being experienced in commercial real estate's office sector.
There's a vast amount of office development taking place across the country, depending on the locale, according to first-quarter research reports. This is definitely a sign that the U.S. economy is riding a good wave, due to low unemployment rates.
However, it remains to be seen if overall fundamentals can keep up with the new development pipelines. Reports by Knight Frank and JLL look at how the office industry performed in the first quarter and where it is headed.
The office development pipeline
11.1 million square feet of new office product came on the market in the first quarter, according to Newmark Knight Frank, and the firm says there is now 84.2 million square feet in progress across the country.
By far, the market with the largest amount of square footage under development is Manhattan, with 14.1 million square feet going up. Meanwhile, four markets have five million square feet or more on tap – Chicago, Seattle, Silicon Valley, and Washington, D.C.
Newmark reports that nationwide, office under construction is at 1.7% of overall existing inventory, which it considers "under control." However, there are certain areas the firm warns about, with construction in the pipeline hitting 5% of what now exists – Raleigh/Durham, San Francisco, Seattle, and the Silicon Valley.
Among notable projects are the 1.3-million-square-foot First Street Tower, also referred to as Oceanwide Center, in San Francisco, and JPMorgan's new Manhattan headquarters, which will rise to 70 stories when the old building is rebuilt, with work expected sometime next year.
What does it mean for vacancy rates?
At least in the short term, a JLL report says that the new developments coming online will increase vacancy rates in some markets through the first half of next year, though the firm points out that at 14.8% in the first quarter, the rate remained unchanged from the prior period.
There was also a difference in the demand for particular types of offices. First-quarter vacancy for class A product in the CBDs fell 20 basis points, to 11.9%, while suburban offices, though showing a marked improvement since the Great Recession, saw vacancies rise 20 basis points, hitting 16.6%.
Of the major metros surveyed by JLL, Oakland, California's, downtown had the lowest vacancy rate, at 7.6%, followed by New York City, at 8.5%. Among the highest were Houston, at 23.8%, and Fairfield, Connecticut at 23.9%. And the markets to watch? The report noted Oakland and the nearby East Bay and Sacramento, Detroit, Fort Worth, and Long Island.
The outlook for office fundamentals
Newmark suggests that growth in the professional and business-services sectors could play a role in future office success, despite uncertainty about where the economy will head due to increasing interest rates and uncertainty about how tax reform could shake out.
There is also the WeWork factor. JLL said that it and other co-working spaces have led the U.S. office sector in leasing activity, and that does not seem to be slowing down. For its part, WeWork continues to grow rapidly, making a continued serious push to lease to Fortune 500 companies, such as General Motors, HSBC and Microsoft. It is now paying $18 billion in rent for 14 million square feet of space.
The good thing about WeWork being a leasing leader now is that its tenant base is so diverse, and if one aspect of the economy falters, others can pick up the slack. However, if the economy continues its strong run, the overall office sector should remain in a good spot regardless.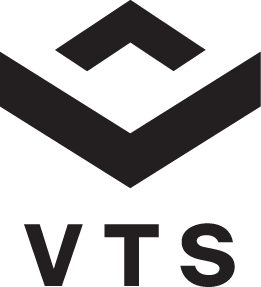 Ian Ritter is a veteran business journalist who has covered the retail and commercial real estate industries for more than a decade. He has held high-level editorial positions at GlobeSt.com and was formerly an editor at the International Council of Shopping Centers magazine SCT. He is a regular contributor to VTS' blog and is also online content manager for the engineering firm GRS Group's blog. Over his career, Ritter has written for several publications and holds a Master's degree in Journalism from Columbia University.