Coworking Will Continue to Transform the Office Sector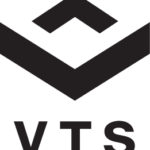 With its exponential international growth and several new concepts, WeWork seems to grab all of the headlines in the coworking space of the commercial real estate's office sector. It also doesn't hurt that it reportedly could soon be Manhattan's largest office tenant and already holds that title in London. But, the company is just a very big player in an overall larger movement.
In a recent coworking report, Cushman & Wakefield says though coworking is picking up steam, it's still a small part of the overall office-leasing. It reportedly only takes up about one percent of the five billion square feet of offices in the top 87 U.S. markets. Even in Manhattan, where WeWork is primed to be the largest single tenant, total coworking space only accounts for less than three percent overall. Estimates cited by workspace-solutions firm, The Instant Group, say coworking firms take up 47.7 million square feet across the country, half of which are in the six gateway markets: Boston, Chicago, Los Angeles, Manhattan, San Francisco, and Washington, D.C.
But that could change over the next few years due to exponential coworking growth
Cushman's report says 50% of coworking leasing growth has taken place since mid-2015. In three of the previously mentioned gateway markets (Manhattan, San Francisco and Washington, D.C.), these firms took up 10% of all new office leases in the first half of 2018.
WeWork alone, which accounts for just 28% of all coworking-tenant space, plans to add 500,000 to one million square feet per month globally. Cushman predicts that over the next five years, flexible space could triple and climb to five percent of all office leases and as much as 10% in some urban markets.
Small business growth pushes coworking
One of the factors leading this increase in flexible space is the growth of companies with 50 workers or less. Last year, those companies accounted for 91% of all new job growth, up from 75% in 2000, reported Cushman (citing Bureau of Labor Statistics). The bulk of these companies are in the information, financial activities, and professional and business services industries. These companies, with less than 50 employees, created 640,000 new jobs in 2017.
Independent contract workers have also risen in numbers. In 2015, they reportedly made up 17.2% of the total workforce, from 10.1% in 2010. In both scenarios, flexible office space makes more sense for these endeavors because they often wouldn't be able to afford traditional office leases and don't need large blocks of space anyway.
Flexible office space could survive economic downturns
There aren't many predictions right now that the economy will tank, but some kind of downturn certainly seems plausible in years to come. The short history of coworking space shows that it could potentially weather the storm of future economic strife.
IWG (International Workplace Group), formerly known as Regus, is the first flexible office company, founded in 1989, and is still the largest, with 32% of the total market share in the United States. During the Great Recession from 2008-2010, Regus' occupancy rates only declined by 5.5%. By 2011, its occupancy had increased 2.6 percent from 2008. Meanwhile, it took the overall office market seven years to recover to its 2008 level.
Cushman says coworking firms would weather a storm well because of their diversification of tenants and services, and layoffs would likely lead to more growth in the independent workforce looking for small office spaces. And since the there are hundreds of firms in the coworking space despite the big names, of WeWork and IWG, there's bound to be consolidation, leaving it with less players and stronger operators in this segment of commercial real estate's office sector.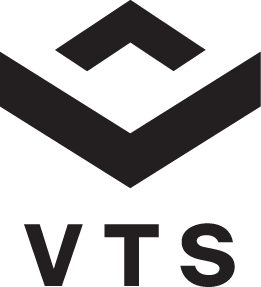 Ian Ritter is a veteran business journalist who has covered the retail and commercial real estate industries for more than a decade. He has held high-level editorial positions at GlobeSt.com and was formerly an editor at the International Council of Shopping Centers magazine SCT. He is a regular contributor to VTS' blog and is also online content manager for the engineering firm GRS Group's blog. Over his career, Ritter has written for several publications and holds a Master's degree in Journalism from Columbia University.