Craft Breweries: A Unique Opportunity for CRE Owners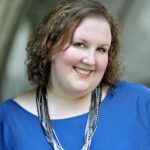 Last week, the Brewers Association, which represents small and independent brewers, released its 2015 growth data. The numbers are staggering: Crafts brewers' volume share rose 12.2%, up 5.7% five years ago. Retail growth was $22.3 billion, a 16% jump from 2014.
There are now 4,269 operating breweries across the U.S.—a 15% increase over the previous year and over double the number operating in 2011, the association reports. This is the highest number ever in U.S. history. This growth is likely due to changing taste preferences among consumers, leading to a shift toward higher-quality beer brands and new styles versus the industry's standard premium brands.
Brewing up real estate opportunity 
In October, Colliers released a report highlighting this trend, noting that the growing popularity of craft beer presents an opportunity for owners of both warehouses and retail spaces to purpose their buildings for brewers producing and/or selling their output. In the markets it surveyed, the real estate firm identified more than 400 breweries being planned, potentially representing 3 million square feet of new craft beer inventory.
Colliers noted that craft breweries typically operate in industrial space with adequate water, sewer, and power capacity. These brewers are particularly attracted to repurposing antiquated industrial space, as it's usually cheap to acquire or lease, has tax incentive potential, and provides character. Breweries also benefit shopping centers and can help boost leasing demand, while also bringing back life to other overlooked real estate. Colliers pointed out these unique examples:
Chicago's Argus Brewery, which occupies a former stable for the Schlitz Brewing horse teams and carriages

Denver's Station 26, which is located in an abandoned firehouse

Hampton, GA's Jailhouse Brewing Company, which is reusing a former 1920s-era jail
Craft breweries: A primer
There are four types of breweries the real estate industry might encounter:
Microbrewery
It produces fewer than 15,000 barrels of beer per year, with 75% or more of its beer sold off-site. When the beer is sold directly to the consumer, it's through carry-outs or an on-site taproom/restaurant.

Brewpub
A restaurant-brewery that sells 25% or more of its beer on-site, and the beer is brewed primarily for sale in that location. Sometimes it sells beer to-go or distribute off-site, where allowed by law.

Contract Brewing Company
A business that hires another brewery to produce its beer or a brewery that hires another brewery to produce additional beer.

Regional Craft Brewery
An independent regional brewery with a majority of volume in traditional or innovative beers.
These four types of breweries are growing throughout the United States, with brewpubs, microbreweries, and regional craft breweries seeing double-digit growth in 2015 over the previous year (respective 10%, 20%, and 26% jumps, according to the Brewers Association).
Leading the charge for breweries
Colliers' 29-market survey discovered that Chicago is the country's craft beer capital, with over 1.6 million square feet of space, followed by Philadelphia; Portland, Ore.; San Diego, and Denver. Charlotte had the largest year-over-year growth from 2013 to 2014 at 77%, followed by Chicago; Columbia, SC; San Diego; and the entire state of Vermont.
Leading the charge for breweries in planning are Denver, Portland, San Diego, Seattle, and Chicago, according to Colliers. Less-saturated craft beer markets like Milwaukee, New York City/Long Island, and Nashville—which only represent 9% of the total craft beer inventory—account for 19% of the total number of breweries planned. IBIS research notesthat regional craft beer production tends to parallel the nearby population and that these operations tend to prefer to be near major metros.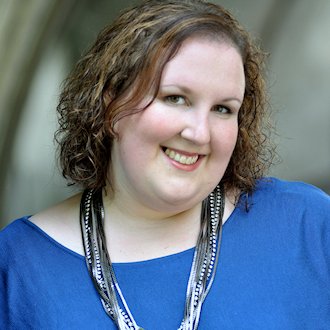 Amanda Marsh is the founder of Buzzmaestro, a business writing and editing firm. She has been a commercial real estate journalist for over a decade, with stories published in Bisnow, Commercial Property Executive, Multi-Housing News, Real Estate Weekly, BOMA Magazine, and other industry publications.