Data-Driven Leasing: Increase Revenue by Optimizing Your "Revenue Funnel"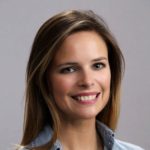 Director, Content and Communications, VTS
Commercial real estate is going through a period of rapid transformation, unlike anything ever experienced before in the industry.
There are two drivers of this change
Firstly, we're moving from an industry driven by spreadsheets and intuition, to one that is digital-first and powered by technology, data and analytics. The landlords and brokers that make the shift to digital will arm themselves with the insights to make smarter, faster portfolio decisions, resulting in the capture of better opportunities and higher returns.
Commercial real estate is also pivoting from a property-focused industry to a tenant-centric one. Tenants' needs are changing rapidly and they require more flexibility than ever. What's more, tenants' space is becoming more about the human experience and is an extension of their brand. Building long-lasting tenant relationships is critical to asset performance. The result? Improved tenant retention, long term relationships and more valuable properties.
Together, these two dynamics are fundamentally transforming the way landlords and brokers are managing their portfolios.
Given this shift, what is the way forward?
Consider this classic insight from management legendPeter Drucker:"If you can't measure it, you can't improve it."
Despite being forty years old, this quote is particularly important in this new era of commercial real estate. What Drucker meant is that accountability and insights create results. Looking ahead, this is how the emerging winners in our industry will get their edge.
Measuring performance is critical
In many instances, landlords and brokers are focused on tracking late-stage or signed deals only. What they're forgetting is that there are hundreds of activities and decisions made prior to those leases coming to fruition that, if done more efficiently, can significantly impact their effectiveness. Essentially, an optimized leasing process yields greater revenue.
In order to achieve a level of accountability and insight that drives revenue, landlords and brokers need to be able to measure and optimize activity at every stage of their leasing and asset management business.
These stages can be broken down into three critical categories, each focused on the most valuable asset – the tenant:
Attracting prospects
Converting deals
Retaining and expanding tenants
We don't think of these stages as simply leasing or asset management, but as something far more valuable – your revenue. Together, these stages form a framework we call the Revenue Funnel.
A new way to optimize your revenue
VTS has created thiseBookto introduce you to the concept of a Revenue Funnel as a new way of managing your commercial real estate portfolio, with the ultimate aim of increasing your revenue.
The eBook will walk you through each stage of your revenue funnel and explain how insights learned from key metrics can help you improve performance. This approach will enable you to act on opportunities faster, proactively surface risk and reduce downtime.
The end result? A better leasing and asset management process which leads to increased revenue.