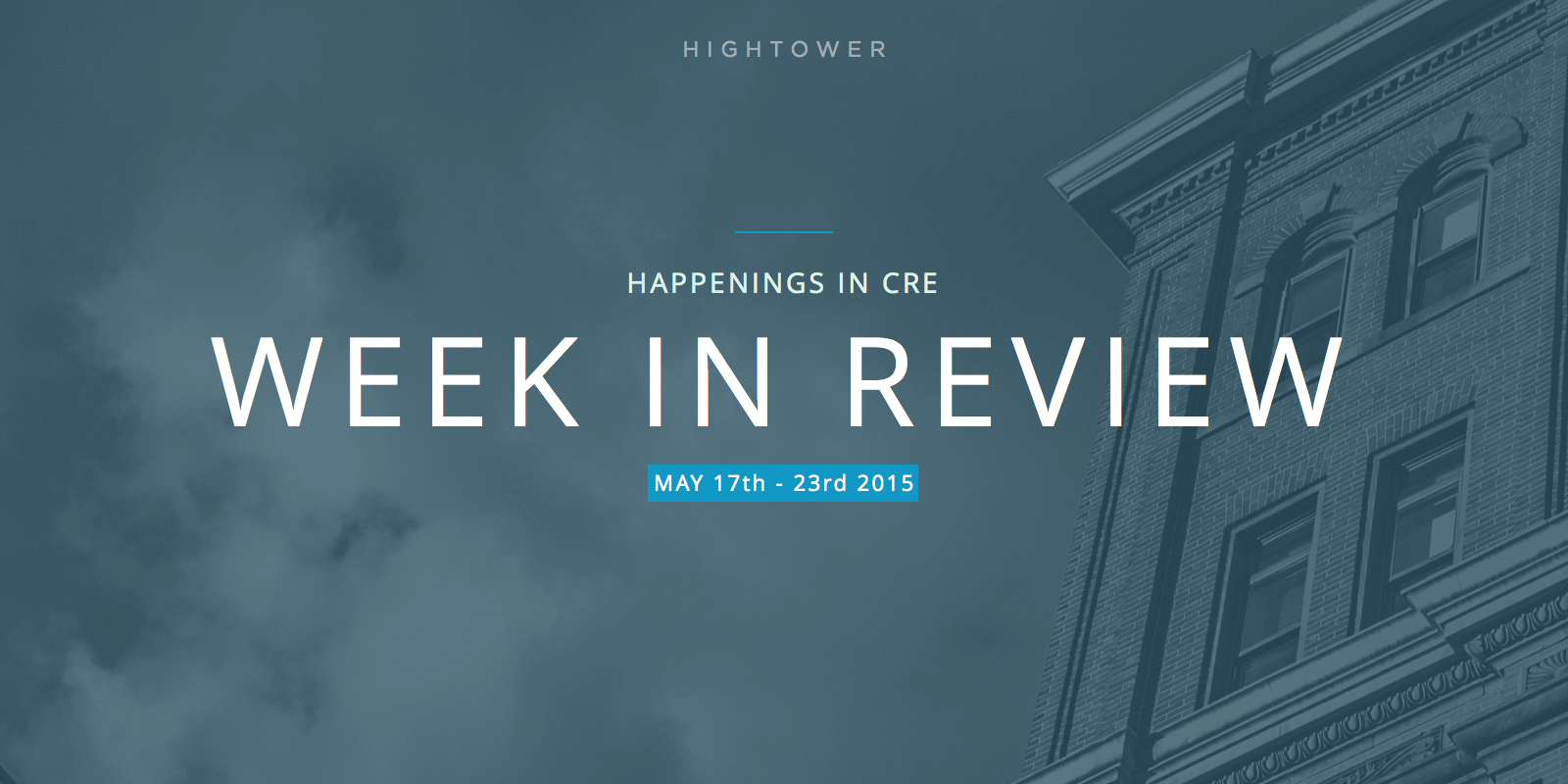 CRE News & Reading: Week of 05/17 – 05/23
This was an exciting week for Hightower, as we announced our $13 million in Series B funding. This brings our total funding to $22 million, making us the best capitalized technology platform for commercial real estate leasing and asset management.
The new investment, while a major milestone for Hightower, more importantly means that our customers can expect even faster product innovation and even stronger customer success as we continue to add world class talent to our team.
In other CRE news:
RECon attendees describe a stalled acquisition environment: Demand is outweighing supply in CRE. According to several reports from REcon, many investors are looking to make acquisitions while interest rates remain low and the economy is stable. The challenge is that many owners are hesitant to sell prematurely.

11 Madison Avenue gets sold: SL Green Realty is buying 11 Madison Avenue for a whopping $2.6 billion. Sound like a lot? Yeah, it is -- it's the second biggest office tower deal ever. The size of the transaction was significantly impacted by the rising rent rates in Manhattan over the past few years.

Property valuations predicted to grow 15%: The Q1'15 RICS US Commercial Property Monitor reported that property valuations are expected to increase 15% over the next three years. Prime retail valuations are expected to grow the most, followed by prime office valuations.

Here's how Boston Properties aims to position D.C., Reston as major tech hubs: Law firms and federal agencies have reduced their real estate footprints in the past few years, leaving notable vacancies in the nation's capital. Boston Properties believes they can fill those spaces with technology companies. Funny to imagine Google's nap pods in a formerly federal building.

Rejecting the cubicle for an expanse of space: The demand for "superwides" -- expansive, sparsely-walled offices -- has skyrocketed. Many companies are buying into the open-space offices, which they believe encourage productivity and collaboration among co-workers.

What are REITs most afraid of? REITs appear to afraid of three things: general economic disruption, not being qualified as a REIT, and rising interest rates. The exceptionally low rates in recent years have contributed to the growth of many of the trusts, and a significant hike could reshape the environment.