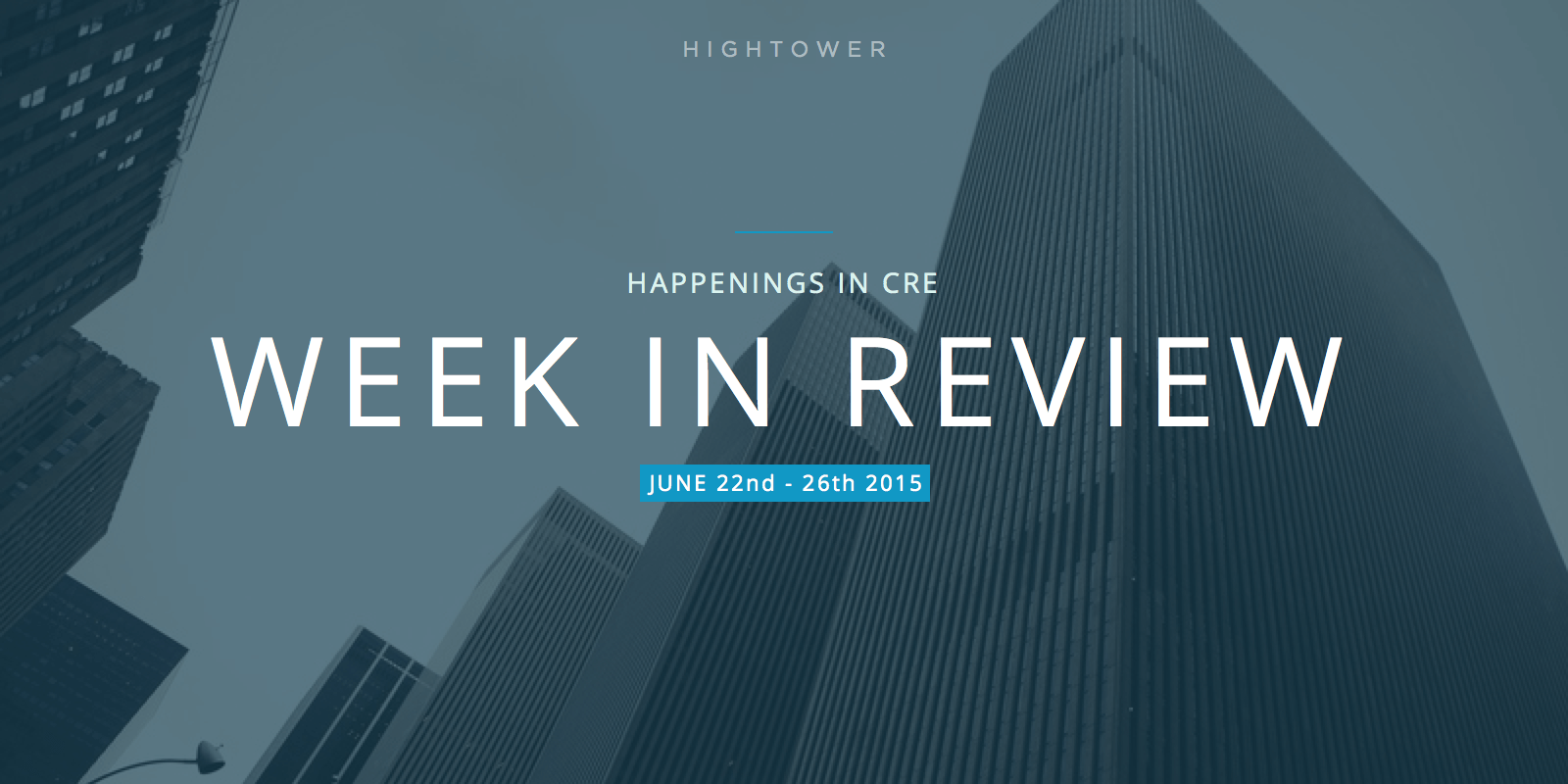 CRE News & Reading: Week of 06/22 – 06/26
Yesterday, GlobeSt. interviewed Hightower CEO Brandon Weber about the accelerating trend of major corporations outsourcing their real estate requirements. This trend has been one of the most significant drivers of the consolidations in recent months.
In other CRE news...
Class A rent growth goes nationwide: 2014 was a good year for owners, as Class A rent grew across the nation. According to a report from Savills Studley, "base rents were up 11.4% nationwide from 2013." In some markets — Philadelphia, Denver, and Houston — the landlord effective rent pushed above pre-recession peaks.
Phase two of the DTZ acquisition of C&W: Although the DTZ-CushWake merger is not even finalized, industry pundits are expecting the combined entity to go public within 20-24 months. Given the ongoing bull market and high valuations for real estate services businesses, it could mean a strong ROI for DTZ owner TPG.


10 of the biggest brokers to switch firms: As brokerages consolidate and merge, it's only natural that brokers will move shops and change hats. Bisnow compiled a list of the 10 most prominent brokers to switch this year.
Lone Star Funds to buy Home Properties for $7.6 billion: DTZ isn't the only PE firm making big acquisitions. Earlier this week, Lone Star Funds announced it would be buying Home Properties, a REIT, for $7.6 billion. The acquisition would add nearly 42,000 apartment units to Lone Star's portfolio.
Will CRE lenders push allocations higher? Lenders have been investing capital at a healthy rate this year-to-date. It might even be a little too healthy. There are concerns that some lenders will hit their target capital allocations before the end of the year. Will they surpass their allocations? Or will lending start to wane?

How private investment is changing world real estate: If lending wanes, some additional capital may come from HNWIs. According to the survey by Savills and WealthBriefing, "Over 90 per cent [of wealth managers] said that their clients were looking to either increase or maintain their real estate allocations."