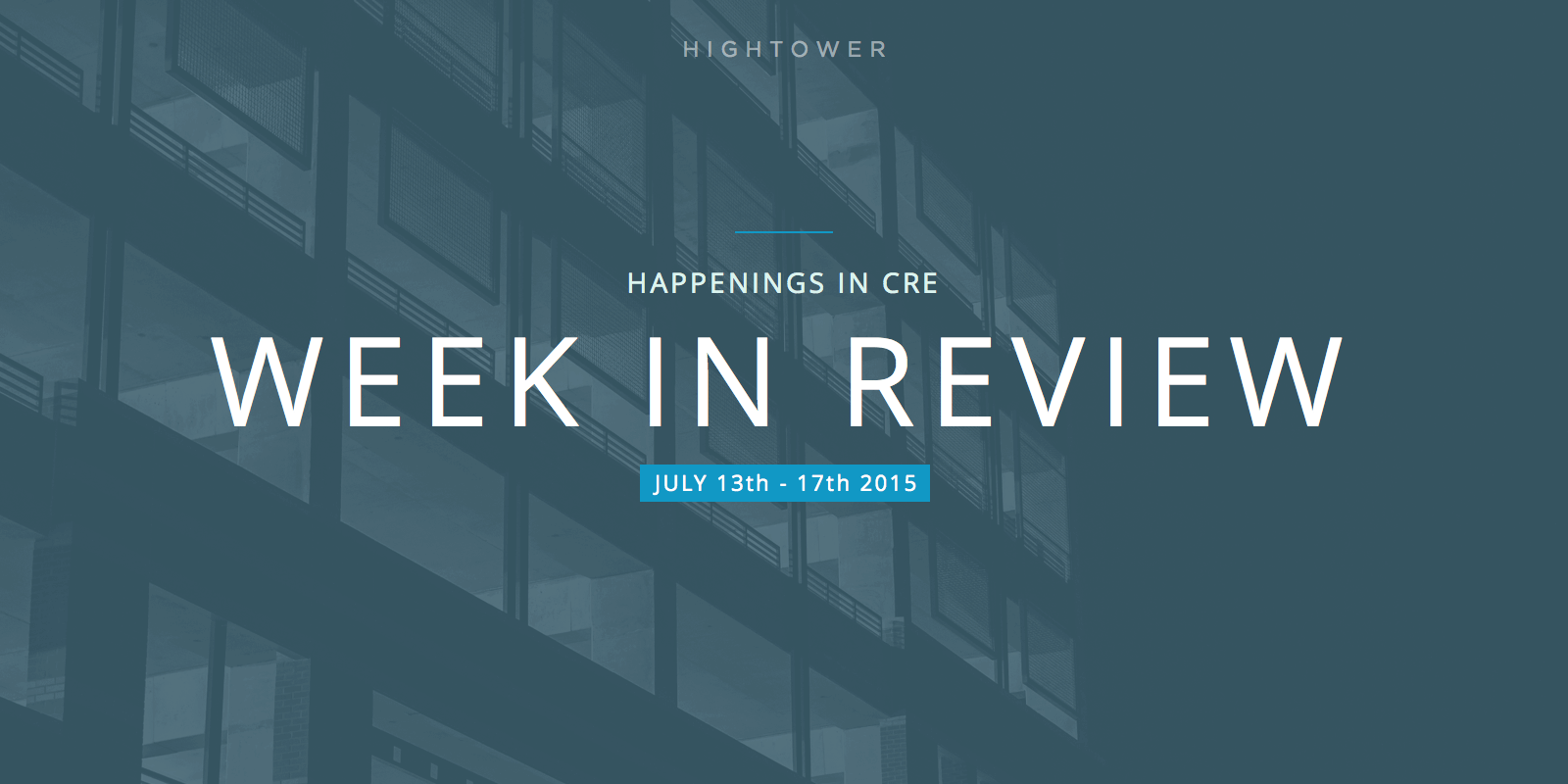 CRE News & Reading: Week of 7/13 – 7/17
Good afternoon, all. Here's a review of some key CRE stories from this week:

Real estate developers flock to gadgets that make building better
One burgeoning area of CRETech has been the Internet of Things ("IoT"). Developers have been using — and developing — technology that helps monitor energy consumption or indoor air quality in new projects or construction sites. These tools help improve efficiency and foster safer work environments.
Google slows its real estate roll in 1H'15
For the past two years, Google has been the most active acquirer, picking up millions of square feet of new real estate around the country. However, the pace of acquisition slowed dramatically in the first half of this year, allowing Apple to take the trophy position. Has Google finally realized its space capacity? Or is this just a blip?
Oil's impact on commercial real estate
Although low gas prices have been a welcomed change for retailers, shopping centers, and industrial building owners, not all CRE professionals are rejoicing. Those that represent spaces in energy-dependent states (like Texas) are feeling a hit.
Now worth $10 billion, is WeWork a 2000 redux?
WeWork has become one of the most formidable start-ups in the country, and particularly in CRE. Its ability to leverage the tech craze has allowed the company to reach a $10 billion valuation just two years after its founding. However, many analysts are worried about the rumblings of another dot-com bubble that could decay WeWork's primary revenue stream.
Is commercial real estate in a bubble?
Speaking of bubbles, there is question of whether commercial real estate is in a bubble. The consensus from 13 top economists is: "not quite." Although most agree that valuations are extremely high, the situation does not meet bubble-like criteria.
How tall can NYC's skyscrapers go?
The biggest challenge to building NYC's skyscrapers taller and taller is not the structural support (some developers believe structures could surpass 2,000 feet today), but rather the need for more advanced dampening mechanisms. New buildings — like 432 Park Avenue — are experimenting with internal pendulums to help mitigate the on-a-boat feeling for the highest floors. Maybe it's because developers are worried that a lot of NYC will be under water in 200 years.
What competing in an Ironman taught me about entrepreneurship:
For some non-CRE reading, check out this recent article by CEO Brandon Weber about how competing in an Ironman helped him prepare for founding Hightower and managing the obstacles of start-up life.