CREW Network Takes a Hard Look at Gender Inequality in CRE Industry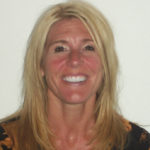 Reports about markets, vacancy rates, and interest rates are a dime a dozen in CRE. But, it is much rarer for the industry to look inward. So, when the advocacy group CREW Network released a new 10-year benchmark study about gender inequality, it only makes sense that it created a lot of buzz in the industry. The study learned that women professionals are making progress in the traditionally male-dominated CRE industry.
While the findings shows women in the industry are "more satisfied with career success and closer to the 'C-Suite' than ever" — more change still needs to happen and it isn't "coming fast enough," said CREW Network CEO Gail Ayers.
The road ahead
The report – which covers an unprecedented 10-year span, tracking and analyzing specialization, compensation, and career achievement by gender — finds that more women are filling senior vice president, managing director, and partnership positions than ever before. It also finds that women's career satisfaction and their direct reports are both on par with their male counterparts.
However, the survey — conducted among 2,182 industry professionals between March and October 2015 – also finds there's a significant gender wage gap and an "aspiration gap" between women and men when it comes to climbing the ladder to reach the C-Suite.
"The most troubling thing is there's still a big wage gap," Isabelle Pullis told VTS. She's the CREW Network industry research committee co-chair and a member of CREW New York. She's also vice president of sales at Fidelity National Title in NYC and has been in the CRE business for more than 20 years. "The average compensation is $115,000 for women and $150,000 for men in commercial real estate—that's a 23.3 percent gap," she said.
That gap increases with years of experience and position, with the difference "most pronounced between women and men in the C-Suite and within the brokerage and development arenas," according to the report. "It gets worse as you go up [in the ranks]," Pullis said. "At the C-suite level, the income gap is 29.8 percent." Men are nearly twice as likely to hold C-Suite positions as women, although that gap is decreasing, according to the report.
The report found the absence of mentors and sponsors and the lack of promotion opportunities are the greatest barriers for career advancement for women.
Leveraging resources
CRE leaders should make mentoring and sponsorship for women a priority, consider unconscious bias and also check for pay disparities between men and women,  according to the National Multifamily Housing Council.
"I don't think anyone wants to be biased," Pullis said. "No one wants to be unfair and nobody wants to under-utilize their resources. I think that it's an unconscious bias. Human resources should conduct pay equity tests regularly to identify disparities." These types of proactive efforts are critical as competition continues to worsen in the CRE industry. 
"Another thing that's very important is women must be included in high-profile client situations," Pullis added. "They need to be invited to [events] where important clients are. Again, this is not good business sense for them to under-utilize their resources. They've got these smart, hard-working women. Put them in the high-profile situations. Bring them to these luncheons and golf outings, and I'm sure they will have better results."
One CEO has made addressing the lack of women in senior positions a top priority. Toby Bozzuto took over as chief executive of the Bozzuto Group, a developer based in the Washington, D.C., area, in 2015.
While there are women in key positions at his firm, most of the senior positions – like at most CRE firms -- are filled by men. In an interview with the Washington Post, Bozzuto said if his company is going to remain a competitive and rewarding place to work, the gender gap must be addressed.
"To me this is less about me and more about the future of our company," he said.