Customer Demand & Competition Driving CRE Firms to Hire Tech Experts in Key Senior Roles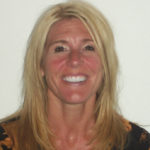 As more commercial real estate companies embrace technology—from cloud-based data storage to lease administration software to project tracking platforms—they're looking to beef up their technology teams by adding technology experts in key senior roles.

More CRE players are looking at hiring chief technology officers (CTOs) and chief information officers (CIOs) rather than having CRE professionals step into these positions. It's a completely new skill set around technology and data–and one driven by customer demand and innovative competitors.
Large companies like JLL and Marcus & Millichap have hired CTOs and CIOs. And just last June, global commercial real estate giant CBRE hired Chandra Dhandapani as its first CTO, making her the company's top tech executive. Her official title is chief digital and technology officer, and she oversees all technology and digital enablement activities, including both those serving clients and CBRE professionals.
For 17 years, Dhandapani was the senior technology executive at Capital One Financial; her most recent position there was CIO.
Building a strategy for the future that leverages tech innovation
"Commercial real estate is an industry that's just starting to see technology increasingly making an impact," Dhandapani told VTS. "The phrase I use when I recruit other people to come join CBRE is, 'If you want to get in on the ground floor of an industry going through a transformation driven by technology, this is a great time to get in.'"
She said many key things that other industries have been through or are going through in terms of digital disruption and digital consumption are "absolutely relative in commercial real estate."
Why it's so important how CRE firms staff tech teams
Dhandapani said while no one can predict how the world is going to change, "customer expectations, competitive trends and the technology evolution all impact the industry. Organizations that want to lead into the future have to have a culture where they have great technology talent," she said. "They need to respond quickly to changing conditions and opportunities, and they have to be able to adopt what I call 'modern technology architecture,' which is open source, public cloud – everything that technology has to offer today, because your competition can come from anywhere."
Dhandapani's advice to build a solid CRE tech team is creating a "healthy mix of people who are skilled to do certain things and people who have the ability to learn new things and bring that mix together. And it's not just getting talent externally," Dhandapani added. "It's bringing together a combination of incredible domain expertise in this industry combined with true tech expertise. I think it's going to be very powerful for us."
Dhandapani believes many CRE firms are likely exploring hiring technologists. "I believe if companies are reacting to what's expected of them from the market and the client – in some ways, they don't have a choice but to do something like this – whether you go externally or you bring it onboard internally – and we believe it's an opportunity for us to do both," Dhandapani said. "If you truly want to differentiate in the marketplace, we will have to have internal technical talent to create proprietary differentiating technology."
Recruiting tech experts gets you "outside your bubble"
David Jansen was hired as director of information technology at Minneapolis-based Dominium, an affordable-housing development and management company. He previously was network supervisor at SICK, a producer of sensors and sensor solutions for industrial application.
"They realized the importance of technology," Jansen said of Dominium's executives, "but it's still a work in progress." Jansen has grown his tech team from four to 11.
"Our first goal was to beef up the day-to-day support," he explained. "We have thousands of PCs out there and now another 500 mobile maintenance devices so getting that team in place to be able to support the end-users was the first step. At the same time, we beefed up our systems and hired a more experienced person as our senior systems guy." (He also came from outside the CRE industry).
"When you consolidate," Jansen added, "you're putting in more complex systems. You're not getting a server sitting on a rack somewhere; it's virtualized equipment so if anything goes wrong, basically everything goes down. You need quality IT people in those positions and that took some convincing."
Jansen said it's important to look for expertise outside your company and/or industry. If not, "You're putting yourself at risk because you're only seeing your little bubble," he said. "When people come from outside, they've seen other bubbles. You get the big picture."
3 tips for hiring a CTO:
Assess your firm's needs. Are you looking for a CTO with a tech background who can help you find and implement tools to make your company more efficient? Do you need someone with an engineering background who can help you create proprietary systems?
Executive search firm Y Scouts says if possible, try to find a CTO with experience in both technology and your company's industry. If your potential CTO hire doesn't have a background in real estate, are they able to learn the business quickly?
Make sure your CTO pick has a plan on how they'll help your company adopt the new technology.