CVS-Aetna Deal Could Heighten Experiential Retail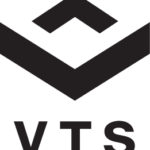 Last montht's acquisition of Aetna by CVS Health for $69 billion is a big deal for a lot of reasons. The merger of a major drugstore retailer with one of the largest insurance companies will likely introduce big changes for the healthcare industry by making it easier for consumers and employers to choose one place for routine care and prescriptions.

One aspect of the deal that many might not be aware of, though, is its relevance to experiential retail and the overall commercial real estate industry.
CVS clinics are already drawing more foot traffic
CVS's MinuteClinics, which offer vaccinations and other basic services, now number more than 1,000 at locations across the country, and this number continues to grow. A program that has lasted more than a decade, the MinuteClinics reportedly bring more traffic into CVS stores that the retailer would not attract otherwise, due to the availability of health services. This means more people are likely purchasing other merchandise in stores, and one can deduce that the shopping centers that have CVS as tenants are benefiting from this traffic as well. For example, after a vaccination appointment, why not get a meal in a nearby restaurant, or shop at a neighboring store?
CVS also plans on adding more nutritionists and nurse practitioners to the clinics, expanding services provided. Coupled with a built-in Aetna consumer base, this will likely mean even more traffic to CVS and neighboring tenants.
What CVS has done so far has attracted Target's attention. A few years ago, Target sold its in-store clinics to CVS for $1.5 billion. Many CVS prescription customers now go to Target for their medications and likely buy another item in the stores.
Healthcare at the forefront of shopping centers
CVS, and its competitors such as Walgreens, are not the only types of companies bringing customers to retail centers who are looking for healthcare. There are several different types of services that are now tenants of shopping centers and they are making a major retail real estate contribution, according to a JLL report.
One of the reasons for this is that healthcare patients are behaving more like retail shoppers with the many options they have. Hospitals have also noticed that to better compete, they need to have outlets in locations convenient to their patients instead of, at times, a 30-minute-or-more drive away. And shopping centers are all about being in convenient locations.
Urgent-care facilities are especially prevalent in retail developments, and they are filling up the vacancies created by the hundreds of retail-store closures over the years. A JLL executive said that they make up about 40% of the new leases in a center. All up, there are about 2,700 facilities around the country, according to the Urgent Care Association of America. The leader in this sector of the industry is Concentra, with more than 300 locations in 38 states.
Traditional doctors' offices and satellites of health systems are also entering the retail real estate and filling up empty space.
It's actually experiential retail
These types of outlets might not have all of the flash of an Apple Store, or a gourmet grocer, but don't let that fool you – healthcare clinics and other facilities are experiential retail.
GGP, the country's second-largest mall owner, is trying to figure this out as part of a partnership with Life Time fitness clubs. Not only will the clubs be the centerpiece of four of its malls, dubbed "healthy lifestyle villages," but other tenants will include health-related concepts, including doctor offices, along with stores.
The experience of getting healthcare treatment is hard to duplicate online. Just like eating at a restaurant, or test driving a car, you have to be there in person. Healthcare might not be as fun for a consumer, but at least it gets them into a shopping center.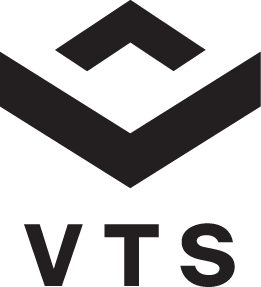 Ian Ritter is a veteran business journalist who has covered the retail and commercial real estate industries for more than a decade. He has held high-level editorial positions at GlobeSt.com and was formerly an editor at the International Council of Shopping Centers magazine SCT. He is a regular contributor to VTS' blog and is also online content manager for the engineering firm GRS Group's blog. Over his career, Ritter has written for several publications and holds a Master's degree in Journalism from Columbia University.