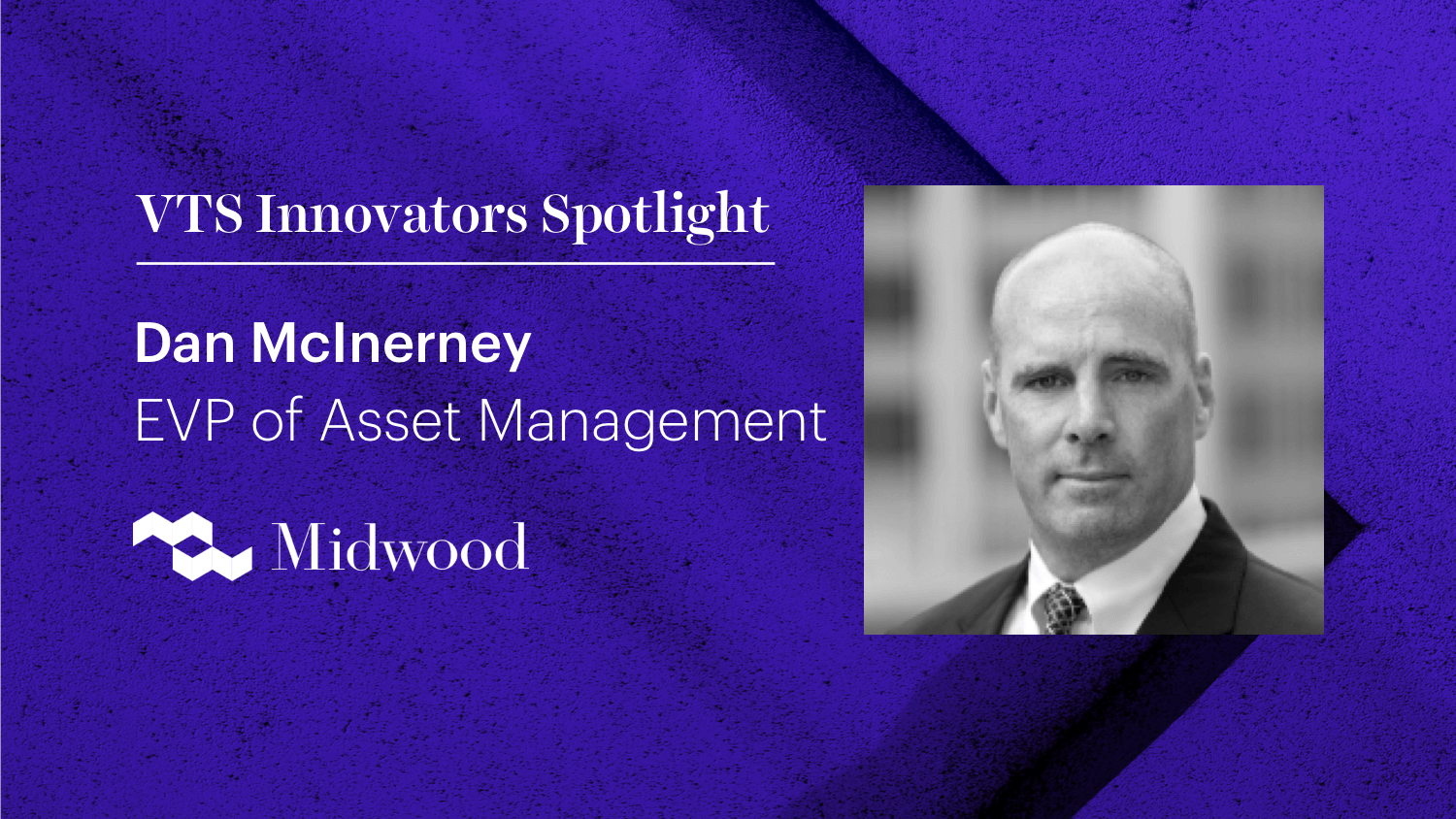 Dan McInerney, EVP of Asset Management, on the Importance of Having a Single Source of Truth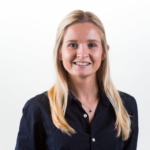 Content Marketing Manager, VTS
Founded in Midwood, Brooklyn, Midwood Investment & Development has evolved with New York City for over 90 years. Today, the vertically-integrated investor, developer, and manager owns 130+ properties across the U.S. and has several million square feet in its development pipeline. Midwood works at the intersection of architecture, urbanism, technology, and data — the last two being why we sat down with the company's EVP of Asset Management, Dan McInerney.
Dan joined Midwood about a year ago and has been focused on several key initiatives: process improvement, document management, data cleanup, and building out a best-in-class tech stack — all of which we're equally passionate about at VTS.
Read on to see why these initiatives are essential for operating a successful commercial real estate business in the face so much transformation!
VTS: How did you get your start in commercial real estate?
McInerney: When I was three years out of college, I was working as a recruiter and made the decision that I wanted to transfer into commercial real estate. Having no history with the business or any contacts working in it, figuring out how to make that transition was a little difficult. I ended up getting hired as a property manager by a third-generation family owner/operator in Westchester county that owned properties in the New York metro area.
It was such a great place to start because I wore a lot of hats — from property manager to asset manager to sometimes broker. I got to see many sides of the business, and it was a place where you were really expected to step up and start contributing quickly.
VTS: What does your current day-to-day look like?
McInerney: This one is a little challenging because my day-to-day never looks the same. I'm back to wearing a lot of hats, which I'm comfortable doing because that's how I started in the business, but it's challenging nonetheless. I joined Midwood about a year ago as the EVP of Asset Management, which was a newly created role.
With the role comes a handful of corporate initiatives, which fall across several buckets:
Process improvement and documentation: We're working on improving and memorializing our internal communication, leasing, and LOI processes.
Document management: We're also looking at how we manage and control our documents, how we share and co-author them, and how we can make our portfolio information readily accessible and trustworthy.
Data cleanup: We're cleaning and improving our data within MRI, our core accounting system.
Building out our tech stack: We're adding technologies, such as VTS, to help manage particular areas of our business — while still communicating back to our core system — to help our people have ready access to reliable portfolio information.
It all ties back to being able to look at the value of opportunities in our existing portfolio and look at business plans and opportunities for new acquisitions, and ultimately improve the way we do business to get better at getting to that end goal.
VTS: Commercial real estate has been going through some major shifts. What would you say the most pressing trends are? And how have you been adapting your strategy to stay ahead of them?
McInerney: Over the past 10-20 years, commercial real estate has really changed and become more institutional, which means the need for ready access to both property-level and portfolio information has become equally important. There has also been plenty of disruption in our industry, both from a technology perspective on our end as operators, and from the commercial perspective on the tenant end. New companies and uses are filling vacancies left by traditional tenants as a result of where we're going technologically as a business and society. We need to understand these trends in order to take advantage of them, and that access to data plays a part.
We may be seeing turnover and churn in properties, but it's not all doom and gloom because we're also seeing deals getting done. It's just a repositioning of who our users are and what their expectations are. One of those changing expectations is the speed of execution and speed of delivery on space. A lot of the time we're working with young companies that are growing quickly and we need to deliver faster than our competitors or they'll go somewhere else.
We're looking at all of this as an opportunity to spend more time preparing our properties for marketing rather than putting it into the market as is when the previous tenant left. We're thinking about: Who is the likely user? Should we combine or subdivide spaces? Should we proactively white-box a space? We're doing a lot more prep work to understand the market and the property, and then building a space we think is most appropriate to put it in the best position to show well and get leased up.
As we're doing this, we're also expecting our team to be more proactive in process and communication. We're getting the operations team and the leasing team communicating with each other early on when they see a tenant that's having problems or knows the tenant is moving out and not renewing. There's no set formula for what you do every time a space becomes vacant. It needs to be a dynamic conversation between operations, leasing, and asset management to figure out the best strategy that puts us in the position to get that space re-tenanted.
VTS: What role does technology play in positioning Midwood to adapt to the current environment? Are there any best practices for shopping center owners?
McInerney: We've started our technology journey on the premise that if you have multiple sources of truth for the same piece of information, you're going to find yourself with at least one source of misinformation. And so far, that idea has been proven out. It's important to find systems that communicate and integrate with one another because you really want to get down to a single source of truth for any single piece of information.
If your core accounting system isn't speaking to three of your other systems that are tracking your leasing and asset management, property management, and preventative maintenance, for example, everybody is working in silos and that lack of information sharing makes you inefficient.
And if you're not using any technologies, it's also inefficient. When people must source information from another individual who's in a meeting or traveling, that person has to wait for hours or days just to get that piece of information. That's just a lost opportunity. Therefore, we're focused on implementing systems that communicate with each other and making sure we understand where all the pieces of information should live so that we're not entering the same piece of information in multiple locations.
VTS: How is technology helping you meet your portfolio objectives? What's the biggest impact it's had on your tenant and asset management processes?
McInerney: Part of the technology we're looking at is about creating operational efficiencies. For example, tenant billing systems and bill pay systems make us scalable. We're taking 400 utility bills out of this office and handling them externally while getting greater visibility into the utility usage at our properties and a better understanding of our energy efficiency. That's one initiative that's saving us an inordinate amount of time and effort, and at the same time producing better information for us.
On the other side, we're looking at systems that create better information tracking and analysis, similar to VTS. When we implement a system like VTS, it starts to create this synthesized view of our portfolio and it raises discrepancies that are clearly coming from our own information. With our information centralized in a single platform, we've discovered some of these things that I know have been hidden in years and years of change at some legacy assets. By aggregating that information and presenting it in a way that it can be easily analyzed, we're now able to correct that underlying data.
It goes back to the importance of having a single set of core information that all of your other systems pull from as the source of truth rather than everybody working in disparate technologies and siloes.
VTS: As you were evaluating technology, what were some of the pain points you were trying to solve in the company?
McInerney: For us, self-service to information was important. I think a lot of people have been in this position where they've needed to go to another person to get a piece of information rather than having it readily available to them in a tech platform.
We're working to get to a point where people are more independent in their ability to gather information and that's something every one of our systems is going to help improve.
VTS: As a company that's adopted technology, what advice do you have for other companies that are just starting to think about it?
McInerney: The world of PropTech has grown so quickly that you can get analysis paralysis. There's another system that does that and another one that does this. You could look at these solutions all day. So, to get started, you need to look comprehensively at what your company is doing well, what you need to improve on, what are the systems that will manage those processes, and prioritize the systems you need from there.
You want to think through your tech stack holistically — where are these relationships between the technologies, what resources are needed to get them up and running, what teams will be involved. If you just start bolting on different systems, you're going to end up with a technological Frankenstein — and you'll just be putting a pretty dressing on the same problem of everybody having separate sources of information.
But at the same time, you also need to have user adoption and buy-in around those systems. You need to all be shifting the way you do business, the way you communicate, and you need to do it together, or it's not going to work. I always say that if you don't have the processes in place, then you're never going to use those systems to their full potential and they're never going to have full impact on the organization that they could and should have.
VTS: What are the most important things a company needs to focus on if they want to continue operating at a level of excellence during this industry transformation?
McInerney: I think it's very simply your ability to execute. I know it sounds cliché, but it's true. And that means there needs to be good communication internally, good collaboration internally, you need to work with good third parties, and have everyone rowing in the same direction. Everything needs to be efficient because the time to execute is getting tighter and the expectations of tenants across asset classes are higher, and you need to be able to deliver or your competitor will.
VTS: What would you be doing if you weren't in commercial real estate?
McInerney: I'd have to say teaching and coaching.