Data Center Real Estate Looks to the Clouds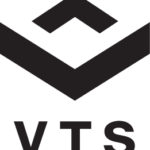 Commercial real estate's data center sector, technically considered a space under the industrial umbrella of properties, is experiencing significant growth as a result of companies' continued appetites for cloud-based software solutions.
Reliance on data availability from anywhere at any time means more required server space housed by facilities and, most of the time, that means new ground-up construction.
Technology and commercial real estate firms are rapidly following suit, fueling millions of square feet of new development, strong transaction activity and the emergence of certain markets as data-center hotspots.
Data center development
One of the reasons data center development is so prevalent right now is due to major tech corporations increasing their capital expenditures on cloud infrastructure. Much of this growth, as laid out in quarterly earnings reports, was covered by TheStreet.
Google/Alphabet saw capital expenditure spending rise 53% (to $5.28 billion) year-over-year during Q3 and it's expected to jump 75% from 2017 (to $23 billion) for the whole year. Executives acknowledged that much of this is due to data center construction and real estate acquisitions.
Facebook is also seeing numbers rise significantly since last year. Capital expenditure is forecasted to more than double from 2017 when it was at $6.7 billion, and the company expects to pump $18-$20 billion into these costs next year.
By contrast, Amazon only spent $2.33 billion during Q3 on capital expenditure, inching up 3% this year, as it's reportedly working to run existing facilities more efficiently. Or maybe the company is pinching pennies to save money for the new HQ2 sites coming to Long Island City, NY, and Arlington, VA?
A CBRE data center survey on the state of this property sector in 2018 found 83% of corporate executives and investors think cloud demand will continue to increase.
Intense investor interest
The demand for cloud solutions and following development has gone hand-in-hand with transactions, and these deals aren't on the small end due to complexities inherent to the asset class. Though the properties aren't typically large — averaging about 150,000 square feet — they have specific needs for immense amounts of power, state-of-the-art security, and customized cooling and fire-prevention systems.
2017 was the largest year for data-center acquisition dollar volume ever, hitting $20 billion globally, according to Synergy. Meanwhile, the CBRE survey found 53% of respondents expect investment growth in excess of 8% this year.
Digital Realty, the largest REIT in the space, announced some sizable acquisitions during its Q3, including the purchase of 424 acres of undeveloped land in Loudoun County, VA — near Washington Dulles International Airport — for $236.5 million. Digital Realty is also expanding internationally with purchases in Australia and Brazil, as it looks for further growth opportunities.
Big data center regions
Northern Virginia is far and away the country's largest data center region. Facilities there totaled 805.8 megawatts at the year's first half, a 198-megawatt increase since the same year-ago period. There's currently about new 300 megawatts under development in the area, which makes its data center availability likely a strong consideration for Amazon's HQ2 facility choice in Arlington.
Dallas is second, according to NREI, with 267.8 megawatts and three million square feet, at the end of 2018's first half and another 45.6 megawatts underway. Dallas' strengths lie in being at the center of the country, data-center business diversity, strong economic incentives, and its power and fiber infrastructure.
Third by megawatts is the Chicago area, with 245 total after adding 56.6 megawatts over the prior year. What has helped the area is also its central location (since many fiber optic cable lines were laid along railroad tracks), city involvement in zoning accommodations, and its distance from natural disasters.
Many other areas of the country, and the world, are data-center hotspots, and we're likely to see more if development follows what seems like endless cloud demand by businesses.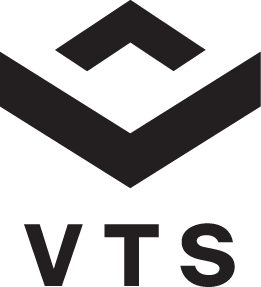 Ian Ritter is a veteran business journalist who has covered the retail and commercial real estate industries for more than a decade. He has held high-level editorial positions at GlobeSt.com and was formerly an editor at the International Council of Shopping Centers magazine SCT. He is a regular contributor to VTS' blog and is also online content manager for the engineering firm GRS Group's blog. Over his career, Ritter has written for several publications and holds a Master's degree in Journalism from Columbia University.