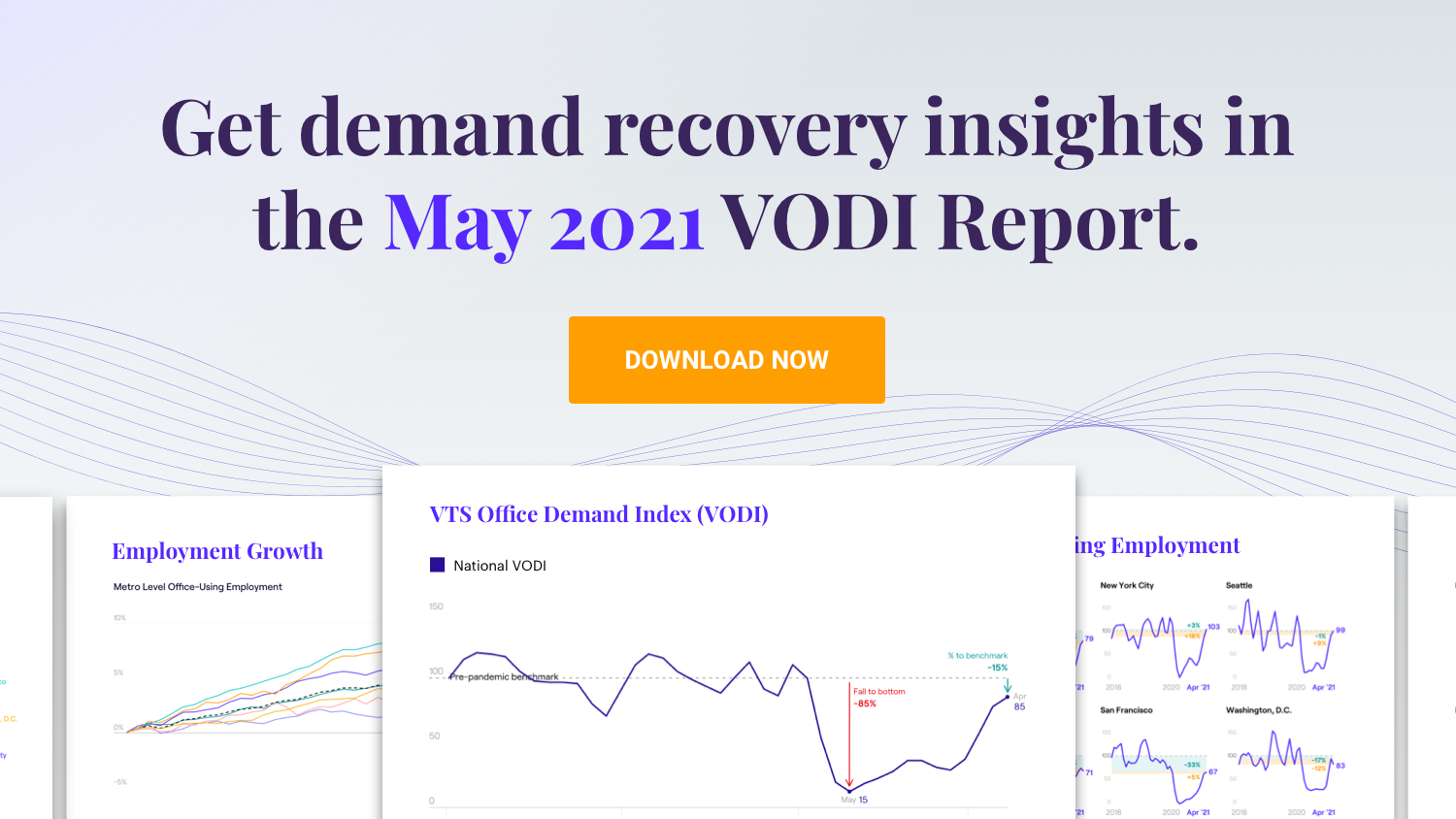 Demand for Office Space Continues with Steady Upward Momentum Nationally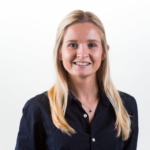 Sr. Manager, Content Marketing, VTS
While the momentum in demand growth for office space slowed slightly in the past month, April marked the fourth consecutive month when demand for office space nationally continued to recover, getting closer to the pre-pandemic benchmark, according to the VTS Office Demand Index (VODI).
As the market continues to recover, seasonal patterns may counteract demand growth, and in some markets that may result in a slight, but expected, cyclical regression. In recent years, the months of March and April were when spring seasonal demand peaked. In the following months, demand fell and then rose again in the summer. It remains to be seen if seasonality will play out as in recent years, or if attractive lease terms and pent-up demand from the pandemic will dominate seasonal trends and fuel a continued surge in demand for office space through late spring.
What is the VTS Office Demand Index (VODI)?
The VODI is the earliest available indicator of forthcoming office leases and tenant sentiment, locally and nationally, and represents up to 99% of new demand for office space in seven major markets, including New York, Washington, DC, Los Angeles, Chicago, Boston, Seattle, and San Francisco. The VODI tracks tenant tours, both in-person and virtually, of office properties across the nation, and is the only commercial real estate index to track tenant demand.
Get demand recovery insights in the May 2021 VODI report
If growth trends continue, how soon will national demand for office space exceed pre-pandemic levels?
Which market saw the greatest growth in demand in April 2021?
How are markets that lost residents during the pandemic performing right now?
Where is recovery speeding up – and where is it slowing down?
Download the full VTS Office Demand Index May 2021 report now for in-depth insights into demand recovery and detailed methodology.
Want more? Tenants are touring again – and they're starting the process online. Catch this can't-miss conversation with Thomas Byrne, proptech pioneer, that explores how to use online space marketing to get tenants' eyeballs on your properties and their feet in the door.
Read our official announcement here.