The Digital Footrace: Four Reasons Landlords Need to Invest in Technology Now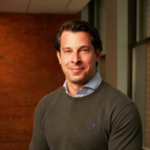 As CRETech continues its rapid advancement, landlords who haven't done so need to make moves to bring their technological capabilities up to speed.
The benefits, including revenue optimization and workflow efficiencies, are becoming increasingly clear. But perhaps more important yet less obvious are the risks of non-adoption. The great likelihood is that technology non-adopters will find themselves facing existential business challenges in the near-term. The scariest part? They don't even realize it.
From our perspective, non-adopters are at considerable risk of compromising their potential abilities to access actionable data insights, attract institutional capital, attract and retain talent and manage tenant relationships.
1. Data is the new oil – how are your reserves looking?
Access to aggregated, accurate, up-to-date data is quickly becoming a source of competitive advantage for landlords. Why? 40 years ago management guru Peter Drucker said: "If you can't measure it, you can't improve it." That's as relevant today as ever.
Armed with software, many landlords are starting to collect and analyze information about activities across their businesses, in close to real-time, to assess and optimize performance. For example, a landlord tracking the number of leads by available space can identify which marketing strategies are generating the most tenant demand, and then decide proactively to allocate more resources to those strategies. These decisions can have real bottom line impact – but those lacking the data never get to decide.
2. Investors will demand the information that only good technology can offer
With the institutionalization of commercial real estate, large investors are increasingly coming to expect that the level of transparency into their real estate holdings is on par with that of their holdings in equities or bonds. The implications for landlords? When investors are deciding where to allocate capital, landlords offering easily-accessible reporting that yields critical portfolio-wide insights will undoubtedly have the upper hand.
3. Technology matters in the attraction and retention of high-quality talent
The next generation of workforce talent has hardly known a world in which smartphones and apps weren't ubiquitous. So it's natural that they'll expect to harness technology at work. Firms compete fiercely for talent, and employee enablement, alongside an innovative culture, can be decisive for candidates evaluating your business.
Let's shift to the employer perspective. You budget significantly for recruitment and compensation. Do you want this expensive employee pool spending time on manual, time-sucking activities that can be automated or performed by software in seconds? Take a moment to consider how an up-leveled tech game unlocks the value of great talent by freeing them up to focus on the the most complex and pressing issues facing an organization.
4. Well-planned and aligned technology makes for better business with tenants
Over the past few years, we've started to see a fundamental shift from a property-focused industry to a tenant-centric one. Simply, happy, satisfied tenants are more likely to renew their leases, and renewing leases means revenue, and a reduced cost base.
Evolving technologies will play a significant role in the overarching level of service that a landlord provides for their tenants in two main ways. First, consider your overall approach to tenant relationship management. Are you recording critical tenant information in a way that is easily accessible by all team members? If a tenant terminates their lease, are you surprised, or do you have insight into every interaction they've had with your team over the course of their lease? A substantial number of landlords would answer "no" to both questions. Software can significantly streamline tenant management by giving portfolio managers the ability to proactively manage relationships and address any risks in their infancy.
The experience of tenants in the physical workplace is important too. Think connectivity, ambient office temperature, even building access. Many landlords are using technology to provide a new level of comfort and enablement that increases the satisfaction of the everyday occupants of a space, delivering value in a variety of new ways.
No question, it can be a challenge to keep up as the rapid pace of change in technology marches on and non-tech savvy landlords may not be sure what to look for. A great first step in identifying the right solutions is fully understanding the problems to be solved and there's no better way to identify such problems than honest dialogue with team members about the specific pain-points they face daily. Realize that you can't boil the ocean overnight, but that enough nimble small steps in the right direction will ultimately create a critical-mass for scaling.
This article originally appeared on the Real Estate News Exchange, where Nick Romito writes a regular column - CRE Tech: Riding the Digital Wave.