Digital Transformation: Why CRE Leaders Need a New Playbook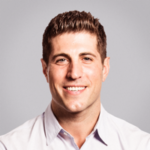 Chief Strategy Officer & Co-Founder, VTS
If there is one thing the success of the Eric Ries' The Lean Start-up or Alexander Osterwalder and Yves Pigneur's Business Model Generation have taught us, it is that there is no one method to starting or running a successful business.
We have seen books from Phil Knight's Shoe Dog to Matthew Syed's Black Box Thinking gaining widespread popularity, each teaching us something new or reinforcing what we already know about striving for the perfect business. The one thing I am realizing is that those in the business of commercial real estate – whether that is the traditional or tech industry – are increasingly looking outside of their own sectors to learn.
We're no longer studying just from our playbook, but looking at other success stories (and also failures) to work out which moves might benefit us most. As we navigate a changing landscape with new technology being built, and a wealth of new solutions to consider, we are beginning to arm ourselves with new ways of thinking – ultimately trying to gain the edge.
This shift in thinking which is occurring is underpinning the wider, perhaps more dramatic, shifts we are seeing in terms of the hiring of CTOs, acquisitions of tech companies or the onboarding of leasing and asset management platforms such as VTS – a new direction for the real estate industry. It is no longer enough to be versed in commercial real estate alone, you must now understand the shifting landscape that so many are calling a 'digital transformation.' I just call it smart thinking.
If you could have an extra tool to make your employees more efficient, give yourself more visibility into what is happening in your business, and ultimately drive growth in revenue, why would you not? If you could gain valuable knowledge from other industries, for example from Elon Musk's ventures into space, or through reading books such as Michael Lewis' Moneyball: The Art of Winning an Unfair Game — would you not strive to?
At VTS we have taken our own advice — we have learned a lot from looking at the 'Purchase Funnel' an idea dating back to 1898, developed by E. St. Elmo Lewis.
The concept has been used by businesses across numerous industries to improve the effectiveness of their customer acquisition strategies. Essentially, by measuring key metrics over the course of the customer journey to purchase, businesses are able to more easily identify what's working and where work is needed, enabling them to make adjustments quickly and in turn, convert more leads into customers at a faster rate.
We have shifted this way of thinking to apply it to commercial real estate. The reality is, every property you own, manage and lease has a 'revenue funnel', comprising all of the business activities your leasing and asset management teams are already doing every day to attract, convert and retain new tenants.
By measuring and improving what's happening at every stage of your revenue funnel, instead of tracking late state or signed deals, you'll be in a much better position to act on opportunities faster, proactively address portfolio risk before it becomes an issue, and reduce downtime.
For us, it comes down to understanding what our customers need. As the landscape of commercial real estate evolves we are constantly learning and adapting to deliver the best solutions possible.
Understanding the business of commercial property is one of our most valuable assets as a company, but we also recognize the benefits of learning and adapting from other outside industries.
This article originally appeared in Property Week.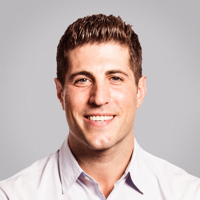 Ryan Masiello is the Chief Strategy Officer and Co-Founder of VTS. He brings 12+ years of experience in Midtown Manhattan commercial real estate – the world's most competitive office market – to the table and is charged with leading VTS' international expansion. Ryan started his career at Cushman & Wakefield, before getting recruited by JLL to help lead the firm's business development efforts in New York. During his seven years at JLL, Ryan became Senior Vice President and brokered over 2 million square feet of office deals with Fortune 500 and high-growth technology companies, earning him honors as a four-time global top-producer. Ryan frequently advised on corporate technology and growth strategies for JLL.