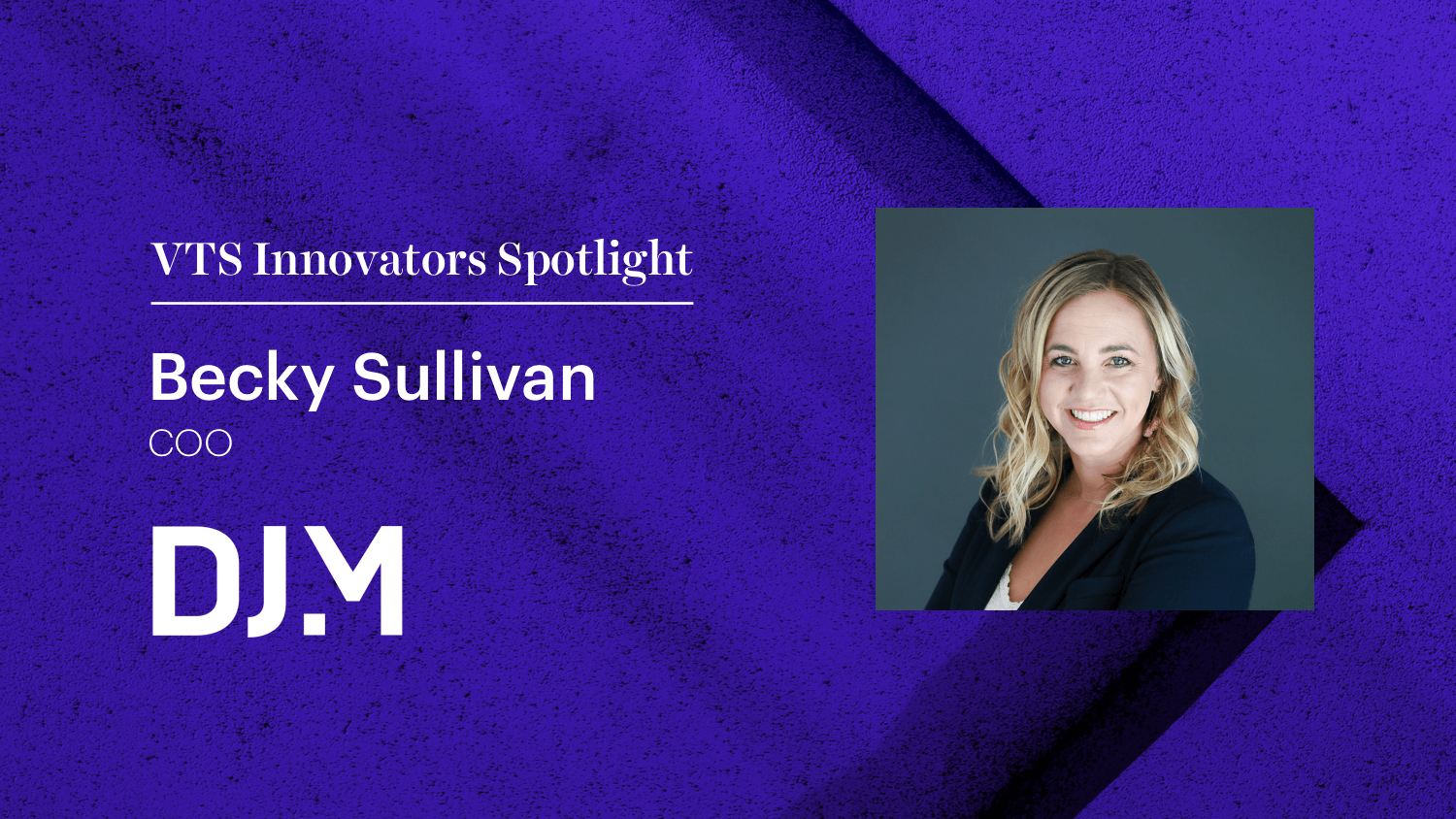 DJM Capital Partners COO Becky Sullivan on Embracing Retail's Evolution With Technology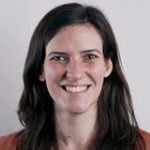 DJM Capital Partners, a leading commercial developer in California, is well-known for building communities around retail centers — "projects where people thrive" as they call it. As the retail industry has continued to evolve, a key strategy in staying ahead has been to embrace technology across all areas of the business. At the head of those technology implementations is Becky Sullivan, the firm's COO, who in her fourteen years with DJM has rolled out multiple platforms, including VTS and Honest Buildings.
VTS sat down with Becky to learn more about how her team is embracing technology, millennials, and the surf lifestyle in California.
How did you get your start in commercial real estate?
Sullivan: My family has had a construction business in northern California for about 70 years, but I was more interested in development. About fourteen years ago, I got connected with Lindsay Parton, our president. I started working as his assistant, quickly became a project manager, and ultimately led our whole development team. I made my way up the company to where I am today as COO.
How do you like the transition now over into COO?
Sullivan: It's different. I do miss the design and construction part, but I love being part of where the company is headed as we want to continue to grow. That's the exciting part of what I get to do now — help see it through.
How has the rapid transformation of commercial real estate changed the role of COO? What new expectations are required of you?
Sullivan: We're still in a great economy, so how to keep great talent and attract new talent is key. I felt a shift from those who have retired and moved on to other jobs to the millennials coming up. The balance is in their experience and wanting a different work environment. They want perks, bonus structure, and then proximity to work. So we're trying to create this new great place to work. We've always been a family-oriented company. And as we grow the company, we keep that as our core principle.
We're seeing some major changes in the retail market both in what tenants are looking for and how landlords manage their portfolios. What are the trends you and your team are watching and how are you adapting to stay ahead?
Sullivan: There are more retailers that are up and coming or have fewer than five stores. They may be great operators or really great at merchandising, but they don't know how to build out their spaces. We've had to do a lot of build-to-suits and more creative leases to get them to come on board. It's no longer like, "Here's a cold shell, here's your TA, go for it." Once they're here, they're extremely successful because they're great operators.
Similarly, as the California minimum wage requirements go up, restaurants are trying to navigate how that affects them. How can we accommodate them with things like Uber Eats or DoorDash to help drive sales, but at the same time not take away from people coming into the space? How do we create more experiences or reasons for people to come to the property? Marketing is really important to us in daily events. It may not be anything big, but really small things help get people there. It's a real experiential environment.
What's your favorite project you've worked on?
Sullivan: My heart is between Pacific City and Lido Marina Village. We got to build Pacific City from the ground up, be surf-centric, and incorporate the style of Southern California. Lido was a renovation. We dealt with a lot of local tenants, and it was their first time being operators in Orange County. We created this little village of retailers who not only are there and selling products but creating a community. It's been really special to see it come to life, especially with influencers on social media. It's taken on a life of its own for fashion and interior design.
You've now done multiple successful technology rollouts. What were the key pain points you were solving for?
Sullivan: As you grow the company, everyone has their own Excel spreadsheet of something they're tracking, and it's only helpful if you're sharing that information with everyone else. One of our partners introduced us to Honest Buildings and I absolutely loved it because I had tried so many different programs for construction management software. When I was brought into the COO role, I looked for something that would be similar to Honest, but solve all of our problems and get us to communicate really well for leasing. We evaluated two products and, for the company as a whole, VTS was important for us to be able to communicate together.
What's the biggest impact technology is having on your portfolio and asset management processes?
Sullivan: We're working with partners who are excited about it and some who have already been using it. We've had some of our main asset managers switch over as well. We've seen people from their mid-30s to their mid-50s now say "All right, let's do VTS". I feel like that switch on technology has been really good for the younger generation as well.
We're rolling out our approvals process. I'm excited to use it with our Partners instead of Excel spreadsheets and clogging inboxes. I'm really excited about this platform.
What is your favorite thing about VTS?
Sullivan: The net effective rent (NER). That it does that calculation so easily. And the communication — I don't have to ask where a deal is. We're traveling all over now and I can check the app for regular updates.
What advice do you have for other COOs and companies just getting started thinking about technology?
Sullivan: Don't adopt too much technology at one time. Slowly introduce people and get as much face time as you can with people on their technology questions rather than talking on the phone. People get frustrated and they say "I don't want to use this program" and if you just sit with them for five minutes, they say "that's really easy". People have a hard time breaking habits.
What would you be doing if you weren't in real estate?
Sullivan: I'm a mom, so maybe that. And more surfing!