Do Rising Interest Rates Really Hurt Property Values?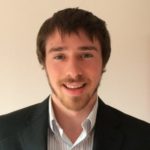 Just as the sun rises in the east and sets in the west, many investors believe rising short-term interest rates necessarily increase capitalization rates and weaken property values. The Federal Reserve raised benchmark rates a quarter-point in March and signaled two more possible hikes this year, and according to this wisdom many investors expect real estate investments to automatically weaken.
But new research suggests the relationship between interest rates and property values is more complicated, and given the reason rates are rising, there is actually reason to think this could be good news for real estate markets.
Why are rates rising?
How rising rates impact real estate largely depends on why rates are rising. Currently, the Fed is increasing rates because U.S. economic growth is strengthening and the central bank wants to prevent the economy from overheating. The economy added 235,000 jobs in February and unemployment sank to 4.7%, indicating the economy can withstand higher rates. While higher interest rates raise borrowing costs, which certainly isn't the best thing for the real estate sector, the main story here is that the U.S. economy is growing.
Stronger economic growth helps nearly all segments of the economy, and that includes real estate. As new jobs are created more people look to buy homes, companies need to expand office space, retail picks up, the demand for industrial warehouses grows and people are more likely to make investments. Experts agree that those benefits typically outweigh the negatives of rising interest rates.
What does history tell us?
New research from TH Real Estate supports that idea and questions the link between rising interest rates and weakening property values. After examining historical data, the report found an incredibly low correlation between higher interest rates and lower real estate values. The connection was so low that TH Real Estate said no real relationship could be found.
Two recent periods of rising treasury yields help paint the picture. From Q1 2003 to Q2 2006 yields increased a full percentage point, rising from just below 4% to just under 5%, and during that period average total returns were 15.4% with 7.8% capital appreciation. Going back a little more, between Q4 1998 and Q1 2001 total returns averaged 11.7% with 3.1% capital appreciation while yields grew from 4.66% to 6.47%.
While the study found no clear connection between rising rates and falling property values, it did observe a moderate connection between growing interest rates and growing cap rates. But these did not move in lockstep. Instead, TH Real Estate said real estate is much more impacted by a multitude of factors, including capital flows, business fundamentals and investor risk appetite. While there is a moderate correlation between rising interest rates and rising cap rates, the larger economic picture and real estate fundamentals ultimately have a stronger impact on property values.
This year's commercial real estate outlook
Moving beyond the singular impact of rising interest rates, TH Real Estate expects strong economic conditions to protect real estate markets this year. At the same time, most experts agree the market is in the late stages of its cycle and will continue to mature. That means returns are likely to moderate. The commercial real estate sector enjoyed double-digit returns from 2010 to 2015, but last year total returns slumped to 7.97%. The Pension Real Estate Association Consensus Forecast Survey expects returns to fall to 6.9% this year and 5.7% in 2018.
Sales also slowed last year, largely due to the cycle's maturity. But experts said we can expect continued strong demand from institutional investors for high-quality core properties. On the foreign side, direct investment from China is likely to slow in 2017 as the Chinese government ramps up its scrutiny of outbound deals. While slowing Chinese investment could do its share to moderate returns, sovereign wealth funds are likely to continue targeting U.S. real estate.
TH Real Estate said uncertainty over Trump administration policies lends an element of volatility to markets this year. Much of the market growth since President Donald Trump's election was fueled by the expectation that he would introduce tax cuts, remove regulations and inject $1 trillion into infrastructure. It is unknown when, and if, these policies will go into effect, and both questions have the potential to impact markets. While many experts believe real estate markets could withstand a short-term financial shock, severe, long-term volatility has the potential to derail markets.
How property values, real estate returns and cap rates respond to rising interest rates is more complicated than conventional wisdom would have us believe. While there is a moderate correlation between rising rates and growing cap rates, any connection between rising rates and weakening property values is much weaker. The Fed is raising rates because the economy is doing well, and a strong economy will help protect property values, even in today's mature market.