Do Walmart, Macy's Store Closings Spell Trouble for Retail Landlords?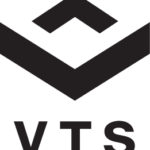 Walmart recently announced it is closing 269 stores, right on the heels of Macy's plans to shut 40 locations. Meanwhile, Sears Holdings Corp. announced it is closing some of its Sears and Kmart units.
The closings are thanks to falling sales at all of these major chains, as well as a rough holiday season for some retailers.
In comparison to the total store counts for all of these giants, it might not seem that significant (Walmart has thousands of locations). But for landlords, this equates to millions of square feet of vacancies in malls and shopping centers across the United States.
In the case of Macy's, several of the department stores closing are in malls owned by major REITs and other significant landlords. One example is the location closing at the Irvine (Calf.) Spectrum, which is owned by The Irvine Co., arguably the biggest commercial real estate owner in Orange County. These significant retail real estate landlords have major connections with the world's largest retailers and should have a leg up on filling these spaces. Independent landlords will probably have a tougher time filling up their vacancies, which is particularly worrisome since these huge retailers are often the anchor tenant.
The good news for landlords is that a majority of these spaces are owned by the retailers, or these companies pay very little rent, traditionally. But the bad news is that they are major traffic drivers, which are expected to bring consumers into smaller stores, which provide a lot of revenue.
All's not lost for retail real estate landlords, though.
Mall owners have begun to adapt to a changing environment by adding restaurants and entertainment venues into spaces formerly vacated. Eastridge, for example, is a mall in San Jose, Calif., owned by the second-largest mall owner in the country, GGP. A vacated Sports Authority is now making way for a Japanese arcade firm called Round 1, which will have an arcade, bowling alley, and karaoke venue. Restaurants are also becoming more ubiquitous in malls and could partially fill, or cluster, in these vacated spaces.
In the case of vacant Walmart stores, the commercial real estate industry has seen plenty of adaptive-reuse projects. Though a mass closing like this has been rare in the company's history, there are several examples of vacant Walmarts redeveloped into alternate uses. A recent development of note is athletic-apparel firm Under Armour's new Baltimore campus, formerly a Walmart and Sam's Club. We have also seen former Walmarts turned into churches and libraries.
What might be a little more troublesome for retail real estate landlords, though, is the demise of Walmart Express. This concept was intended to be the answer to the discounter's battle against smaller stores, primarily dollar and convenience stores that were taking up its market share. There are 102 Walmart Express stores closing now. The presumption was that Walmart Express would have a big impact in urban areas, where there are a lot of customers looking for cheaper prices on goods, but a Walmart Supercenter doesn't fit due to space constraints. It didn't work that well.
The impact of those closures shouldn't be that big of a tax on landlords, though. The Walmart Express concept has many suitors in line for their spaces, due to demand for space in high-density areas. Fast-casual restaurants, like Chipotle, and fast-fashion tenants such as Zara might want to gain some traction in those locations.
Retail real estate landlords are not in as bad of shape as when Circuit City and Linens 'N Things closed their doors. There is obviously a correction in the retail world of commercial real estate, which has companies thinking more about profit than revenue. That's not such a bad thing. The outcome will probably be more interesting than the norm we have seen for several years. New concepts will rise up, but retail real estate landlords have their work cut out for them to make that happen.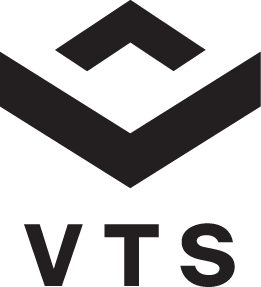 Ian Ritter is a veteran business journalist who has covered the retail and commercial real estate industries for more than a decade. He has held high-level editorial positions at GlobeSt.com and was formerly an editor at the International Council of Shopping Centers magazine SCT. He is a regular contributor to VTS' blog and is also online content manager for the engineering firm GRS Group's blog. Over his career, Ritter has written for several publications and holds a Master's degree in Journalism from Columbia University.