Don't Overlook Small Biz Retail Tenants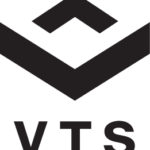 In today's retail real estate world, most of the tenant focus is geared toward the large, national players. We tend to concentrate on chains closing stores –and there have been a lot of those announced this year– as well as new and existing major formats expanding or entering markets. Concentration on these developments has steered many investors away from checking out how small, local retail operations are performing across the country.
But not Denver-based Baceline Investments, which owns about 50 shopping centers in the country's Heartland. About 75 percent of the company's leasable square footage is spoken for by independent retailers, from franchise owners of known fast food chains, to operators with only a single store in one market. As a result, Baceline is trying to help those businesses by rolling out a marketing campaign that will promote them digitally, helping them launch websites and promote their businesses via social media.
VTS recently spoke with David Puchi, managing partner at Baceline, who said that these small tenants, from dry cleaners to salons, are the lifeblood of daily shopping and an antidote to online giant Amazon, which is making a major impact across retail real estate.
VTS: What prompted this program to help independent tenants with marketing?
Puchi:Most of our tenants are local businesses, so we come from a place where we want to support our tenants, so they remain in our properties and have long-term success. We have now institutionalized, in our whole asset base, a system to support local tenants to grow their business. Clearly, having a digital and social-media presence helps them grow. Small businesses don't always have the wherewithal or bandwidth to be able to promote themselves digitally. We have the ability to help them do that because we've created a system to assist our tenants in updating websites and using social media in order to get the word out about their companies. There is a natural reason for us to help our tenants in this regard. What's interesting about it is that we find ourselves being in a unique position. Not many landlords who have small businesses are giving them this type of support.
VTS: And since you have the program already in place, there isn't much overhead needed to add new businesses?
P:It's a no-brainer for us. We set up the platform, and as we acquire properties and add tenants, it's easy to introduce them to everything that we're doing, and there isn't really an additional cost. We had up-front costs in the creation of the platform, but now that it's set up, it can be rolled out to every new tenant very easily. They can also customize the platform for their own business.
VTS: What is the main problem that small-store owners face in regards to marketing?
P:It's threefold: financial, time and understanding what a digital platform can do for their business. A lot of these folks spend much of their time and resources just running their businesses, and in a lot of cases, marketing it, and doing their sales, in an old-fashioned way. They don't do much more advertising than that. Their storefront is their banner, and a robust website is an afterthought.
VTS: What sectors of retail are suited for this type of promotion?
P:It's everything from Subway franchisees to dry cleaners to liquor stores. It covers the whole spectrum. The commonality is that these businesses provide everyday goods and services. Urgent-care tenants provide them daily, for example.
These tenants are in a very good place, as far as being Internet-sales resistant. All of the carnage that's happening in big-box retail isn't really happening with our tenant base. You can't get a haircut on the Internet. You're not going to buy a six-pack of beer on the Internet. You can't get your nails done on the Internet. But they can use the Internet to promote their businesses, even if they are sales resistant to online retail. It can drive people to their locations.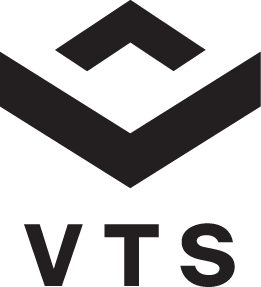 Ian Ritter is a veteran business journalist who has covered the retail and commercial real estate industries for more than a decade. He has held high-level editorial positions at GlobeSt.com and was formerly an editor at the International Council of Shopping Centers magazine SCT. He is a regular contributor to VTS' blog and is also online content manager for the engineering firm GRS Group's blog. Over his career, Ritter has written for several publications and holds a Master's degree in Journalism from Columbia University.