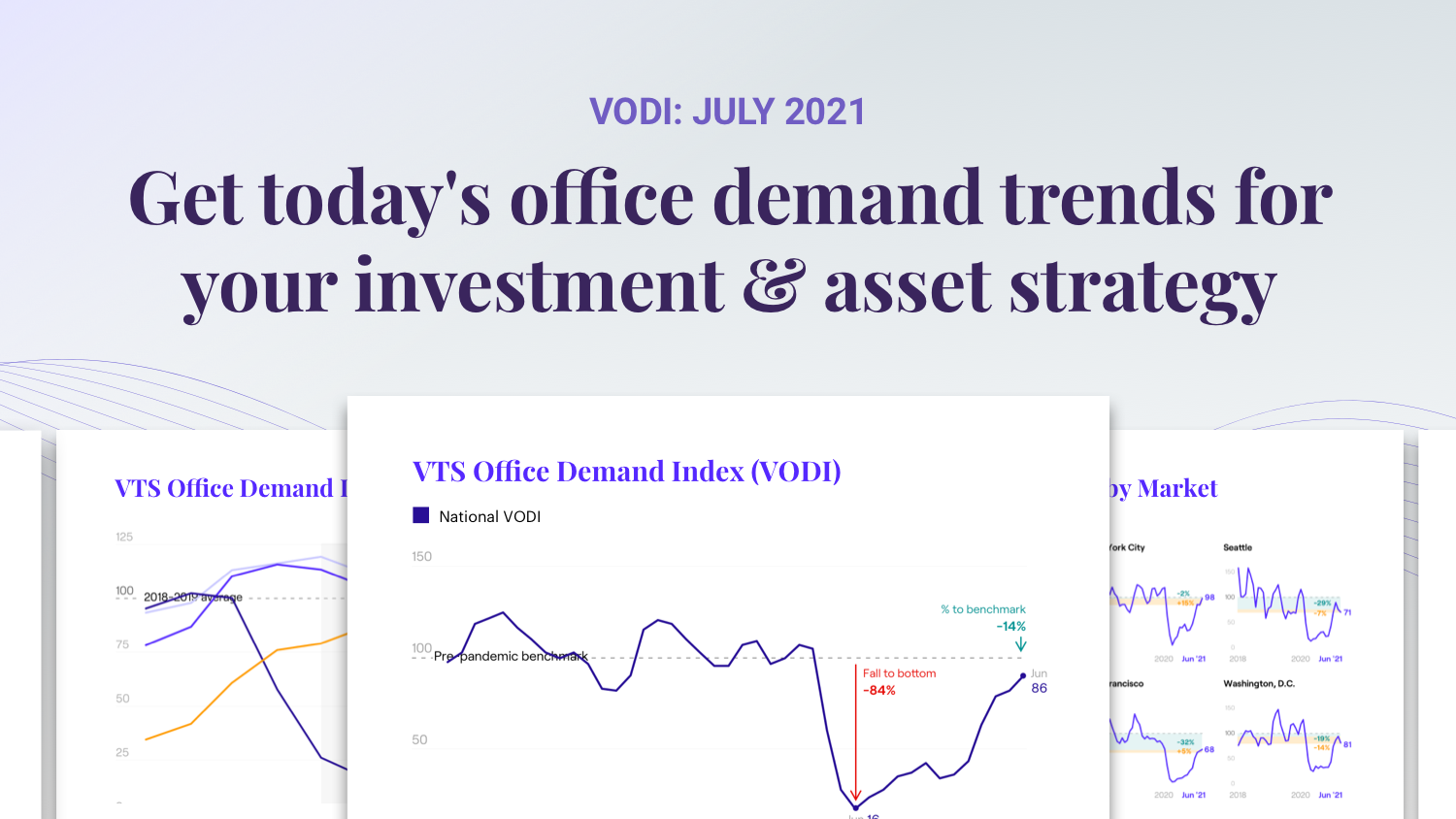 Downtowns Recover Faster When Employees are Required to Come into the Office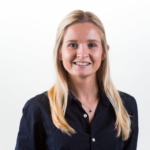 Sr. Manager, Content Marketing, VTS
As we move further from the pandemic low of May 2020, it's become apparent that the markets seeing a faster downtown office market recovery have two things in common: they have less remote-friendly economies and a higher number of job openings, according to the VTS Office Demand Index (VODI) monthly report.
The office markets recovering the fastest are New York, Los Angeles, and Chicago with New York and Los Angeles now essentially back at their 2018-2019 average demand velocity. Conversely, San Francisco, Boston, Seattle, and Washington, DC, which are experiencing a slower recovery, have some of the nation's highest shares of remote-friendly jobs and three of the four have a lower rate of job postings than their counterparts.
At the national level, despite seasonal headwinds that typically cause demand for office space to moderate in early summer, national demand for office space rose significantly in June, up 10.3% month-over-month, after taking a short pause in May.
What is the VTS Office Demand Index (VODI)?
The VODI is the earliest available indicator of forthcoming office leases and tenant sentiment, locally and nationally, and represents up to 99% of new demand for office space in seven major markets, including New York, Washington, DC, Los Angeles, Chicago, Boston, Seattle, and San Francisco. The VODI tracks tenant tours, both in-person and virtually, of office properties across the nation, and is the only commercial real estate index to track tenant demand.
Get today's office demand trends for your investment & asset strategy in the July 2021 VODI report:
What did office demand look like last month, following the pause seen in May?
From the pandemic low to today, how has national office demand trended?
Is demand predicted to continue growing?
What are the likely drivers of a strong recovery?
In what markets has demand already returned to its pre-pandemic levels?
Which market has seen the slowest growth in office demand?
Download the full VTS Office Demand Index July 2021 report now for in-depth insights into demand recovery and detailed methodology.
"The office market is cyclical and in a typical year we'd expect to see demand in all markets take a dip in June, but this isn't a typical year," said VTS Chief Strategy Officer Ryan Masiello. "This year, as we dig out from a historically volatile past 18 months, employers are working off-cycle, and employees who are normally on vacation this time of year are in the office and figuring out the next steps. If rules are meant to be broken, this is the year for it."
Miss our latest webinar with the VTS Data team: Chief Strategy Officer Ryan Masiello, Head of Market Research Eli Gilbert, and Director of Investor Research Max Saia? They went deep into today's office demand trends to share what the market is doing today, where we can predict it's headed, and how to convert market activity into executed leases. Stream it on-demand now.
Read our official announcement here.