E-Commerce Fuels Industrial Sector's Growth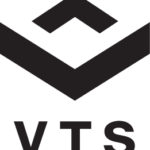 Industrial is finally having a strong bounce back from the Great Recession. As consumers spend more money — increasing demand for imports — there has been an increase in the development of warehouse space in logistics "clusters" around the United States.
The growth of industrial has been so pronounced that in October, the values of U.S. industrial assets increased more than any other commercial real estate sector, with valuations rising 200 basis points from September to October.
Much of this momentum is thanks to the significant growth of e-commerce over the last few years.
Dual Winners: E-Commerce & Industrial
Retail's e-commerce sector has seen tremendous growth over the past several years. Last year, for example, online sales shot up 20 percent globally, hitting about $840 billion. The United States was the leading country for sales, and is expected to maintain that title with continued improvements in the domestic economy. Research firm AT Kearney forecasts significant growth worldwide over the next few years and predicts that by 2018, sales will reach just more than $1.5 trillion.
The leading contributor here is, of course, Amazon.com. About two years ago, Amazon started a national $13.9-billion warehouse-building boom. The company continues to grow due to increased efforts to offer same-day delivery service to customers in more areas and boosting its Amazon Prime service.
Prologis is the largest owner of industrial assets in the country, and Amazon alone is giving the San Francisco-based firm plenty of business. Amazon takes up 2.5 percent of the gross leasable area in the REIT's portfolio, which doesn't seem like much at first glance, except that Prologis happens to operate about 670 million square feet of logistics and warehouse space across the globe.
Traditional Retailers Want in on the Action
But internet-only retailers like Amazon, eBay and Zappos.com are not the only sellers of goods that are taking up millions of square feet of warehouse space.
Traditional retailers have really stepped up their game when it comes to selling products online. A list of the top 20 Internet retailers in the world last year has many companies with thousands of storefronts. For example, Walmart came in fourth, Staples was sixth, and Sears was ninth.
All of those companies were already occupying several distribution warehouses for their brick-and-mortar stores, but increased demand from their online components requires them to take up even more space. All signs point to retailers embracing omnichannel strategies to survive in the 21st century.
A New Warehouse in Vogue
So what does all of this e-commerce activity mean for the landlords of industrial buildings?
Well, to cater to these types of tenants, developers need to build a different type of warehouse. For one thing, these facilities need taller roofs, between 36 and 40 feet, about eight feet above what used to be the standard. Part of the reason for the higher ceilings is that the column spacing is wider apart, creating more room for products. Rather than the typical retail model, which calls for shipping entire pallets of items to stores, online retailers keep more products in smaller quantities that need to be individually chosen by workers. These facilities often have multiple levels so that it's easier for employees to grab particular items. Warehouses are also commonly larger, at upwards of 1.5 million square feet to accommodate e-tailers.
Prologis recently built a speculative development like this in Northern California, and Amazon took up the project. Industry observers say these types of developments are starting to become the norm in industrial commercial real estate.
With the continued growth of online purchases by consumers, which has no reason to slow down any time soon, industrial commercial real estate is sure to keep thriving. Formats are starting to change, and if a Walmart or Amazon requests a different type of shell in the years to come, you can be sure that developers will comply. This commercial real estate sector, which was once consider sleepy compared to other property types, has become exciting.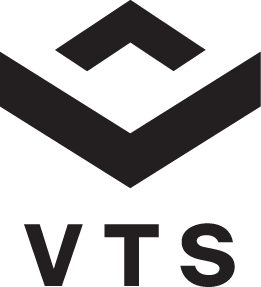 Ian Ritter is a veteran business journalist who has covered the retail and commercial real estate industries for more than a decade. He has held high-level editorial positions at GlobeSt.com and was formerly an editor at the International Council of Shopping Centers magazine SCT. He is a regular contributor to VTS' blog and is also online content manager for the engineering firm GRS Group's blog. Over his career, Ritter has written for several publications and holds a Master's degree in Journalism from Columbia University.