E-Commerce Giving Industrial REITs a Big Boost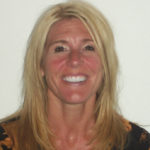 Industrial might not be the sexiest real estate sector, and historically, industrial REITs aren't necessarily known for posting "wow" returns. However, thanks to flourishing e-commerce giants like Amazon, industrial REITs that own the warehouses and distribution centers needed to fill all of these online orders are gaining favor on Wall Street.
Publicly traded REITs – which develop and lease fulfillment centers, logistics and supply-chain space to support the growth of big e-commerce players – are outperforming other REIT categories. In fact, they were the best-performing REIT sector in 2016, reporting an impressive 30.7 percent total return for the year. Of all of the REIT sectors, industrial is the second-smallest with only eight REITs that are publicly traded.
The growth of industrial REITs is projected to continue at a fast pace as same-day e-commerce delivery requires more industrial space in and around major cities. REITs like Prologis, Duke Realty Corp., DCT Industrial, EastGroup Properties and Liberty Property Trust are flourishing.
Consumers' desire for quick delivery is boon for industrial
Driving the trend is the increase in same-day delivery services by e-commerce retailers like Amazon, Instacart, Wal-Mart and Google Express, which need easily accessible warehouse facilities. E-commerce requires an estimated three times or more the logistics space as brick-and-mortar retailers.
"There are some new economic drivers that are helping the logistics sector, in particular e-commerce," Jack Fraker told VTS. He's vice chairman and managing director of industrial properties, Capital Markets, CBRE. "Online retail is really increasing the demand for warehouse space in the United States like we've never seen before. It's repositioning retail and changing industrial."

E-commerce needs are two-fold
Industrial REITs are benefitting from e-commerce because it's creating demand for both huge fulfillment centers and smaller, infill sites to support package delivery.
Construction of massive 1-million-square-foot warehouse facilities is occurring in major metropolitan areas, but there's also what's called "last-mile" e-commerce fulfillment, which are smaller buildings and infill sites closer to consumers that serve, for example, Amazon Prime's two-hour delivery service.
EastGroup Properties, Inc. is an example of a REIT focused on the last-mile e-commerce niche.
"Markets are strong. We're full, and that means we can raise rents," EastGroup's CEO Marshall Loeb told REIT.com. Fully leased properties also mean that EastGroup can continue developing new properties.
Last-mile buildings don't have to be modern
"For the last-mile buildings, the key word is infill," Fraker said. "[E-commerce companies] want a building that's in the interior of the urban area, and there's less concentration on the physical features and specifications of the building. The building can be technically obsolete or 30 years old or older, but if it's close to the population, that's more important to the e-commerce occupiers than the physical specifications."
Demand for space is high
The vacancy rate for U.S. industrial property in first-quarter 2017 dropped to 4.8 percent, CBRE reports. Net absorption was 33.1 million square feet for the quarter and completed construction totaled 44.9 million square feet.
The industrial sector's occupancy level is higher than the index for all equity REITs, and the development pipeline is growing, according to the NAREIT T-Tracker.
"There's a lot of demand across the board and there are several large REITs that are very active in this space," Calvin Schnure told VTS. He's NAREIT's senior vice president of research & economic analysis. "The occupancy rate of properties owned by industrial REITS is almost 97 percent. That means they're filling them almost as fast as they can build them."
Construction has been constrained
"The main reason for the markets being as positive as they are is that development has been constrained….and "demand continues [to grow] at a decent pace," Hamid Moghadam told the Wall Street Journal. He's CEO of Prologis, the world's biggest warehouse owner/developer. "It drives down vacancy rates and gives landlords pricing power." Amazon is among Prologis' biggest customers.
Tight market means soaring rents
"Last year, we had 188 million square feet of new construction, but the national total for net absorption was 257 million square feet, so we had much more absorption than new supply," Fraker pointed out. "The national average for rental rate growth was 6.6 percent. Some submarkets around the country had double-digit rental rate growth. That's why it has become an attractive asset class worldwide. It's the opportunity to grow your NOI every year… I have been doing this for about 30 years, and I have never seen as much tangible rental rate growth and much more tenant demand than new supply coming on board."
REITS are aggressively acquiring, developing
Fraker said the public REIT market in the industrial sector is very smart.
"They've done a careful combination of acquisitions – buying stabilized assets or existing buildings in key submarkets around the country – but they have also combined that with new development," he said. "Most of the REITs understand these unbelievable fundamentals, and there's plenty of tenant demand that needs to be satisfied."
What does the future hold?
Industry players are optimistic about 2017 and beyond. What everyone will be watching is new supply. When will more new buildings be built than net absorption?
"That's not predicted to occur for a couple of years or more, at least," Fraker said. "And even then, it will probably be balanced. It never gets too out of whack now-a-days."
And there's still plenty of opportunity for growth.
"Right now, e-commerce is only about 8 or 9% of all retail sales," Fraker said. "It has some room to grow. Who knows? It maybe could go up another 5 to 10%."
Consulting giant Deloitte projects that by 2030, e-commerce will comprise 30% of all retail sales.