Economic Uncertainty a Rising Concern for CRE Execs, According to CBRE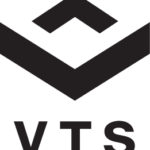 While top talent is still the biggest challenge for corporate occupiers today, a new CBRE survey reveals that concerns about economic uncertainty are on the rise.
The study asked 176 corporate real estate executives to spill their top to-do lists, and their resounding plans include enhancing the workplace experience for employees—via amenities and services and fostering a healthy environment—while carefully managing their portfolios in light of troubling times on the horizon.
VTS asked Julie Whelan, CBRE's Americas head of occupier research, to break down each of their priorities.
Preparing for a shaky future
More than half of the respondents (52%) cited economic uncertainty as a heightened challenge (up from 36% in 2016).
"That makes sense to us. We are late in the economic cycle," she said.
Each cycle lasts about eight to 10 years, so the market is due for an impending correction (it's been more than seven years since the recovery of the last financial crisis started, she notes.)
Between the tight labor market, rising interest rates, and an unpredictable political landscape, industries have good reason for being cautious and calculated.
"They are not sure what is next," she said.
To plan for a potential downturn coming, 87% are doing what she calls "optimizing their footprints." That means unloading surplus and vacant space, while another big to-do item is improving workplace experiences for the modern-day worker.
Not as many execs want to go on building shopping sprees as before; only 26% expect to add to their portfolios over the next two years, down from 38% in the 2016 survey.
And about half indicated that the size of their footprint would remain stable with 2016 levels.
Attracting & recruiting talent still top of mind
While uncertainty is driving many real estate decisions, crafting a workplace that attracts and retains top talent is still a top priority for most.
For a long time, workplace strategies have been all about efficiency and optimization, she explains. Now, more than ever, they're also beefing up perks that motivate employees to come into the office.
Amenities like cafeterias and coffee bars are most prevalent, she said.
"Those are highly valued because they are so expected. To add value you need to stretch the envelope more," she said.
Integrating health and wellness are big; about three-fourths are currently running an employee wellness program. The side effects are a win-win for everyone.
"Ultimately, to create more healthy, engaged, and hopefully more productive employees," she said.
The trend is going past installing gyms and shower facilities to providing nutrition services, meditation classes, yoga, wellness consultations, and offering calorie counts to office foods.
The concept of biophilia and connecting employees to nature is nothing new, but execs are introducing access to green and open spaces more than ever.
"Employees are looking at ways to get outside, even if you're in an 80-storey building," she said.
She's seen those benefits at work at her Prudential building in Boston, which features a huge outdoor terrace outfitted with furniture.
"During nice weather you are holding meetings and catching up on emails," she said.