5 CRE Email Marketing Tips to Ensure Tenant Rep Brokers See Your Spaces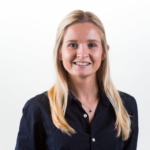 Content Marketing Manager, VTS
When you have a space to fill, email marketing to tenant rep brokers is a critical part of your strategy. It's a powerful way to showcase your offerings while also being cost-effective for your marketing program. However, if best practices aren't followed, brokers can easily miss (or just delete) your message — which means they won't share it with their clients, a.k.a. your potential tenants.
Read on for the top five email marketing tips that will ensure your message is heard every time, so brokers and their tenant clients are excited to see your space.
1. Know your audience
Knowing your audience can help you create more relevant content that has an increased likelihood of gaining attention. So think about your emails from the broker perspective — what are they looking to gain from your messages? You may be tempted to not include square footage and pricing information in order to generate more tours, but tenant-rep brokers are going to want to see that information up front in order to decide whether to share this space with their clients — or not. And what's better: 20 unqualified leads or 3 highly-qualified and interested, prospects?
2. Don't forget mobile
Up to 77% of emails are opened on mobile devices. Translation — while you may be writing and building your emails on a desktop, they need to be easy to read on a mobile device or tablet. This is even more important when reaching tenant rep brokers, who are out of the office meeting with tenants and conducting tours most of the day. If your emails are difficult for brokers to read from their phones, it's likely they will delete before getting to the end of your message.
Most of today's email marketing programs will build emails to work across many different devices, but always remember to test yours before sending them.
3. Visuals matter
High-quality images of your spaces are important. It goes back to knowing what your audience cares about – why would tenants and their brokers be interested in your email (and space) if they don't know what it looks like? In fact, a study by Vero shows that emails with images have a 42% higher click-through rate than text-only messages.
4. Consistent subject lines are key
Subject lines are a great indicator of the overall success of your email. If a broker likes it, they'll open your email for more information — and if they don't, they'll probably delete it. According to CMB Consumer Pulse, 47% of email recipients open an email based on the subject line. Therefore, your open rates alone will give you a good insight into whether or not your subject lines are working.
If you're regularly sending out blasts to your database about new spaces, it may also be a good idea to use a similar subject line for each one. While it might seem unconventional, it makes it easy for brokers to do a quick search of their inbox for reference back to a specific space. The same idea can apply for other regular marketing emails, such as newsletters, so your audience knows what to expect when they open — and can look forward to each of your updates no matter the subject line.
5. Measure the success
Finally, you'll want to measure and track the success of your individual emails and overall marketing campaigns. As mentioned, even simple metrics like the open rate and click-through rate will give you a good understanding of how your emails are performing.
And once you've been tracking your metrics for a few months, you can establish a nice baseline and then start setting goals for improving them.
With these five tips in mind, you make it easy for tenant-rep brokers to share the best spaces with their tenant clients — helping you fill vacancies faster and drive revenue for your organization.