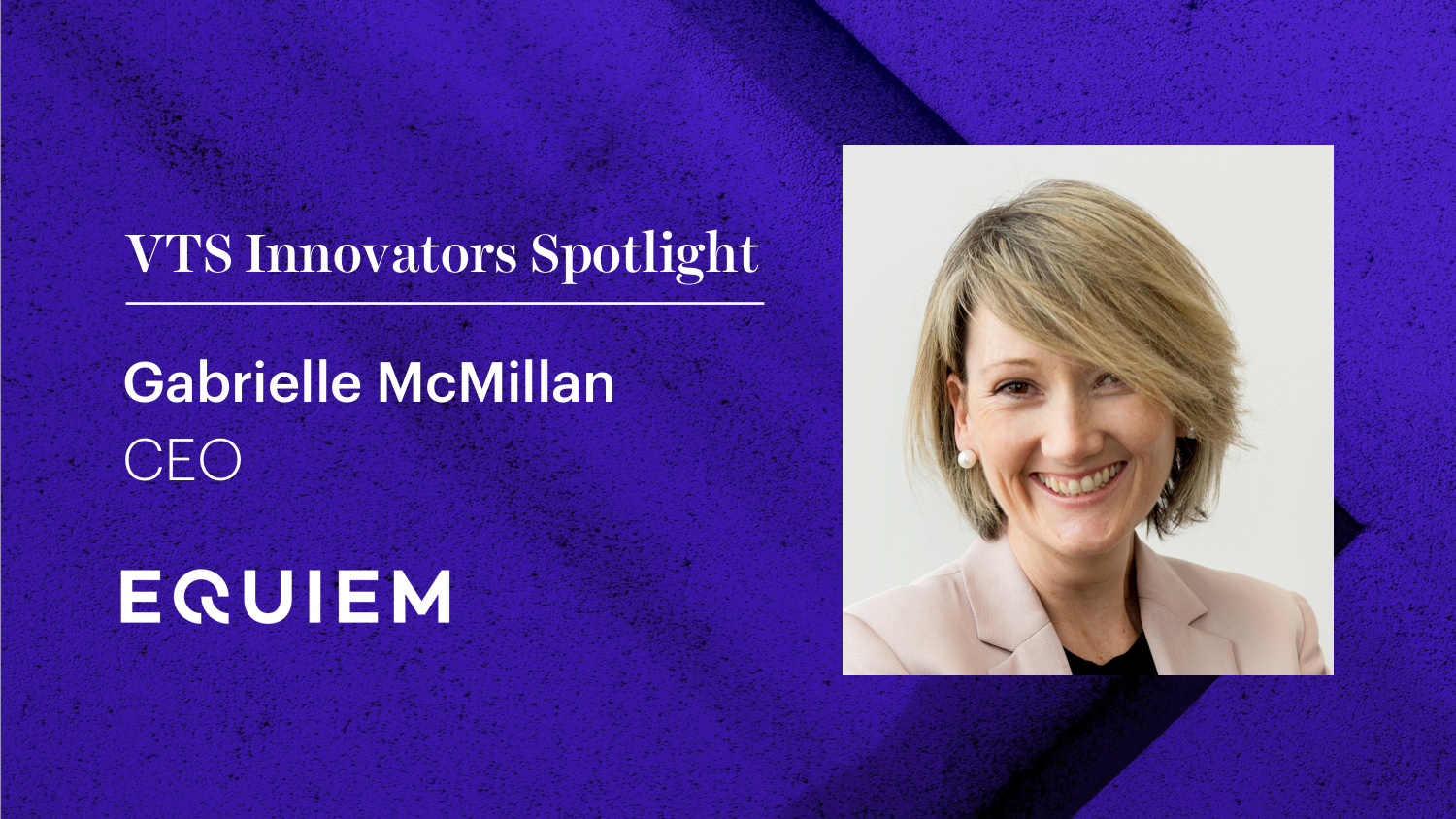 Equiem CEO Gabrielle McMillan on How to Use Technology to Transform an Asset and Enrich Tenants' Lives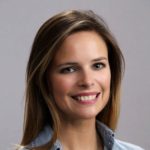 Director, Content and Communications, VTS
As we continue our series on "Innovators" in the CRE industry — focusing on pioneering firms embracing the newest and most innovative technologies — I sat down with Gabrielle McMillan, CEO of global property technology firm Equiem.Equiem was founded in Australia in 2011 and expanded to the U.S. last year. McMillan recently relocated to New York to oversee the company's U.S. expansion.
Equiem's technology helps landlords meet the rapidly changing needs of today's tenants by transforming their buildings into vibrant, connected, and engaging communities with services and experiences that enrich occupants' lives. The firm's tenant-engagement platform is rolled out across 57 million square feet of prime commercial space worldwide.
McMillan told VTS the value of an asset goes beyond bricks and mortar and is about people, experience, lifestyle, and community.
Enjoy!
VTS: How did you get into real estate?
Gabrielle McMillan: I was introduced to real estate through Lorenz Grollo, whom I met in 2010. If you've lived in Australia you would know the Grollo family name. Over three generations, the family has developed and constructed many of Australia's landmark buildings. At the time I met Lorenz, he had a vision of how assets and their communities could be transformed using technology. He wanted to differentiate his family's joint venture in a building called Rialto, one of Melbourne's most iconic office towers, by providing an unparalleled level of amenities and service.
I didn't know the first thing about real estate at the time. But that was the inception of Equiem and I learned quickly.
VTS: Can you explain in layman's terms what Equiem does?
McMillan: We partner with landlords and property managers to help them create vibrant, connected, services-rich communities that meet the rapidly changing needs of today's tenants.
In practice, Equiem is essentially an "end-to-end customer experience platform" which delivers seamless tenant communication, supercharges onsite retail and amenities, and unlocks additional asset value for the landlord. It consists of an app, a web platform, content, marketplace services and events, and community management. This is all designed to increase the amenities, community, and convenience in a given asset.
For an asset, the platform is white-labeled and the solution is pretty heavily curated to support the asset management strategy. If you're working in an Equiem-powered building as a user, you'd use the platform to order goods and services such as coffee, food, and flowers. You would access special perks, deals, and discounts. You would typically enjoy a program of events. We run fitness classes, meditation sessions, lunch-and-learn sessions, and wine tastings. It differs from building to building because it's curated.
As a retailer, and definitely as a landlord, having everyone connected to one platform is pretty exciting. While users are using it to have this great experience, the landlord is collecting a lot of data and insights. You can leverage that data to continuously improve the services available, but also to best deploy capital and support the leasing process with this amenity program, which is what leading occupants are looking for today.
VTS: What do you love most about your job?
McMillan: Definitely the team and the vision. I don't think you do something like this — that's so all-consuming — unless you really believe in it. I'm blessed to work with some extraordinary people. We all share this common goal that real estate can be transformed from just brick-and-mortar structures — which is how people have historically thought about real estate — to what we're doing. It's different, has a lot of value, and is actually focusing on the people in the asset. We truly believe that's where the value of the asset is.
VTS: You're working with some of the biggest landlords as they navigate changing tenant expectations. How are your landlord partners thinking about this, and what are they looking to achieve by working with Equiem?
McMillan: In short, it's to get closer to their customers. That unlocks a lot of opportunities and possibilities, which ultimately results in increased asset value.
It's both an interesting and challenging time for landlords. There's been a huge change in the way that people use and interact with office space in the last few years, reflected in the rise and popularity of serviced office operators like WeWork. Occupiers have gone from being users of space to consumers of space.
As a result, whilst the clients we work with, which tend to be the large portfolio landlords, are still very focused on the person that signs the lease, or the single contact per tenancy, they're also looking to actually understand and service every single person in the building. They've understood that if they can't meet the demands of today's tenants — and that's not only around flexibility and turn-key space but space as a service, experience, and community — they're going to lose a lot of business.
It's pretty clear that those that can and are delivering it have worked out a way to make a lot more money off the same square footage. That's the job of the landlord, and it really involves transforming their business from a transactional-style, B2B-type business model to a very hands-on, experience-driven B2C business.
Our clients are trying to drive tenant engagement and really the starting point for that is having a way to connect and communicate with your customers. Just getting everyone connected to one platform is the beginning of that journey, and once you work out who the people are in my building and what do they want, what are their pain points, what are the opportunities, then you can curate a program of amenities, services, and experience specifically for them. You can make the right capital decisions. You can make the right leasing decisions. You can even use it to showcase how great the asset is when it comes to filling vacancy and turning space quickly.
One thing I would finish on is around brand. A lot of our clients like to think of themselves as more like an airline or hotel. The real estate groups that can really develop that sort of brand – and it's not just a logo, it's an experience – are most successful. It's the consistency of that experience asset to asset and having data around your clients. And in an environment when lease terms are shortening, customer loyalty and stickiness has never been more important than it is now.
VTS: You launched in the U.S. this year after establishing successful operations in Australia and the UK. Are there significant differences in how each market is thinking about the changing tenant experience?
McMillan: Yes. There are. When I first started traveling to the U.S. a few years ago and first started meeting with landlords, particularly in New York, to be honest, I would have said the U.S. was probably behind Australia and Europe. But now the U.S., particularly Manhattan, is catching up very quickly.
There aren't many landlords here that aren't really thinking about how they can differentiate their assets through experience and amenities. In Manhattan, there seems to be a real focus on the physical amenity. Many landlords are spending a lot of money creating amazing shared amenity space and event and conferencing space. It's a very heated, competitive environment in that sense. People have said it's an amenities-arms race and I would agree. I haven't seen that as much in the other markets.
Around the globe, this is a really important topic for landlords. I think they're realizing they were sitting on a gold mine in terms of the actual communities within their assets. Now they're seeing there's much more value in their portfolios than just the bricks and mortar.
VTS: What would you be doing if you weren't in real estate?
McMillan: I honestly cannot even imagine doing anything else. I've moved my family to New York to grow the business here, so I still have a lot of boxes to tick in the commercial real estate space.
I'm really excited about what the next few years will bring and growing the business in the U.S. But if I wasn't doing this, maybe I would be relaxing on a boat in Croatia and catching up on some sleep.